It's a big year for...Jules Bianchi
If the highly-rated Bianchi is to keep his Ferrari dream on course, then he needs to maintain his early Formula 1 momentum
By James Galloway
Last Updated: 10/03/14 12:10pm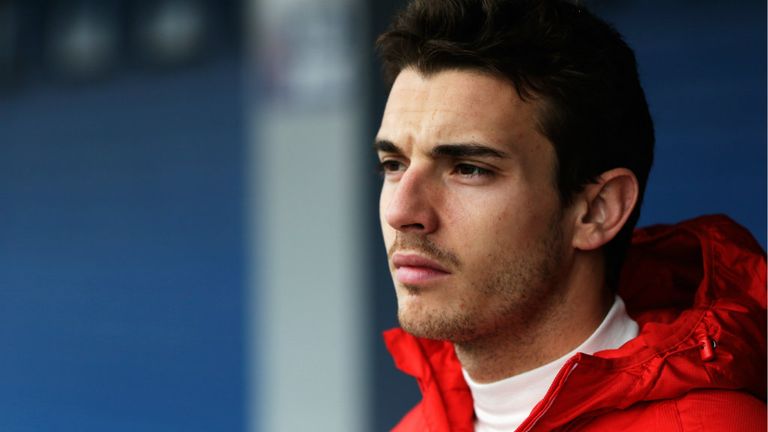 Quickly ascending to the position of team leader, recognition for transcending your machinery arriving in regular douses and, to top it all, achieving the result that made the critical and and the very lucrative difference to your team's season - in this case the 14th place finish at the Malaysian GP that would secure Marussia tenth place in the standings ahead of Caterham.
A multitude of positives then, but the problem now for Bianchi is how he improves on that foundation in 2014 to maintain the early momentum he has built up.
Of course, much, if not all, squarely depends on whether Marussia manage to use the advent of the first rules reset since they joined the grid to make the jump up into the midfield. If they do, then the platform for Bianchi to take the next step in his career will be right there in front of him. Should they not, then things could become a little more complicated.
As Heikki Kovalainen found in his three years as a race driver at Caterham, it is all well and good turning in consistently strong performances and earning positive reviews at the back of the field, but if the call from further up the grid doesn't come then it's easy for your career to plateau.
Bianchi has two key advantages on his side: the Frenchman is still a relative youngster - he doesn't turn 25 until the August summer break - and, most importantly, he remains the leading light of Ferrari's Driver Academy. As the inaugural inductee into the programme back in 2010, Bianchi's progress continues to be monitored closely by the Maranello hierarchy - as demonstrated by his call-up to testing duties at the Bahrain tyre test just before Christmas.
Ferrari themselves admitted that the one-day run-out in the F138 presented an "an opportunity to demonstrate the progress he has made this year in Formula 1", and while the behind-closed-doors nature of the test meant little is known about how he got on, you can be sure that his data has been carefully poured over back at Maranello.
And what of a full-time Ferrari future? By pairing Fernando Alonso with Kimi Raikkonen, veterans of a combined tally of 407 F1 starts, in their 2014 line-up, the Italian marque have certainly gone for a short-term fix to try and bring world title glory back to Maranello. Yet if you look at the flip side where Bianchi and any medium-term Ferrari hopeful is concerned, it's conceivable - and probably likely if that coveted championship doesn't arrive - that either one or both of the former World Champions could be gone by the time 2016 comes around.
As things stand, that timeframe would of course coincide with Sebastian Vettel's Red Bull contract ending and it has long been assumed that Ferrari will make a play for the German as their new long-term superstar. Should that happen, and the team revert to their more traditional team-mate model at the same time, then who better to fill the second seat than a maturing driver with three years of experience long schooled in the ways of Maranello?
A romantic notion it possibly may be but if Bianchi is to be in the shake-up when 2016 comes around then his quest to impress starts right now.
@SkyGalloway