Shots administrators upbeat
Aldershot's administrators have revealed they are continuing talks with interested suitors.
Last Updated: 23/05/13 4:57pm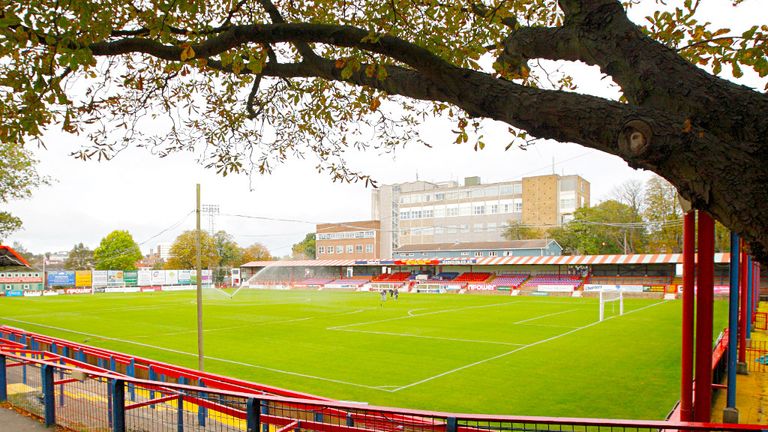 Aldershot's administrators have revealed they are continuing talks with interested suitors.
The Shots were placed in administration at the start of this month, just five days after being relegated from the Football League, while 13 players have since been made redundant.
But administrators Quantuma Restructuring have offered a bright outlook on the club's hopes of playing in the Blue Square Bet Premier next season.
"Over the past week, the administrators of Aldershot Town FC have made positive strides to securing the future of the club. Discussions continue with genuine potential buyers and we hope to issue a further update on this shortly," read a statement.
"Let us reiterate that our ambition remains to find a buyer, and we are now working beyond the initial deadline of June 8 in order to get the club out of the difficult and upsetting situation it finds itself in. We remain optimistic that Aldershot Town FC will be playing Conference League football next season."
The statement continued: "We would like to encourage fans to purchase season tickets for the 2013/2014 season.
"During the administration, the monies received will be held in a separate trust account and will only be paid out to the club on a match-by-match basis through the season. In the event the club were to be unable to fulfil all of its fixtures next season the balance would be refunded to fans.
"We ask fans to remain patient during this time and we will endeavour to update fans with a further statement shortly."
The Hampshire outfit were founded as Aldershot Town as recently as 1992 after Aldershot Football Club, which had been in existence since 1926, went out of business.
After successive non-league promotions Town returned to the Football League in 2008 but their five-year stay came to an end last term as they finished bottom of the League Two table, with administration bringing back dark memories of their past.