Jordan Spieth has Rory McIlroy in his sights during his Abu Dhabi debut
By Ali Stafford
Last Updated: 20/01/16 3:52pm
Jordan Spieth makes his regular European Tour debut at this week's Abu Dhabi Golf Championship, believing he needs to match Rory McIlroy's level of consistency to stay long-term at the top of the world rankings.
The 22-year-old ended 2015 as world No 1 after claiming two major titles as part of five wins during a breakthrough year, but spent his winter break fine-tuning his game to try and maintain his advantage over the chasing pack.
Spieth is part of the featured group including McIlroy and world No 5 Rickie Fowler this week, but is under no illusions about the challenge of maintaining top spot in the years ahead. 
"Rory (McIlroy) is the one current young player that has established himself year in, year out as being at the best or near the best," Spieth told Sky Sports News HQ. "I had a good season last year but in order to get to that (McIlroy's) level, it's going to take a few more years.
"2015 was an exciting year but in order to start really talking long term, we're going to have to see if we can continue that over the next few years. That's the same with Rickie (Fowler) and the same with Jason (Day).
"I don't go to bed thinking what is Rory, Jason or Rickie doing, I'm not just competing against them. We go in to try and beat the golf course, play the best we can possibly play and it's exciting to have friends that are also working just as hard.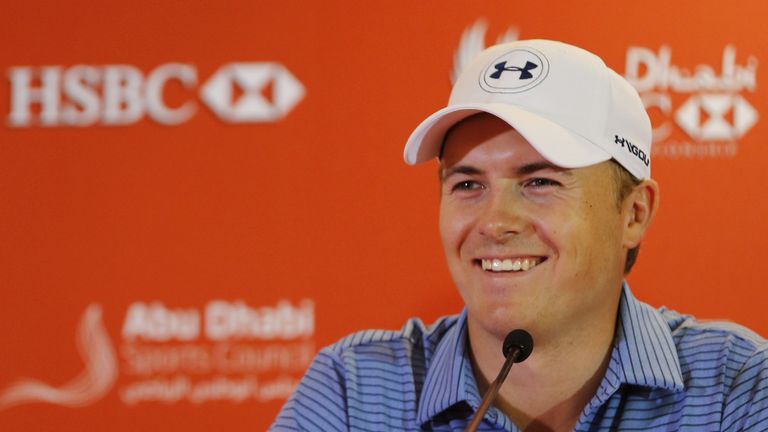 "We've developed a pretty good friendly relationship with each other, along with a lot of the younger guys on tour, sticking together and pushing each other. It (this week) will be fun, just like any event we're all in."
Spieth made the perfect start to his New Year with a comfortable victory at the Hyundai Tournament of Champions, narrowly missing out on the tournament record on his way to an eight-shot win.
This week's event is the start of a packed schedule for the American over the coming months, with Spieth confident of maintaining his impressive performances during 2016.  
"I just want to get a little bit better in the categories where I found the weaknesses," Spieth added. "I dissected over the break and it's mainly wedge play and a little bit of driving of the golf ball, so if I can maintain the rest of the game and improve in those two categories, then the results will come.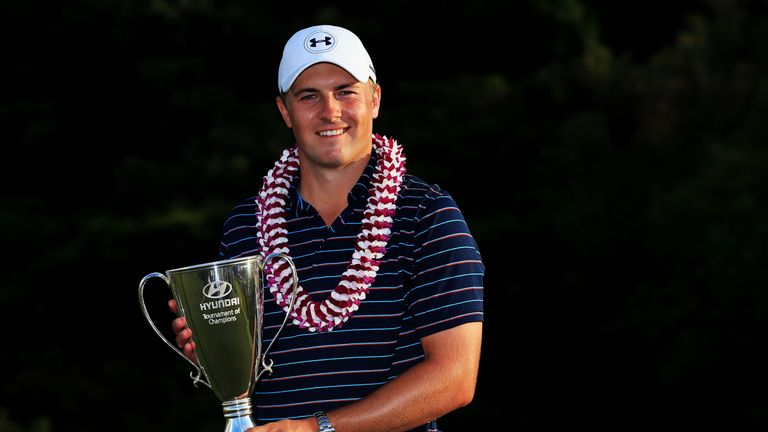 "I'm not going to improve overnight with them; it's going to take a while for us to peak during the major championships, but the more work I put in, the better it is week in, week out. We saw that earlier in Kapalua and hopefully that continues here.
"This is not only one of the biggest events of the year field-wise, it's one of the largest European Tour events, one of the strongest fields of the year. And it really kick starts kind of a world tour of 2016."
Watch the Abu Dhabi Golf Championship throughout the week live on Sky Sports 4 - your home of golf. Live coverage gets underway from 3.30am on Thursday.