Jordan Spieth hoping to end Europe's Ryder Cup dominance
By Keith Jackson
Last Updated: 20/01/16 12:00pm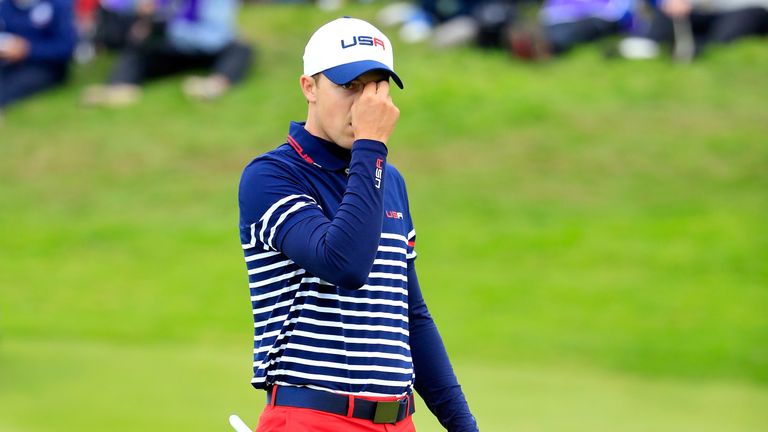 Jordan Spieth has revealed that helping the United States regain the Ryder Cup is one of his leading priorities for the coming year.
Spieth admitted he was "tired" of Europe's domination of the contest in recent years, having won six of the last seven editions, and is determined to taste victory at Hazeltine in September.
The world No 1 made his Ryder Cup debut at Gleneagles in 2014, and he is looking forward to his second appearance as well as defending his Masters and US Open titles this season.
Spieth also predicted the United States team will be one of the youngest in the competition's history, which he believes will be of benefit as there will be less "scar tissue" among the players.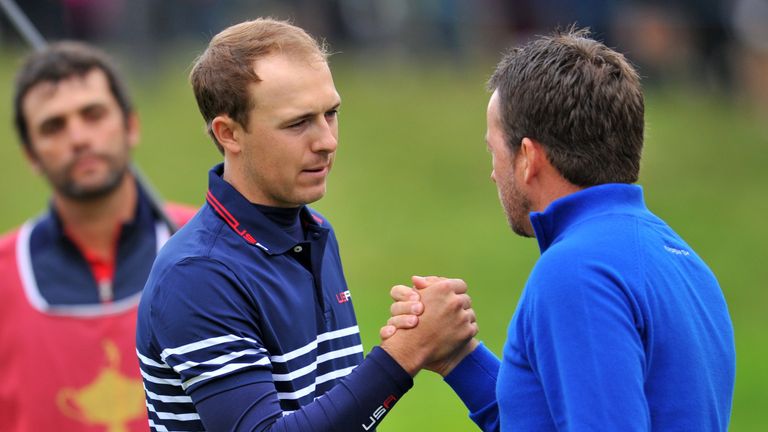 Ahead of taking on Rory McIlroy and Rickie Fowler in Abu Dhabi this week, the 22-year-old said: "It's a huge goal this year for me and possibly at the very top of the list to try and get that win as a team.
"We are tired of hearing about changes that need to be made. We are tired of hearing about the past. And we're ready to believe in kind of a younger, more hungry team going forward.
"It looks like it's going to be a younger average-age team than what we've had. There's less scar tissue there. Rickie has been on I think two losing teams. I've been on one. You've got guys like Brooks (Koepka) and Justin (Thomas) and Patrick (Reed), a number of guys who are young, fiery, have good success in different team environments going back to their amateur and junior days.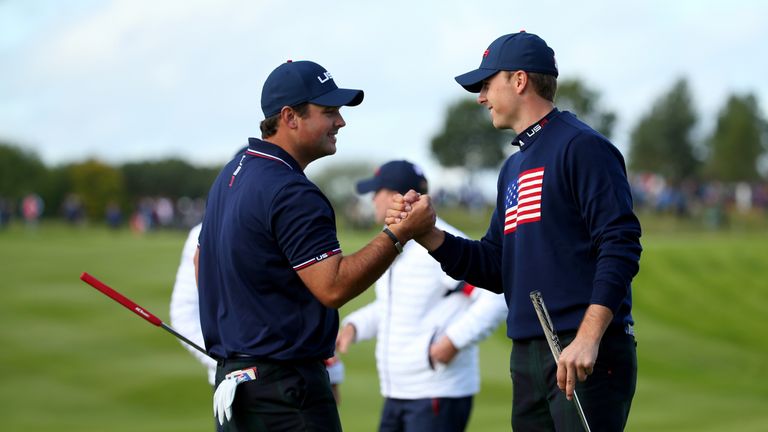 "It's a different animal in the Ryder Cup, but we have a lot of momentum at this very point in time right now. It's still a long way until Hazeltine, but if we can continue what we've been doing over this past year in young American golf, we're going to go in and get in that team room and be pretty excited about who is next to us."
Davis Love III will lead the United States for the second time, while an 11-man "task force" was set up in the wake of the defeat at Gleneagles, where Tom Watson's captaincy came in for criticism from Phil Mickelson.
Love has appointed veterans Tiger Woods, Jim Furyk and Steve Stricker as his assistant captains, and Spieth is confident the new set-up will reap rewards at Hazeltine.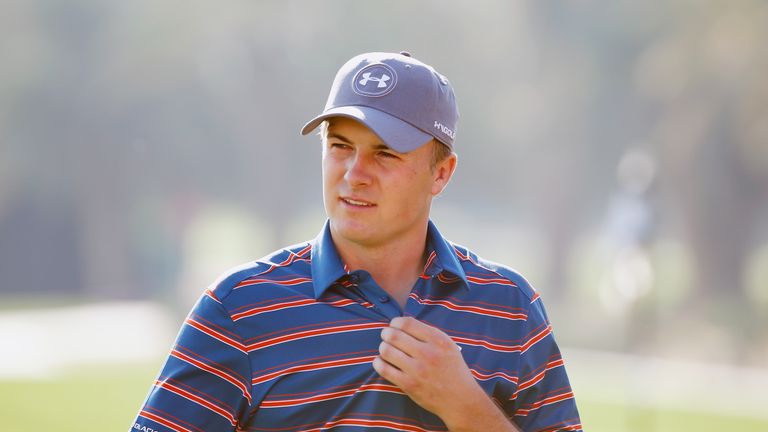 "We're going to go in believing that it's just a completely clean slate," he added. "The Ryder Cup trend in our mind, when we get there this year, it starts over. That's the strategy we are going to take.
"We are all going to listen to our captain. We are going to listen to our assistant captains, and they are going to listen to us. It's going to be an effort that we are all going to have as team members, to put a lot of thought into this ahead of time on how we want to prepare, so that when we get there we know the teams, we can then play matches against each other. We don't have to figure stuff out last minute.
"And I think that's going to be important for us, to just kind of ease the transition and get a lot of the noise away.
"If we go in believing that the Ryder Cup, this is the inaugural event, this is a clean slate, we are ready to go and start a new trend, then I think we'll be fine."