Tiger Woods needs time to get competitive form back says Jordan Spieth
By Andy Charles
Last Updated: 01/12/16 6:34am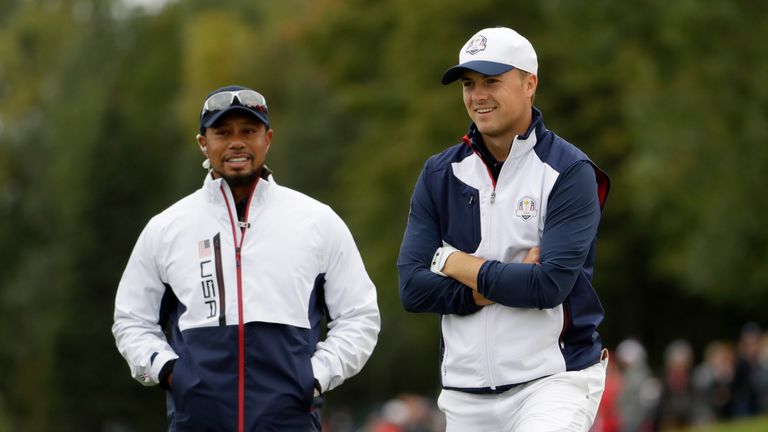 Jordan Spieth expects to see Tiger Woods back near the top of the golfing world but hopes people will show patience ahead of his return to action at the Hero Challenge.
Woods will make his competitive comeback on Thursday in the limited-field event in the Bahamas, teeing off alongside Patrick Reed after a layoff of nearly 16 months because of multiple back surgeries.
His absence has seen Woods drop to 898th in the world rankings and Spieth, one of a number of players to reach No 1 in his absence, is predicting success for him down the line despite his time away.
But the world No 5 does not believe that will happen overnight as he said: "I think he has accepted the fact he will be patient.
"Like anybody that takes off a year and a half, you don't just come back and expect anything. It's going to take a little time.
"This is a perfect week for him to come back being fully healthy. Less people are out there watching. He can play quickly. He's playing around a lot of people he knows on a place he's familiar with.
"I just hope everyone gives him time. I hope he has the time to fall into a rhythm and just get enough tournaments where he can build up that.
"He's still just turning every head. He's very excited, seems very confident. We all hope for many reasons that he comes back fully healthy and his game's fully back."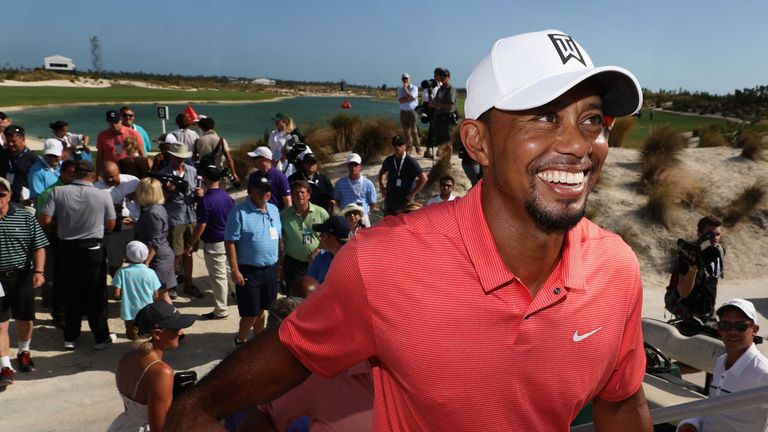 Spieth's comments were echoed by Henrik Stenson but the Swede is not sure Woods, who turns 41 on December 30, will ever reach the heights of his 'Tiger Slam' form from 2000 and 2001.
"I think it would be hard, where golf is at right now, to be as dominant as Tiger was even if Tiger were now to play as good as he did in 2000," Stenson said.
"The main thing is that his back is in good shape and he's healthy.
"He has been out of competitiveness for quite some time so it might be a little while before you find your bearings again. But he has done some remarkable things throughout his career and if there's someone that can jump right back up and play some great golf again, that would be him."
Upgrade to Sky Sports now and get 12 months half price. Hurry, offer ends December 4th!