Steel Magnolia: Danny Willett reflects on his 2016 Masters win
By Sky Sports Golf
Last Updated: 30/03/17 8:46pm
Danny Willett heads to Augusta National as the defending Masters champion, and he has been reflecting on his memorable victory in 2016 in our special documentary - Steel Magnolia.
Willett showed plenty of Sheffield steel as he claimed a three-shot victory with a flawless final-round 67 on an enthralling Masters Sunday last year, when his relentless pursuit of Jordan Spieth saw the holder buckle under the pressure.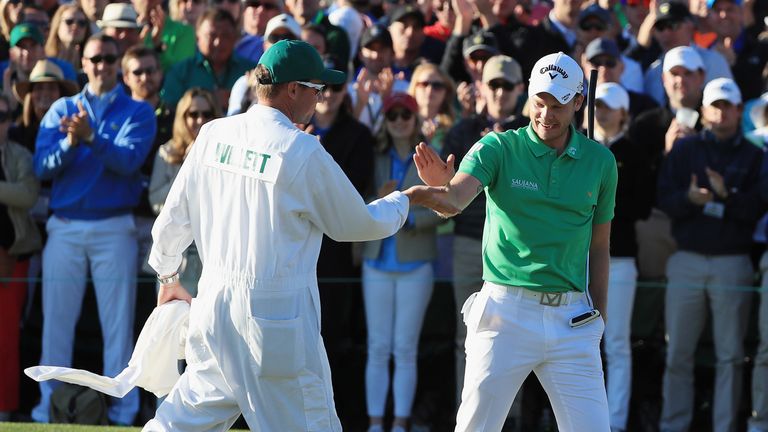 The first English champion in 20 years has been looking back on where the tournament was decided 12 months ago, proving the old adage that "the Masters does not start until the back nine on Sunday".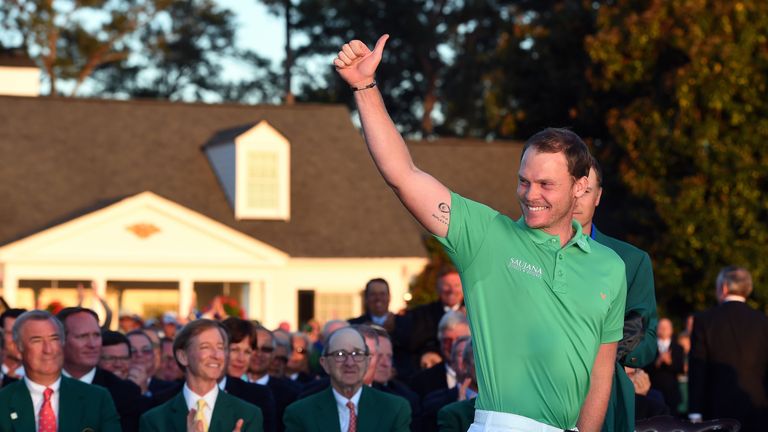 And so it proved as Willett went from hunter to the hunted following Spieth's infamous meltdown on the 12th, and he showed huge mental fortitude to hold his nerve and slam the door shut on the likes of Spieth, Lee Westwood and Dustin Johnson.
Steel Magnolia features comprehensive insight from Willett and his caddie, Jonathan Smart, as they look back on how he fulfilled a childhood dream and became Masters champion. See it first On Demand from Saturday, April 1.