The Open: Jordan Spieth overcame mid-round doubts to win at Royal Birkdale
By Mathieu Wood
Last Updated: 23/07/17 10:00pm
Jordan Spieth admitted to having doubts creep into his mind during his final round at Royal Birkdale before he secured his third major title and first Claret Jug.
Spieth, who held a three-shot lead heading into the final round of The 146th Open, dropped three strokes over the front nine on Sunday by mixing four bogeys with one birdie, but recovered to secure the title by a three-shot margin.
The 13th hole saw the American need to take a penalty drop after a wayward tee shot landed in an unplayable lie on a sand dune before he somehow rescued a bogey which handed Matt Kuchar a one-shot lead with five holes to go.
Spieth avoided a repeat of his unravelling at Augusta last year, when Danny Willett took home the green jacket, to join a group of 10 players to have won three legs of the modern era career grand slam.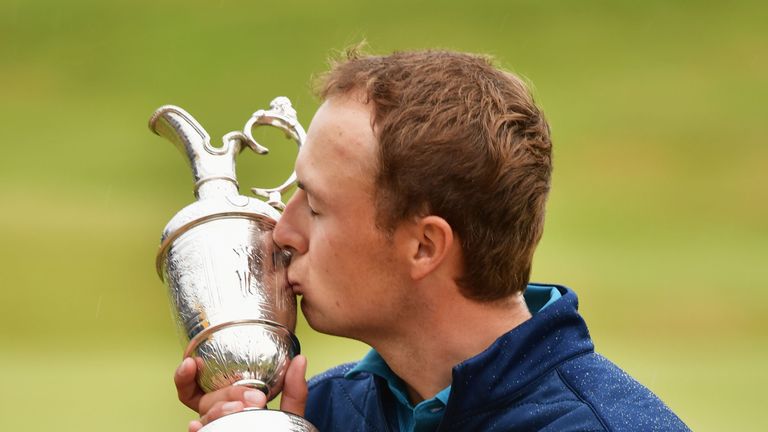 "It's incredible," said Spieth, after getting his hands on the Claret Jug. "This is one of the most sought-after trophies in the world and the most sought after in our sport and to be able to have my name on it and already see that is a dream come true.
"My last goal now is to try and complete a career grand slam. This is a very special tournament... especially with the two majors in 2015, and we go to 2016 and I had one wrapped up and didn't quite close.
"Those kind of thoughts come into your head on a day like today when I am through four holes and going 'are we going to go through this again?', which took a long time to get over. [But] I am now over it."
The 23-year-old acknowledged that he needed something to spur him into life on the back nine and he managed to re-invigorate himself and regain his focus to produce some stellar golf.
"I needed something," Spieth said. "Somehow, it came from an errant drive, a crazy drop and a bogey.
"I was uncomfortable on the greens and then all of a sudden, I couldn't miss and I just needed something to click. You hope that comes early in the round but I missed a few of them and then you fall further down.
"I showed tremendous mental strength to be able to come back and finish that way with a couple of breaks and Matt [Kuchar] got a couple of bad breaks and that can't be overlooked. I don't know how I shot one under today."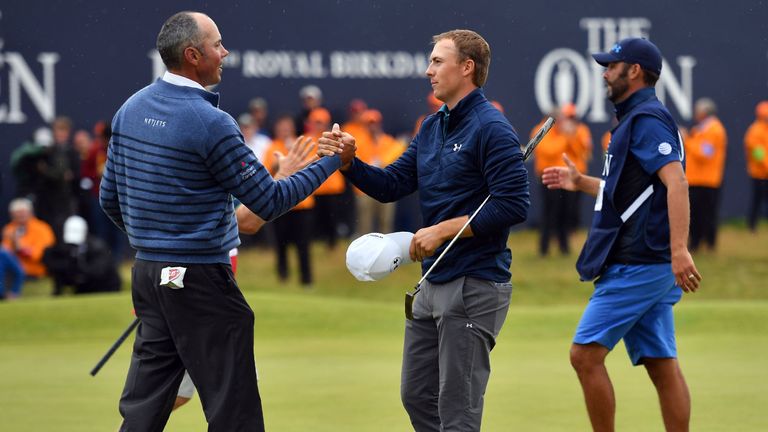 Despite the shift in momentum towards compatriot Kuchar after the events of the 13th, Spieth managed to fire a six iron right down the throat of the green at the par-three 14th to set up a birdie.
Spieth would follow that with eagle-birdie-birdie over the following three holes, meaning he had gained five shots over four holes to regain his lead at the top of the leaderboard.
"It's a completely new tournament. You can't think about the fact you had a three-shot lead to start the day and I went through that a couple of times today," said Spieth, about how he recovered.
"You have to think of it as a five-hole match and I am one down and we have got to get ahead and that's what I was focused on. I wasn't focused on the scoreboard, I was focused on what Matt was doing and the match we were playing."