Ian Poulter pleased with fightback as Tyrrell Hatton endures a 'frustrating' round at British Masters
Last Updated: 30/09/17 6:03pm
Ian Poulter admitted he only had himself to blame after a stuttering start to his third round at the British Masters supported by Sky Sports.
The Englishman chipped in from just off the green for a birdie at the par-four third, but then slipped up with a double bogey at the par-three fifth when he found water after being distracted by a mobile phone on the tee.
He managed to get back on track with back-to-back birdies at the ninth and 10th, with another gain coming on the 13th following a bogey at 12, before finishing on a high with a birdie at the tricky par-three 18th for a two-under 68.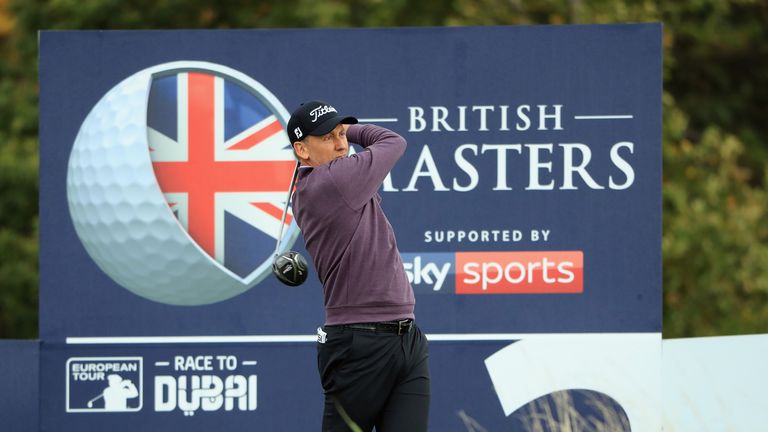 "I think it was a decent fightback," Poulter told Sky Sports.
"Early on it was pretty scrappy I have to be honest. It wasn't my best stuff. Disappointing that I broke my concentration on the par three - a couple of phones going off right next to us.
"I should have backed off. I didn't stop my swing and it resulted in a double bogey which is my bad.
"I really should be able to hit a shot with people taking photographs. They should have it on silent, but, anyway, a good rally round the back nine and a bonus there on the last, rolling a 15-footer in."
Poulter is 11 under after 54 holes and just one shot behind leader Robert Karlsson going into the final round on Sunday.
The 41-year-old has never won in England and he is also keen to move back into the top 50 of the world rankings from his current position of 55th.
"I've come here this week to do a number of things," he added.
"One is to try and get back in the top 50, two is obviously to win this golf tournament. I'm now in position going into Sunday so I realistically have to feel I'm in with a shout, just one back at the minute.
"I need to play better tomorrow than I did today, that's for sure. I'm going to pop to the range right now, just work on it maybe for an hour. Get rid of the frustration, come out tomorrow feeling somewhat refreshed.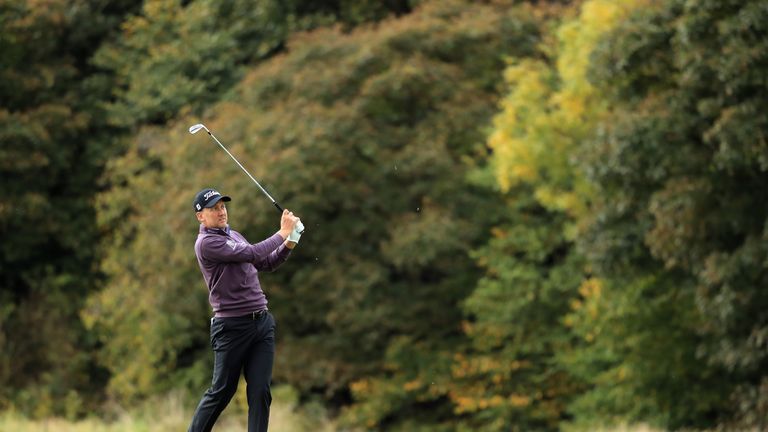 "Hopefully I can be aggressive to those targets out there tomorrow and hopefully I can hold a trophy and get back in the top 50 - it would be lovely."
Overnight-leader Tyrrell Hatton is alongside Poulter on 11 under following a poor finish which saw him drop two shots in the final four holes.
Hatton started the day three clear but played the first eight holes in one over following a bogey at the second.
Birdies at the ninth and 13th put him back in command but bogeys at the 15th and 18th left him with a one-over 71 and handed the lead to Karlsson.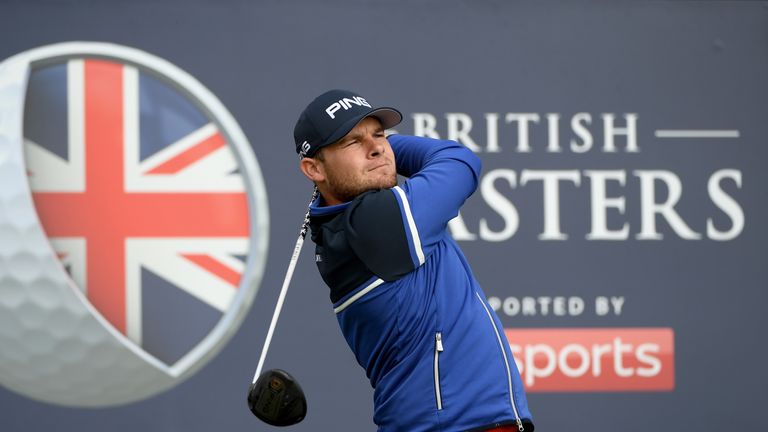 Hatton said: "I would say it was a very frustrating day. I didn't actually play too badly.
"I had so many awkward numbers. When you're right in between clubs, sometimes it's hard to get close to the hole.
"It's even more of a frustrating finish over the last sort of four or five holes. I didn't really do anything wrong to make bogey on 15. Just a bad lie in the rough. Thought I hit a good chip and a good putt and lipped-out.
"I didn't hole any putts today. I found it really difficult. The ball just wouldn't stay on line. There's so many footprints, and obviously the course is wet and hasn't taken the rain too well. It's a struggle when you're last out.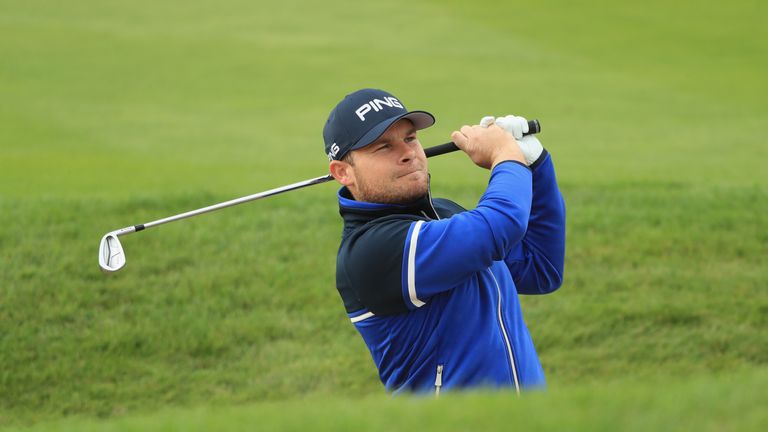 "Hopefully I'll get a bit of luck tomorrow. I feel like I didn't get anything today. So yeah, it's just one of those days, unfortunately.
"I feel like I didn't deserve that score. I think if I look through my round again, I feel like it could easily be four shots better.
"I've signed for a one-over today, and unfortunately just have to take it on the chin."
Watch the final round of the British Masters live on Sky Sports Golf from 10.30am on Sunday.