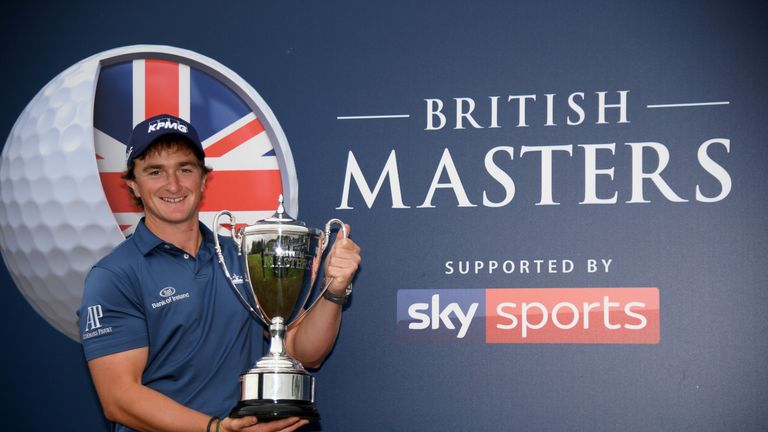 Paul Dunne was thrilled to prove he has the mental strength to win tournaments after a brilliant display in the final round of the British Masters supported by Sky Sports.
The 24-year-old Irishman claimed his first European Tour victory at the 51st attempt by shooting a nine-under-par 61 in the final round at Close House to prevail by three shots from Rory McIlroy.
"[I'm feeling] kind of a sense of relief to prove it to myself that I can get it done," he said after picking up the trophy and the £496,000 first prize.
"I think I've improved a lot mentally over the last year in these kind of situations. I found myself a lot of Sundays last year feeling like I needed to press forward trying to chase my card and I was struggling with it.
"My Sunday performances weren't that strong. And this year, it's something I've definitely improved on.
"I feel like I've got a bit tougher mentally, and I get excited to go out and look at the leaderboard, rather than trying to look at my position. I think I took that into today.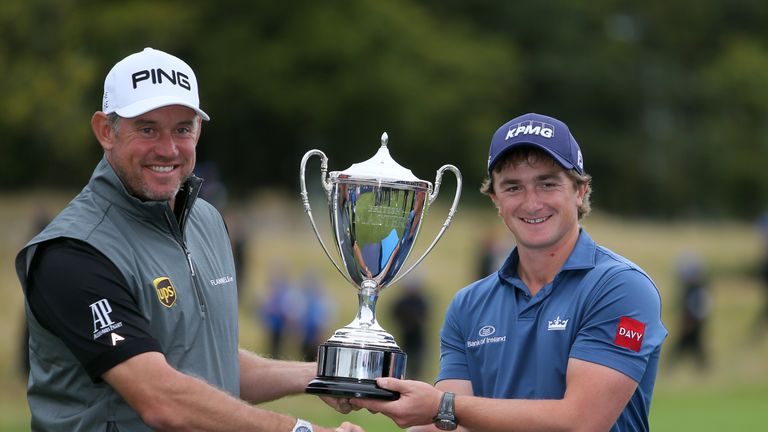 "I went out and really tried to win the tournament, rather than have someone hand it to me. That was the focus.
"Once I was in front, just keep pushing, make no bogeys and see how many birdies I can make. Yeah, absolutely thrilled."
McIlroy heaped the pressure on Dunne with five birdies in six holes on the back nine, but he responded with some confident front-running golf and sealed victory with birdies at the final two holes, capped off by a chip-in at the 18th.
"Any time I can beat a field of this quality that obviously gives me a sense of satisfaction to know that I can beat players of that calibre," he said.
"But obviously, it doesn't matter who comes second. If it's Rory or anybody else, I'm just trying to shoot a lower score than everyone else.
"When I was out there, I wasn't thinking too much about it, but I knew, knowing who he was, that he had the firepower to reach 17 with his tee shot. So I kind of just assumed he was going to play the last three in at least two-under par.
"But you know, I'm happy to hold off anybody if I win."
Dunne is now looking to build on his victory over the closing weeks of the season as he prepares to head to Scotland for next week's Alfred Dunhill Links Championship.
"It just got me into that World Golf Championships in China, which is great," he said. "That was one of my goals over the next three weeks, because I think the top 30 in the Race to Dubai get into that, and I was 34th. That's one of them achieved.
"But I don't know; I have no idea what kind of doors this opens or anything like that. I'm still going to play the next two weeks, the Dunhill and the Italian Open, and just kind of build off that."