Ian Poulter looking forward to 'nice summer' after Masters
'Frustrating week' for Tyrrell Hatton
Last Updated: 08/04/18 8:31pm
Ian Poulter is looking forward to the rest of the season after signing off from the Masters with a three-under-par 69 in the final round.
The 42-year-old Englishman rattled in seven birdies as his best round of the week saw him finish on four over for the tournament.
Poulter admits tiredness has been a factor for him this week after securing his last-minute invite by winning the Houston Open in a play-off last Sunday, but that victory earned him a two-year exemption on the PGA Tour and took him comfortably back inside the top 50 in the world rankings.
"I've enjoyed it," he told Sky Sports. "It was obviously a late start. I needed to get home and get a little bit of rest.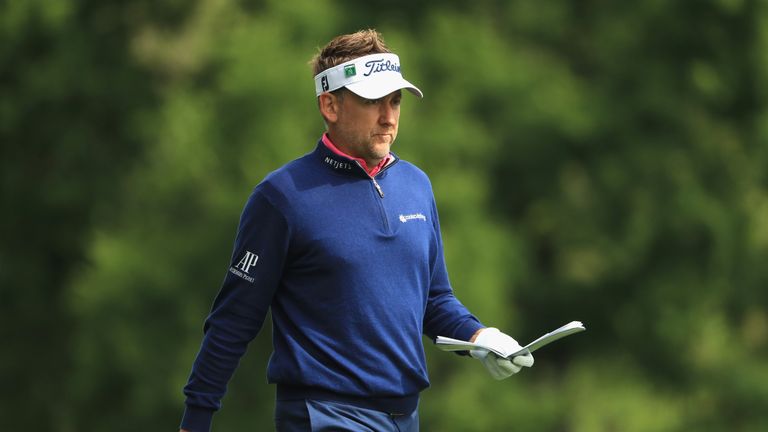 "I was a little tired, making sloppy mistakes. Same sloppy mistakes today. But my good stuff is good and that's why I made seven birdies.
"I can look forward to a nice summer, try and shorten the schedule just a little bit and try and play some good golf obviously. There's some fantastic tournaments to come.
"But to make it to this week after the last couple of weeks was kind of extra special and it's just a great place to come and play golf.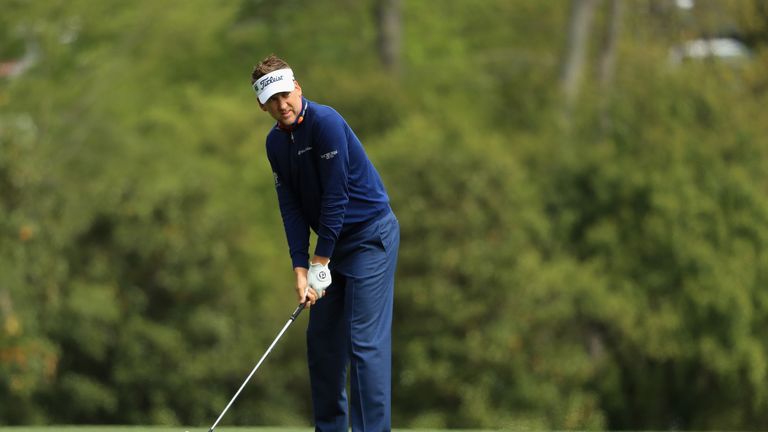 "It's the best golf course on the planet. We enjoy coming. It's the only major of the year we get to play the same golf course and they always present it perfectly."
Poulter failed to birdie any of the par fives on Sunday, parring them all as he recorded bogeys at the third and 11th and a double-bogey at the fifth.
"The course is receptive," he added. "The pins are Sunday pins, so we know exactly what the back nine is going to give to you.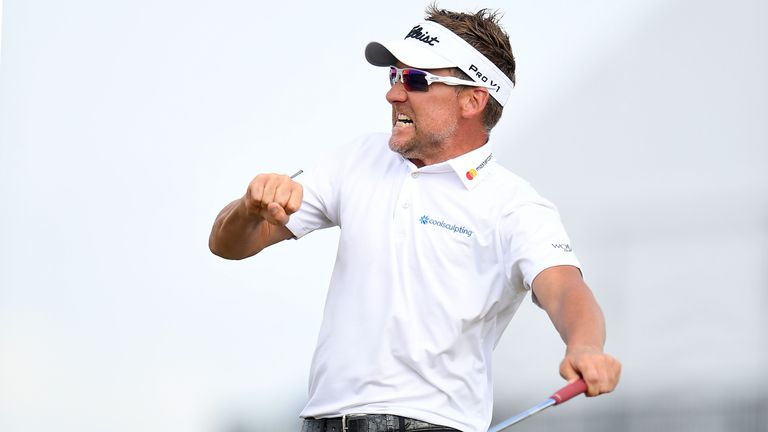 "Seven birdies was great. I played lovely. I played free today. One last hurrah, see how many birdies we can make, but frustrated I didn't take advantage of any of the fives.
"I hit five-iron into one, four-iron into another, three-wood just short of the other one and hit it in a greenside bunker on the second. So could have easily converted those, could have had a sack-full of birdies."
Tyrrell Hatton finished alongside his compatriot Poulter on four over after also closing with his lowest round of the week, a two-under 70 featuring six birdies, including one at the 18th.
The 26-year-old's round was, however, marred by a double-bogey seven at the 15th when his third shot spun back into the greenside water.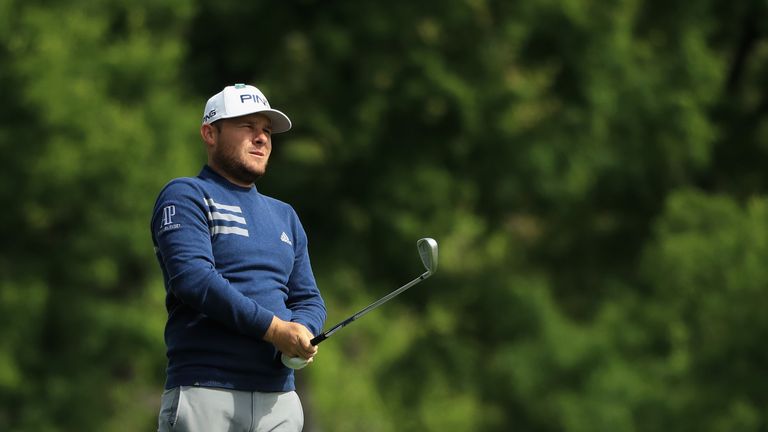 "Overall, it's been a frustrating week," he said. "Obviously you kind of want to be up there competing. Just didn't quite have my game with me this week.
"I was keen to get off to a good start today, and sort of try and shoot my lowest round of the week. You know, I was doing a pretty good job until I got to 15. Obviously I think that green spins too much.
"So I was gutted with that, but very happy with how I played the last three holes.
"It's great to play the weekend. Such an amazing place. Hopefully I can play better next year if I'm here."