Rory McIlroy has a big few weeks ahead, says Gary Christian
By Gary Christian
Last Updated: 24/02/16 2:29pm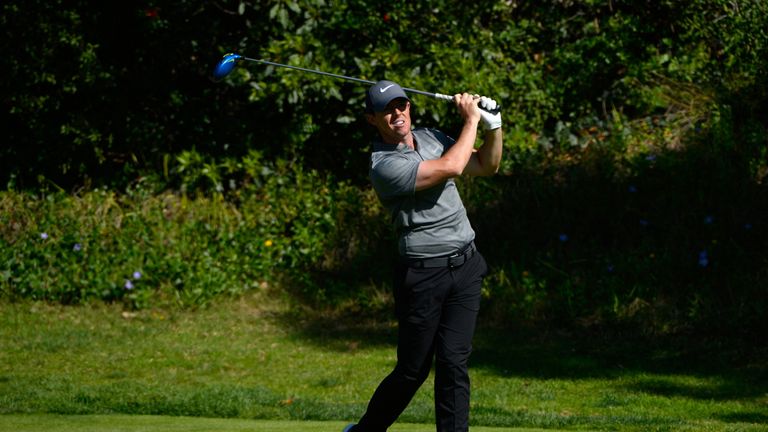 Gary Christian looks back at last week's Northern Trust Open, picks out his West Coast swing highlights and predicts a big few weeks ahead for Rory McIlroy.
It has been a spectacular West Coast swing, certainly living up to the billing with some great comeback stories and impressive rounds on some outstanding courses.
Riviera is one of the top five courses on the PGA Tour and is one where you really need to have played it a handful of times to really get a good handle on it. It's just a very, very good golf course and you can't really spray it all over the place.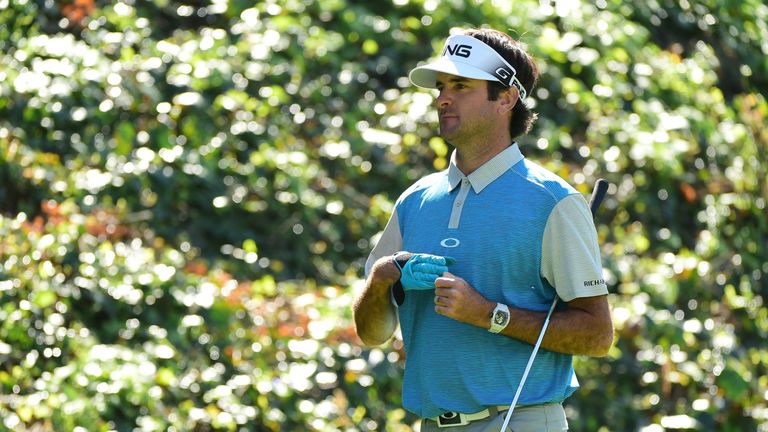 Bubba Watson had one of those weeks at the Northern Trust Open where his driving was straight, so that 320-yard average is a very dangerous weapon when you're hitting it like that.
It's a pretty long course for a normal length hitter with a lot of 460-yard holes and a lot of difficult shots indeed, so to be going in with a nine-iron when the rest of the field is going in with the six gives you a big advantage.
With as much golf as he has played at the quality he has performed, Jordan Spieth was always going to have tournament where he was just off. From his driver to his putter, everything just wasn't right and around a course with the quality of Riviera, there's always the potential of shooting something unexpected.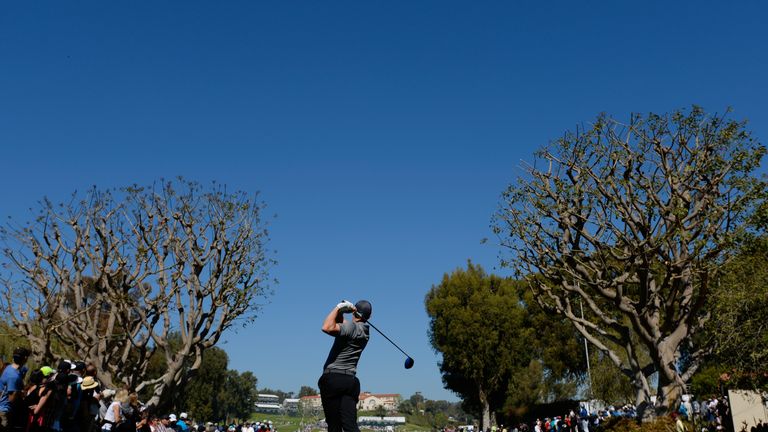 We can say the same for Rory McIlroy in the final round, particularly with the putting which is obviously quite a concern. If there's a weakness in his game then it's the consistency in his putting and it's a little frustrating for him to get in a position and not close out the deal.
As one of the world's top three players you would have expected him to, but I think a lot it was just down to rustiness. He's now starting to get ready for Augusta and starting to have a more regular playing schedule, so I'm sure we'll see him do a lot better the next time he's in that position and probably win the tournament.
When you start back in a different continent on a different tour it takes a little while to get everything fine-tuned for that last round, so I think that's all part of Rory's poor finish and I think he's going to be just fine.
He's familiar with all of those courses he's playing (on the Florida Swing) and I expect to see something special from McIlroy.
Gary Christian
Special performance
I sure we've already seen the round of the year in Brandt Snedeker at the Farmers Insurance Open. I can't see anything approaching that. For him to score that low in those conditions on that course was incredible.
It was basically an unplayable golf course. When the best players in the world were in action and the average score was almost 80, it just goes to show there was something a little bit special about that 69.
On possibly the hardest course on the PGA Tour where the rough was a thick as it was and the green as quick as they were, just keeping it anywhere near 76 or 77 would have been an achievement.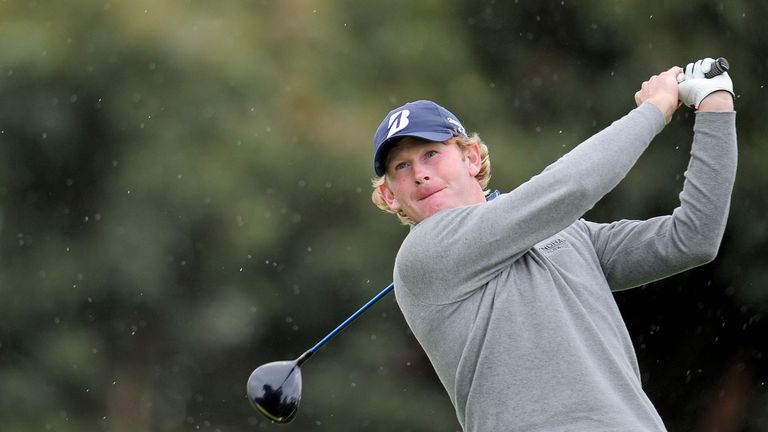 We know how brutally hard it can be playing links courses in Britain with the wind coming up, so I think Greg Owen described conditions in California quite nicely before the final round as having the potential for carnage.
Snedeker's achievements were amazing, but it was impressive to watch KJ Choi and Jimmy Walker try to chase him down. It was good to see they still had difficult conditions on the Monday and at least had a chance down the last few holes.
Fowler's frustration
You can frame the Phoenix Open as a tournament Rickie Fowler threw away, but you can also frame it as one where he holed countless putts to stay in contention. It just happens that Hideki Matsuyama was equal to him and hit more good shots, as Rickie hit one poor one to miss out.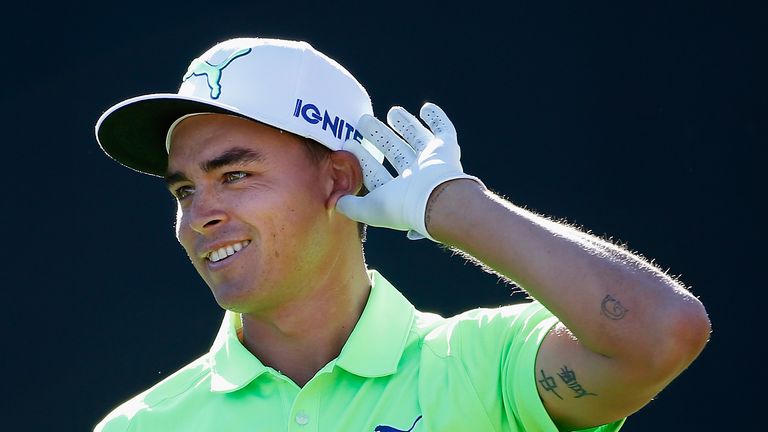 Fowler was clearly crushed in the press conference afterwards, as he's now in that position in golf where if he gets into a play-off then he expects to win. He expects to be a better player than the guy he's going to be playing against, but it wasn't a shock that Matsuyama was able to hold him off.
We've got to realise that Matsuyama is one of those players that has the total game, so we shouldn't be surprised to see him bouncing around the world's top five or six in two or three years' time.
He may have kept hitting the shots he wanted to and almost always pulled them off, but Fowler will certainly be kicking himself for finding the lake at 17. Saying that, he'll also look back at the quality of drives at the 18th and feel his game is going from strength to strength.
It seems like his focus, driving and long game all get better when the pressure is on. Rickie used to have the tendency to spray a little bit with his driver under pressure, but that's now gone. His driving is now an incredible weapon.
Maybe his next thing to work on is how he can hold and extend a lead, much like he did in Abu Dhabi. We saw his ability to chase down leads last year and come from behind, but we need to see him control things from the start a few more times. Some people make it look easy like Spieth and McIlroy, but there are very few who can do that on a consistent basis.
Blast from the past
For me, the West Coast Swing highlight was Vaughn Taylor's victory at Pebble Beach. The feel-good factor of the whole story was just tremendous.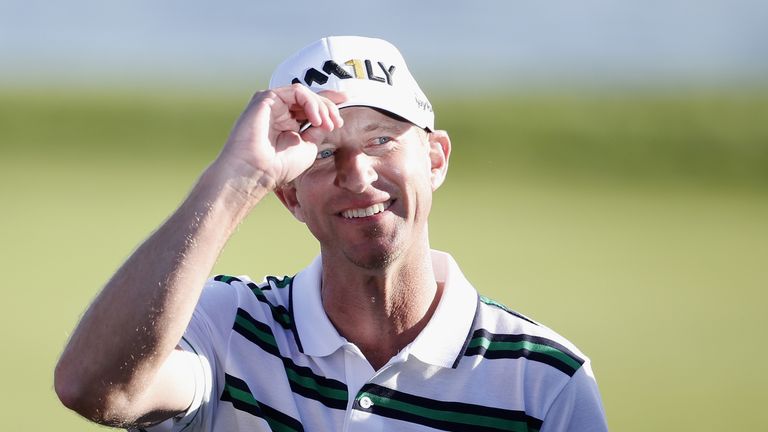 Taylor had such a solid career, playing in the Ryder Cup and being a multiple PGA Tour winner, but saw his career go off the rails and was barely getting in to Web.com Tour events. That's the great thing though when you're a PGA Tour player; even if you haven't made a cut for years you're still good enough for it to be your week.
He pulled it all together brilliantly and more than anything handled the emotions and the chance to win a tournament. As someone who would certainly be considered a journeyman, the feeling of watching a player like him take on the big boys and prevail was very much a heart-warming story.
Exciting times ahead
McIlroy now has a busy schedule, but he's full of energy and more importantly needs to get a win under his belt. Regaining the that he has the ability to close out a win is important to him, so obviously the more tournaments he's in the better the chance of him doing that.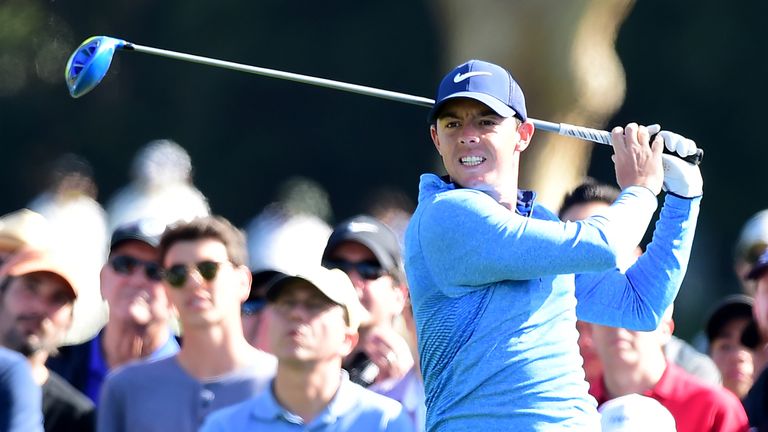 At least there isn't a huge amount of travel with it all being based in Florida, so there are no worries about jet-lag and he can just turn up on the Tuesday night and play in the following day's Pro-Am. He's familiar with all of the courses he will be playing and I expect to see something special from McIlroy.
I think people, especially in the second half of last year, were talking about Jason Day, while the first part of 2015 was all about Jordan Spieth. With McIlroy's injury and him not winning as much as he would like, I think there's a little part of him that will want to prove there's a stubborn fella from Northern Ireland who is still quite good as well.
When Rory gets the bit between his teeth and is a man on a mission, we'll see some very impressive stuff from him. We can't wait for the Florida swing now!
Watch all four Florida Swing tournaments live on Sky Sports 4 - your home of golf