Tony Johnstone slams poor behaviour at Presidents Cup
By Keith Jackson
Last Updated: 07/10/17 5:53pm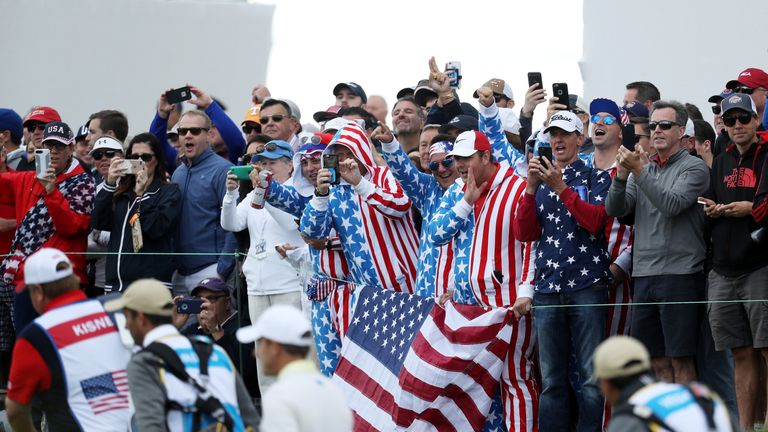 Tony Johnstone has hit out at the behaviour of fans and US players during last week's Presidents Cup and insisted some of the incidents were unacceptable at a golf tournament.
Johnstone, a six-time winner on the European Tour before turning to commentary, was an assistant to International team captain Nick Price in New Jersey, where Steve Stricker's side ran out comfortable winners.
Marc Leishman's wife, Audrey, was critical of sections of the home crowd in her blog post earlier this week entitled "This is not the Tour I know", admitting she was glad their two young sons were not present, and her views of the week have been echoed by Johnstone.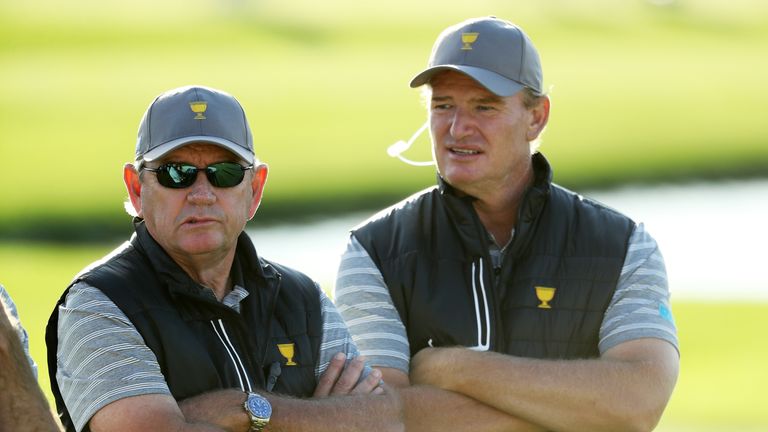 "Golf is one of the last bastions of sportsmanship and decent conduct, both inside and outside the ropes, and there is no place for some of the behaviour we witnessed in New Jersey," said the Zimbabwean.
"You want atmosphere at these big team events, and you absolutely expect patriotism. It's the same in Europe for the Ryder Cup, and you get the home crowd cheering for the home players at the Presidents Cup. But what you don't get from the galleries is abuse of the opposition.
Does any right-thinking person find this acceptable? Time for organisers to evict these morons and for true sports fan to shout them down. pic.twitter.com/90KR53YqN4

— Tony Johnstone (@TonyJohnstone56) October 4, 2017
"We should be clear that it was a tiny, tiny percentage of 'fans' trying to spoil the enjoyment of others. The majority of the home fans were fine. They were partisan, that's to be expected, but they were appreciative of good golf and applauded good shots from both sides.
"The crowd behaviour over the first two days was impeccable, but there were incidents over the weekend that I don't want to see again. Unfortunately, there were a small minority of yobs whose sole purpose seemed to be detracting from the pleasure of others.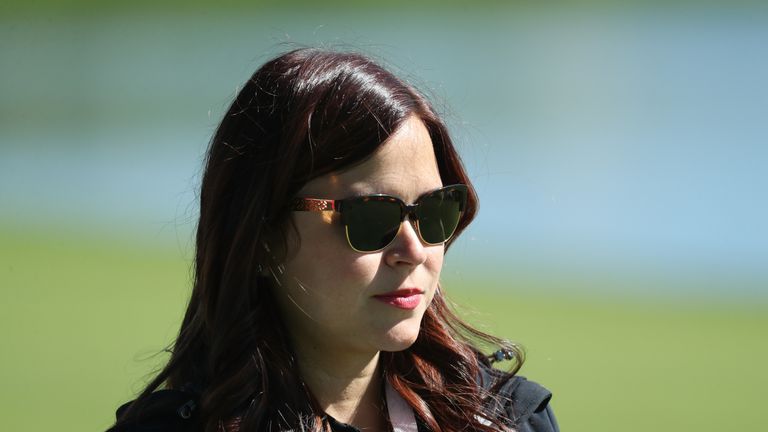 "These are probably the same idiots who go to PGA Tour events and shout "mashed potatos" and all those other inanities, and then they rush home to watch the golf they recorded, hear their voices on the TV and immediately tell their buddies what fantastically clever people they are."
Johnstone posted a clip of one particular incident when an American in the crowd bellowed "get in the water" moments after Adam Hadwin had struck his tee shot, but he described that as "mild" compared to some of the abuse.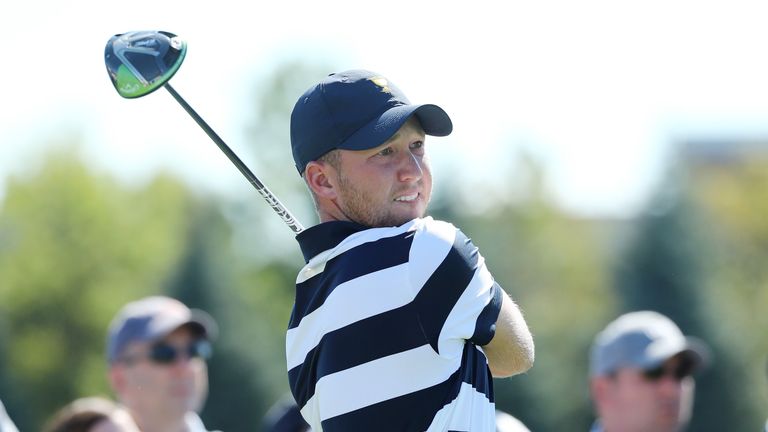 "When you see behaviour like that at the Presidents Cup or the Ryder Cup, it just doesn't belong at those events, it's disrespectful," added Johnstone. "Some of it became really obscene and people were thrown off the premises, although probably not enough of them were evicted, to be honest.
"I read Audrey Leishman's blog comments, and good for her. It's time someone stepped up and highlighted how bad it is because, unless you were there, you have no idea how bad the minority of fans behaved. Some of it was really horrific and we had to be incredibly restrained."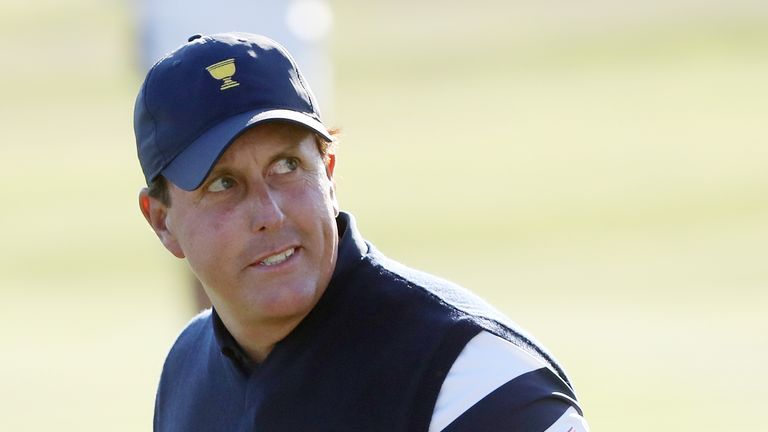 Johnstone was also critical of the actions and comments of some of the Team USA players, including Phil Mickelson's bizarre and poorly-timed dance routine and Daniel Berger's aggressive comments on day three when he declared "we wanted to crush them as bad as we can" when the result was all-but decided.
"What Daniel said was unfortunate and unnecessary, and I thought Mickelson's dance routine was pathetic and unsportsmanlike," Johnstone said. "I can't believe he had actually practiced that in the locker room! If you want to look silly, that is fine, but don't do it before your opponents have putted.
"There's a time and a place for that kind of thing, and Phil got it badly wrong. That was a complete lack of sportsmanship and, to me, showed a lot of disrespect towards his opponents.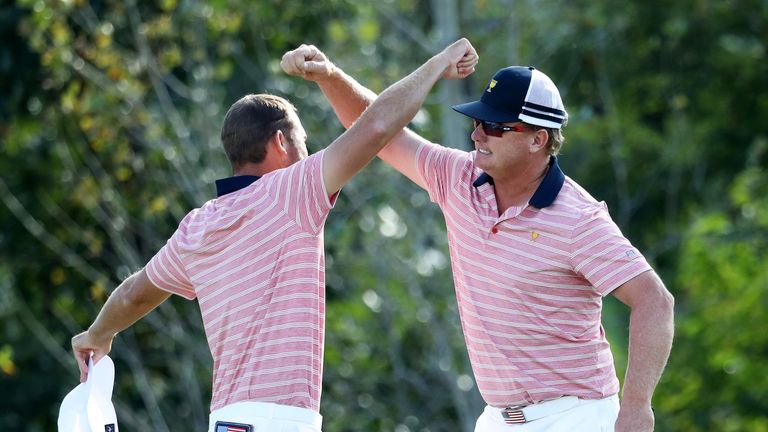 "But I must give huge credit to Kevin Chappell. Kevin and his wife came and apologised for the behaviour of the fans - and some of the players - and I thought that was a really classy gesture. I had never met Kevin until last week, but he seems a really nice, down-to-earth guy and I've got a lot of respect for him for doing that."
Johnstone accepts that many of the unsavoury scenes were "alcohol-fuelled", but with some observers defending the behaviour and comparing it to other sporting events, he insists this should not be encouraged in golf.
He said: "People keep talking about the need to grow the game, which is fine. But do we want to do that at the expense of common decency? It's a game of self-policing, honesty and sportsmanship, and it's really not that difficult just to act with decency.
"The bottom line is that golf is above that kind of yobbish behaviour. That's always been the case, and we need to do more to keep it that way."