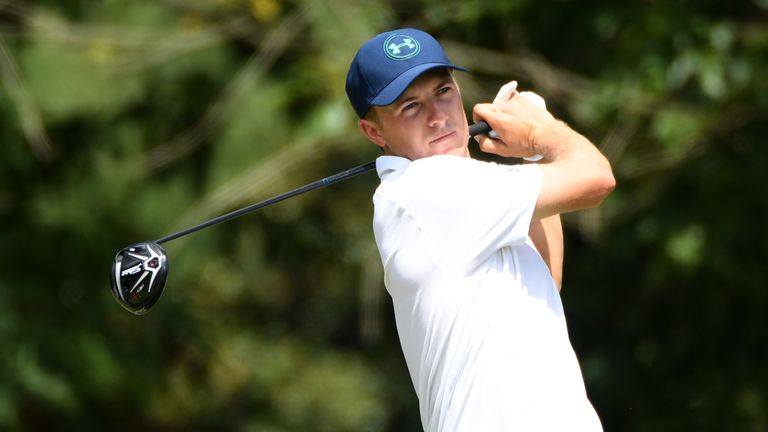 Jordan Spieth was eager to look for positives after his bid to win the PGA Championship was ended by a level-par 71 in the third round at Quail Hollow.
The 24-year-old American has been attempting to become the youngest player to complete a Grand Slam of majors this week, but he was unable to mount a charge up the leaderboard as he remained at three over for the tournament.
Spieth started 11 shots off the pace and dropped shots at the first, fourth and seventh holes.
He repaired most of the damage with birdies at the eighth and ninth but leaked another shot at the 10th before posting three successive birdies from the 14th.
However, his day ended on a low note when he double-bogeyed the 18th after finding the water with his second shot.
Spieth is now looking to gain some momentum for the remainder of the season with a strong finish to the tournament on Sunday and he insists he is not too downhearted with his performance this week.
"Obviously any week you don't have a chance to win, you've fallen short of where you would like to be. Disappointing would have been going home after two days," he said.
"I think I saw some highlights today. This is the start of the fourth quarter [of the season].
"US Open Sunday, I was out of it, but I gathered a little something off that Sunday round that led to two wins and two tournaments after that including a major. Just one round like that can do that. That's what I'm looking to do here."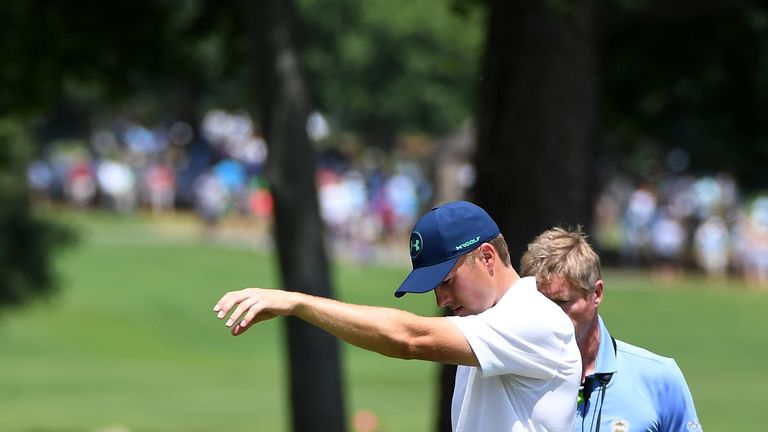 Spieth had been critical of his putting after carding a 72 on Thursday but he was encouraged by his efforts on the greens this time around.
"Yeah, I putted better," he said. "I had a few more opportunities and then really putted nicely after No 6 today. Even my par putt on seven was a good putt.
"I found a little something that I was trying [to find] out there. It seemed to work out. I felt very good about the way I was stroking it and the way I played 10 of the last 11 holes."
Spieth is sure to have plenty more chances to complete the Grand Slam but he admits it will not be easy.
"The PGA Championship I think is going to be the toughest for me," he said. "If we look historically back on my career, I think I will play this tournament worse than the other three majors just in the way that it's set up.
"I feel like my game truly suits the other three majors maybe more than a PGA Championship. But I believe we can play anywhere and can win anywhere. It's just a matter of having everything in sync at the right time."