Haye vs Bellew: Shane McGuigan takes swipe at David Coldwell
By Nick Lustig
Last Updated: 16/02/17 5:38pm
David Coldwell should know better than to put Tony Bellew in the ring against David Haye, according to coaching counterpart Shane McGuigan.
WBC world cruiserweight champion Bellew is preparing to step up to heavyweight for the first time in his career to face long-time rival Haye at the O2 Arena on March 4, live on Sky Sports Box Office.
Coldwell is a former associate of Haye's one-time trainer Adam Booth and previously featured in the backroom team of the ex-WBA world heavyweight champion.
Haye has since claimed Coldwell was no more than "a bucket boy wringing out a few sweaty T-shirts", while McGuigan has now questioned the 41-year-old's decision to allow Bellew to take the fight against Haye.
"Dave Coldwell's been in David's camp before, but he wasn't allowed to coach him so he hasn't felt what he's like on the pads," McGuigan, Haye's trainer since 2015, told Sky Sports News HQ.
"He's seen him in sparring and he's put David Haye on a pedestal, so I don't understand why he's putting his lad in with him. I just don't get it.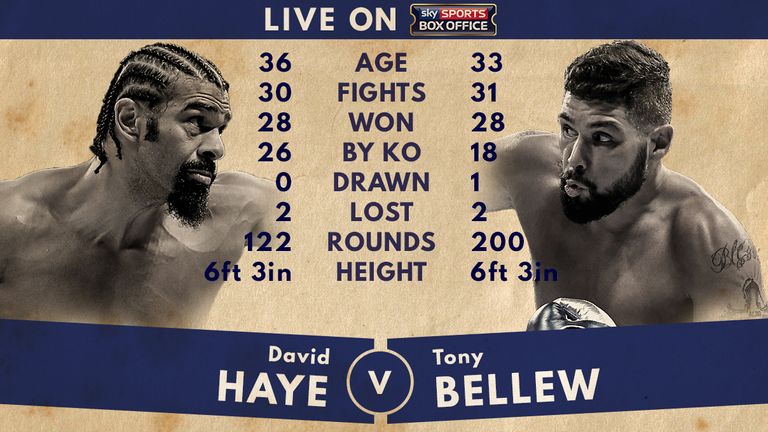 "For a game plan for Tony Bellew, we know what we have to do. He is easy to hit and when you're easily hit with David Haye, you're going to get knocked out."
David Haye meets Tony Bellew on March 4, live on Sky Sports Box Office.