Haye vs Bellew: David Haye admits Tony Bellew has got under his skin in fight build-up
By Grant Miles
Last Updated: 27/02/17 11:51am
David Haye admits Tony Bellew has got under his skin and wound him up ahead of their grudge fight on March 4.
The two domestic rivals are set to meet in Liverpool on Monday for the first time this week as the bout live on Sky Sports Box Office draws ever closer.
Haye is hoping to keep a fair distance between himself and Bellew in the lead up to the main event, after tensions boiled over at their last press conference in November. The Londoner already has his mind fixed on proving his worth and ensuring all of his work in training pays off.
"I am really going to destroy Tony Bellew," Haye told Sky Sports.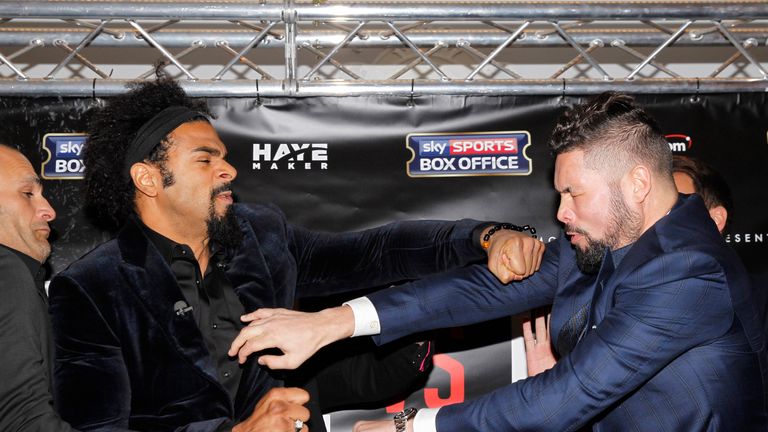 "He's got under my skin, he's got his wish, he's wound me up. He's said all the things that he needed to do to get my back up. I have trained hard, I have enjoyed my training.
"I can't wait until March 4, when I am allowed to punch him legally, because I have done it before, I didn't mean to do it, but tensions were high and I ended up punching him in the press conference. Things happen.
"I am going to make sure there's a big space between us in the build-up to it, but once the bell rings I am allowed to do whatever the hell I want with my fists and I am going to do as much damage as possible.
"This fight has got people really riled up. It's got opinions split. Am I the Hayemaker of old? Can I punch as I hard as I used to? What happens if I get into the second half of the fight?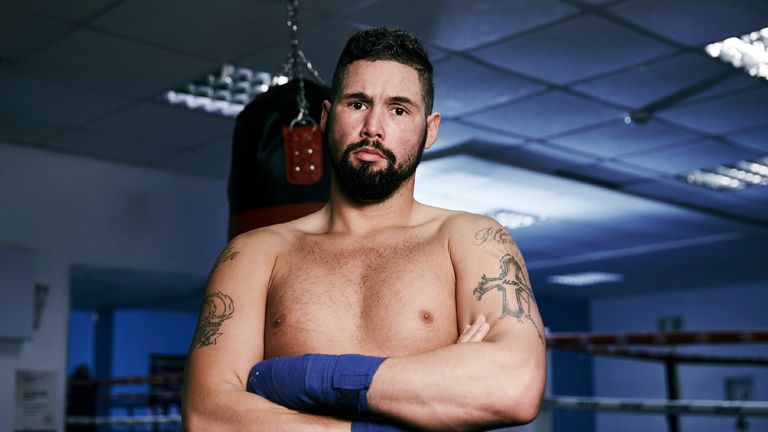 "Looking at Tony Bellew's resume, recently, he's the current world champion in this fight. He's boxed regularly and had fantastic results. He's got the better form going into this fight, so a few people are siding towards Tony Bellew, experts, people who know boxing.
"I personally see it as a really one-sided fight, but that's me and I am sure he may see it the same way. I am calling it as I see it."
Watch David Haye vs Tony Bellew at The O2 on March 4, live on Sky Sports Box Office. Book the event online here.