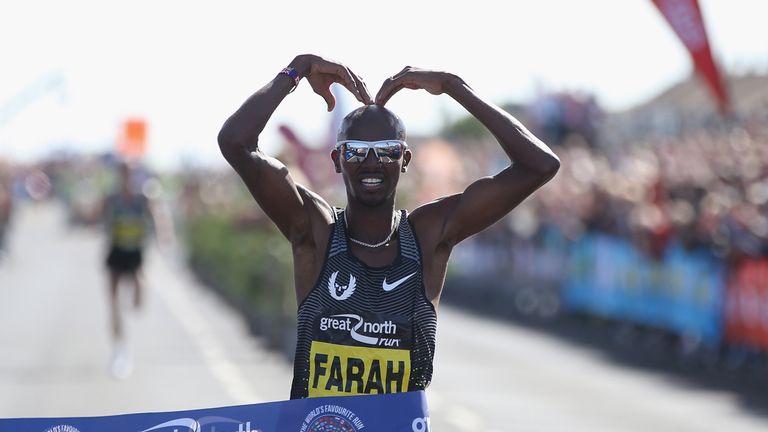 Sir Mo Farah will be allowed to travel to his home in the USA after the Foreign and Commonwealth Office said President Donald Trump's executive order on inbound migration does not apply to UK nationals.
Farah, currently training in Ethiopia, is a British citizen but his status with regard to returning to his family in America had been left unclear after Somalia, his place of birth, was placed under a temporary travel ban to the US alongside six other mainly Muslim countries and all refugees.
However, irrespective of birthplace, British nationals are exempt from Friday's order, according to the Foreign and Commonwealth Office, and will be allowed to enter the States, even if they are travelling from Iraq, Iran, Libya, Somalia, Sudan, Syria or Yemen - the seven countries placed under travel restrictions.
Farah will therefore be able to reunite with his family in Portland, Oregon - where they have been based for the last six years - once he has finished his training camp in Africa.
He said in a statement on Sunday evening: "We understand from the statement released this evening by the Foreign & Commonwealth Office that the executive order will not apply to Mo, and we are grateful to the FCO for urgently clarifying the situation.
"Mo is relieved that he will be able to return to his family once his current training camp concludes, however, as he said in his earlier statement, he still fundamentally disagrees with this incredibly divisive and discriminatory policy."
In that statement, posted on his Facebook account earlier on Sunday, Farah said: "On January 1 this year, Her Majesty The Queen made me a Knight of the Realm. On 27th January, President Donald Trump seems to have made me an alien.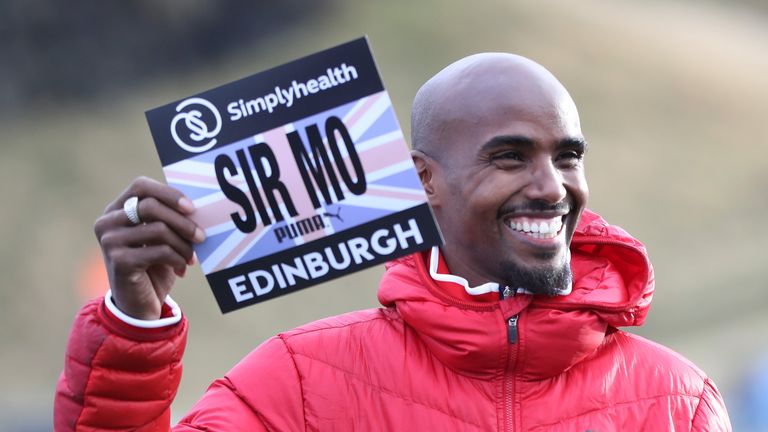 "I am a British citizen who has lived in America for the past six years - working hard, contributing to society, paying my taxes and bringing up our four children in the place they now call home
"Now, me and many others like me are being told that we may not be welcome.
"It's deeply troubling that I will have to tell my children that Daddy might not be able to come home - to explain why the President has introduced a policy that comes from a place of ignorance and prejudice.
"I was welcomed into Britain from Somalia at eight years old and given the chance to succeed and realise my dreams. I have been proud to represent my country, win medals for the British people and receive the greatest honour of a knighthood.
"My story is an example of what can happen when you follow policies of compassion and understanding, not hate and isolation."