Isaac Makwala qualifies for 200m final after starting day not part of World Championship field
By Andy Charles
Last Updated: 10/08/17 7:25am
Isaac Makwala will be in Thursday's 200m final at the World Championships in London after starting Wednesday not even part of the competition.
Botswana star Makwala was barred from running in the 200m heats at the London Stadium on Monday over fears he was one of the athletes affected by the norovirus outbreak that has hit two hotels hosting participants.
But the IAAF handed Makwala a reprieve on Wednesday afternoon, after the quarantine period for the virus came to an end, and allowed him to run an individual time-trial to try and qualify for the semi-finals.
He needed to better 20.53s to qualify and did just that, running 20.20s in pouring rain at the Olympic Stadium to progress to the next round, which took place just over two hours later.
And Makwala made light of running from the inside lane in the opening semi, finishing second behind Isiah Young in a time of 20.14s and narrowly beating Britain's Nethaneel Mitchell-Blake to secure qualification.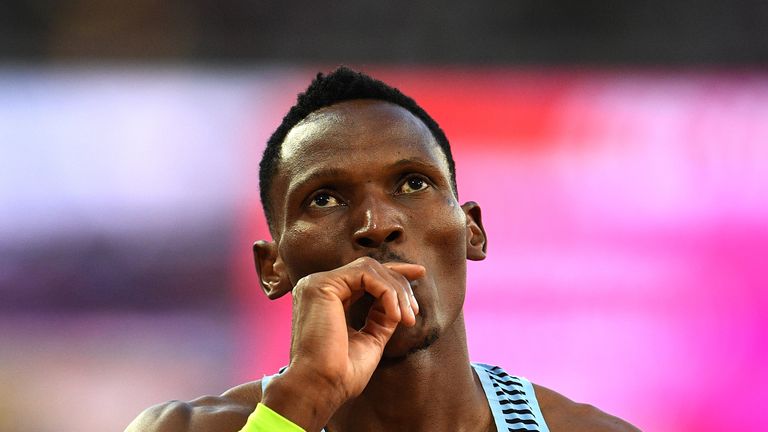 But there was good news for Mitchell-Blake as his time of 20.19s was good enough to secure him a place in the final as one of two fastest losers.
Makwala said: "I'm still running heartbroken. I wish the IAAF had taken the decision for me to run my 400 first, alone. I was ready to run the 400 alone. Then I could run the 200.
"I don't know who took the decision for me not to run my final 400 - 400 is the race that I'm training for. The 200 I race sometimes. I wish to thank the IAAF for giving me another chance and the crowd is so amazing. They made me believe. I just want to thank this crowd. It's so amazing."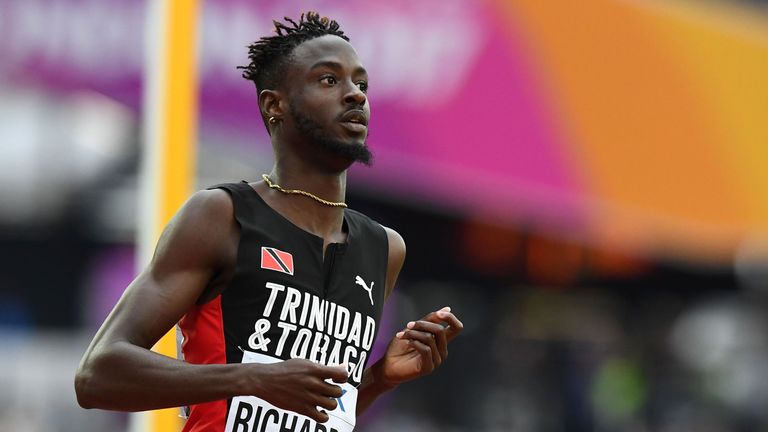 Trinidad & Tobago's Jereem Richards was an impressive winner of the second semi-final, winning in 20.14s despite easing down some way from the finish line.
Britain's Zharnel Hughes failed to spark and finished seventh in 20.85s.
There was almost a massive shock in the closing semi-final where 400m champion Wayde van Niekerk had to rely on a fastest loser berth to reach the final.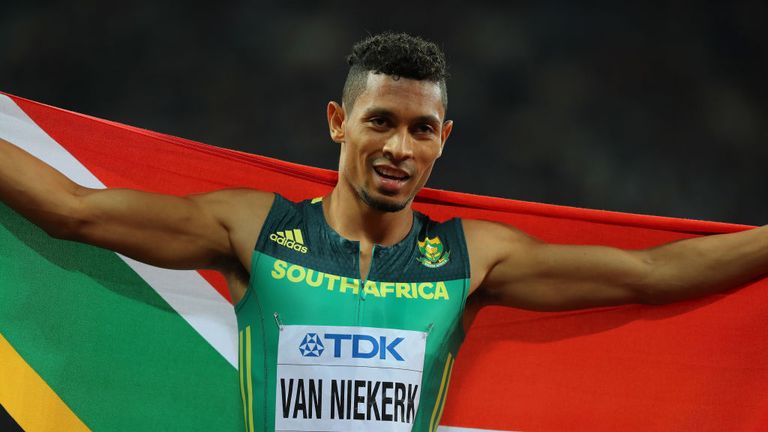 The South African finished third behind Ramil Guliyev of Turkey and America's Ameer Webb, but his time of 20.28s was enough to beat Christophe Lemaire by two-hundredths of a second.
The third Briton to reach the semis - Daniel Talbot - finished fifth in 20.38s.