Novak Djokovic? Usain Bolt? Lewis Hamilton? Who is sport's most dominant star?
By Matt Westby
Last Updated: 25/11/15 9:24am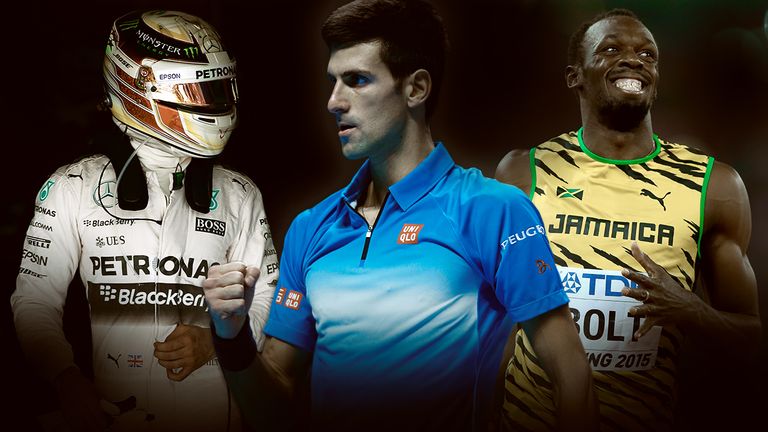 Novak Djokovic's victory at the ATP World Tour Finals in London on Sunday capped another outstanding season for the Serb.
It further staked his claim to being sport's current most dominant individual athlete.
Here, we assess his credentials and pick out 11 others challenging for the mantle...
Novak Djokovic
Where once there was a 'Big Four' in men's tennis, Andy Murray, Roger Federer and Rafael Nadal have been comprehensively kicked off the top table over the past couple of years by the relentless Djokovic, whose statistics are simply staggering.
In 2015, he won three of the four Grand Slams, 11 of the 16 tournaments he entered and 76 of his 82 matches (93 per cent). He has won four of the past six slams and has been at the top of the world rankings since July 2014.
Floyd Mayweather
Mayweather underlined his status as the greatest boxer of his generation - and one of the best of all time - by taking his professional record to 49-0 in 2015 with wins over Manny Pacquiao in the 'Fight of the Century' in May and then Andre Berto in September.
He has since ended his career, but retirement is a fickle concept in boxing and few would be surprised to see him come back for a tilt at a half-century of wins. Such has been his dominance over the past 15-20 years, fewer still would bet against him achieving it.
Serena Williams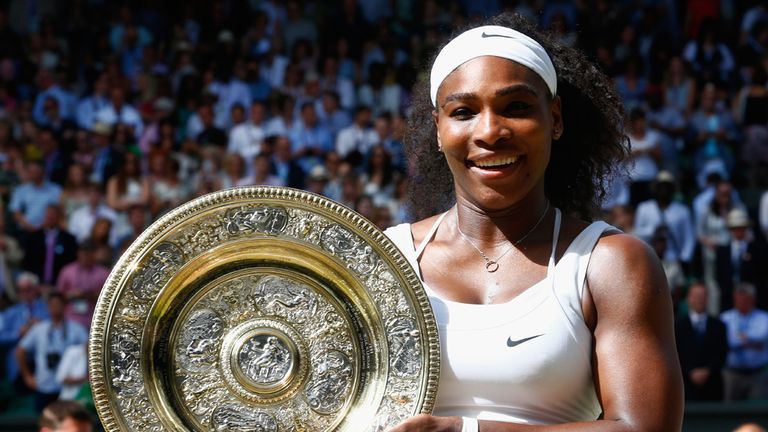 Williams is to women's tennis what Djokovic is to men's. The 34-year-old has been as dominant as ever in 2015 and became the holder of all four Grand Slam titles by adding wins at the Australian Open, French Open and Wimbledon to her US Open triumph from 2014.
Although a semi-final defeat at the 2015 US Open ended her chances of a calendar slam, she won 50 of her 53 matches (94 per cent) in 2015 and five of the 11 tournaments she entered, cementing the world No 1 ranking she has held since February 2013.
Usain Bolt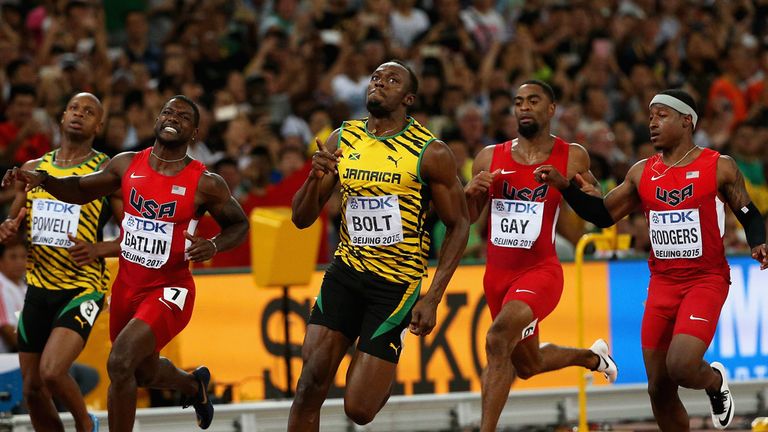 Bolt went into August's World Championships in Beijing with his claim to being the planet's No 1 sprinter under serious threat. While he struggled with injury in the preceding months, Justin Gatlin posted 9.75-second 100m times twice and a personal-best 9.74 once.
Unflustered, Bolt blew Gatlin away to win both the 100m and 200m world titles in the Bird's Nest Stadium and extend his run of having claimed every world and Olympic sprint gold medal available to him from the Beijing 2008 Games onwards bar one (he was disqualified for a false start in the 2011 world 100m final).
Jordan Spieth
Rory McIlroy has had injury problems in 2015 but that takes no gloss off a stunning year for Spieth.
Still only 21 years old at the time, he won the Masters in April and added a second Major title by winning the US Open two months later. He then tied fourth at The Open Championship and finished second at the US PGA Championship, before clinching the FedEx Cup with victory in the Tour Championship in September, his fifth win of a superb season.
Charlotte Dujardin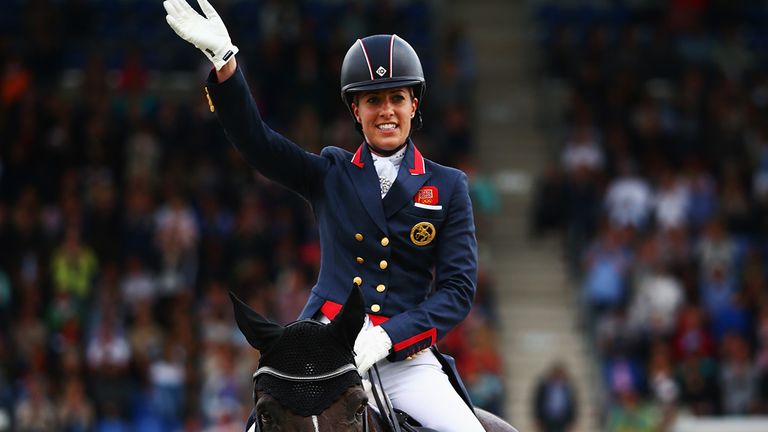 Dujardin came to prominence in the UK by winning two gold medals at the London 2012 Olympics, but those victories were just the start of what has developed into a remarkable spree of success.
She won two gold medals at the four-yearly World Equestrian Games in 2014, claimed two gold medals at each of the 2013 and 2015 European Dressage Championships, and won the Dressage World Cup series in each of the past two years.
Wladimir Klitschko
While Mayweather has been bossing the welterweight divisions, Klitschko has been doing likewise in the heavyweight ranks. He holds the IBF, WBO, IBO and WBA world titles and hasn't been beaten in more than 11 and a half years.
Tyson Fury will look to end that run in Dusseldorf on Saturday, live on Sky Sports Box Office, but Klitschko is a firm favourite to prevail and continue his monopoly.
Lewis Hamilton
Hamilton claimed his third world title and second in succession by dominating Formula 1 in 2015. He has won 10 of the 18 races so far this season, claimed pole position 11 times and only twice failed to finish on the podium.
Irrespective of the result of Sunday's Abu Dhabi Grand Prix, Hamilton has won more than half of all Formula 1 races in the past two years.
Katie Ledecky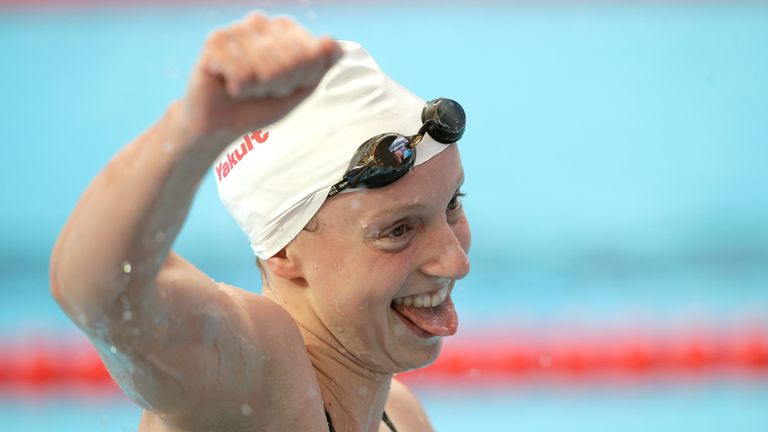 The 18-year-old American is well on her way to becoming the Michael Phelps of women's swimming. After winning gold in the 800m freestyle at the London 2012 Olympics aged just 15, she has gone on to establish herself as the best freestyle swimmer in the world over 200m, 400m, 800m and 1,500m, winning four golds at the 2013 World Championships and five golds at the 2015 World Championships.
She also holds world records in the 400m, 800m and 1,500m, despite still being only 18 years old.
Gennady Golovkin
Golovkin enhanced his reputation as the most destructive boxer in the world by stopping three more opponents in 2015 to take his career record to 34-0, 31 of which have come inside the distance.
Incredibly, the last time this wrecking ball of a puncher failed to win by knockout was in June 2008. These days it's not so much a question of who can beat Golovkin, but who can stay standing?
Rachel Atherton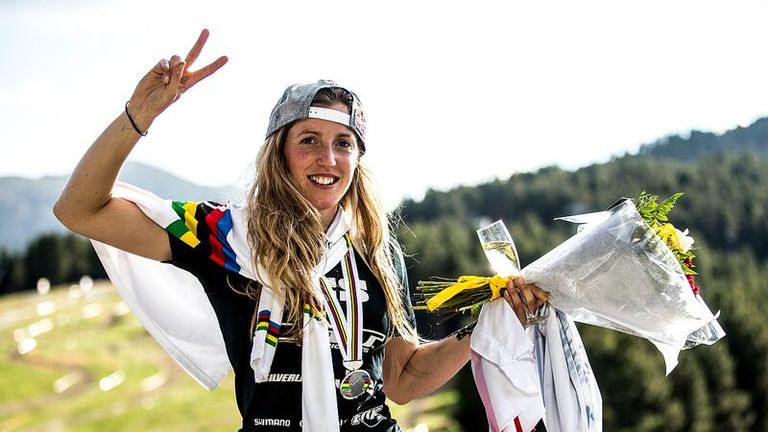 Atherton comes from a hugely successful mountain biking family but even brothers Gee and Dan have struggled to keep up with her remarkable rate of success in recent years.
She claimed the UCI Mountain Bike World Cup downhill title for the third time in four years and fourth in total in 2015 by winning six of the seven events in the series, and then claimed her third downhill world championship a fortnight later to confirm her status as the undisputed best in the business.
Sebastien Ogier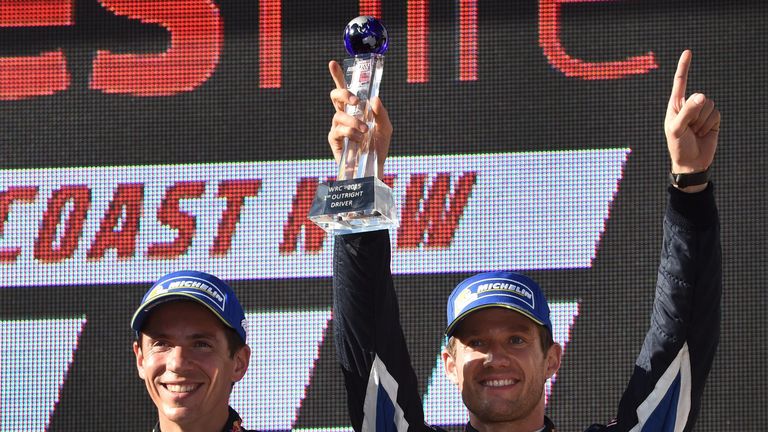 Hamilton's achievements in Formula 1 have been mirrored by Ogier in rally. The Frenchman has won the World Rally Championship in each of the past three years, sealing the 2015 title by winning eight of the season's 13 races.
Do you agree with our list? Is there anyone we have missed off? Do any of our 12 not deserve their place? Let us know by leaving a comment below...