Olympic skeleton champion Lizzy Yarnold feels she is now peaking ahead of competitive return
By Dev Trehan
Last Updated: 01/11/16 5:47pm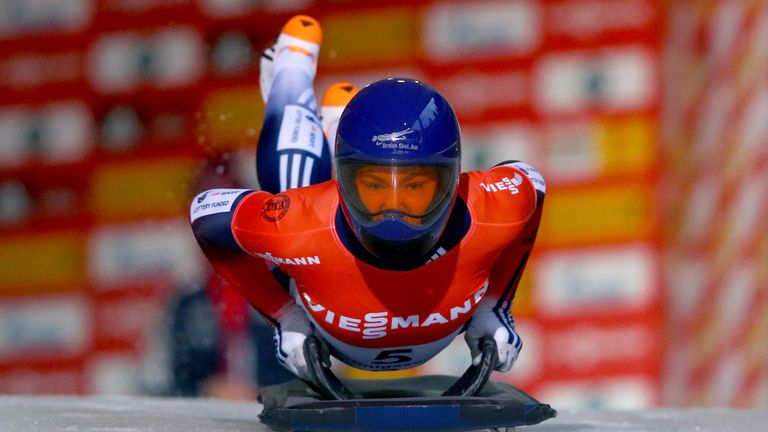 Lizzy Yarnold feels better than ever as she prepares to make her competitive skeleton return next month.
Yarnold took a year-long break from the sport last September due to mental and emotional fatigue after completing the grand slam of European, World, Olympic and overall World Cup titles.
The 27-year-old returned to the ice in Lillehammer last month and set a track record as she won the Great Britain women's skeleton selection race.
"I feel fantastic," Yarnold told Tuesday's Sportswomen show on Sky Sports News HQ.
"After six months off I wanted to get back into it and wanted to have a go down an ice track. The first track down was so much quicker than I remember and it was scarier and harder but brilliant actually.
"I have had a few track records in Norway and I'm the best that I have ever been."
Meanwhile, British Bobsleigh and Skeleton (BBSA) has released a statement after athletes and staff - including Yarnold - raised concerns about doping and the anti-doping process in Russia ahead of February's World Championships in Sochi.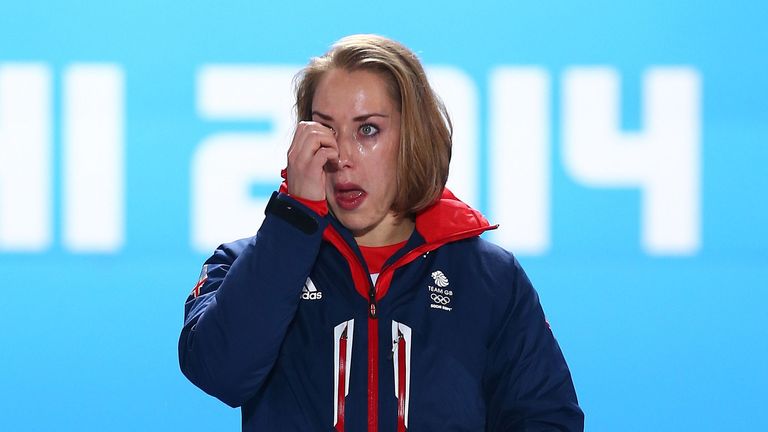 Yarnold indicated she is in two minds over competing at Sochi - the scene of her Olympic triumph in 2014 - and criticised the International Bobsleigh and Skeleton Federation (IBSF) for not doing more to address concerns over the awarding of the event to the Russian city.
The BBSA statement read: "The British Bobsleigh & Skeleton Association fully supports clean sport and we want all our athletes to compete on an equal footing.
"We note and share the concerns of our staff and athletes ahead of this season's World Championships in Sochi and we continue to seek reassurance from our international governing body, the International Bobsleigh & Skeleton Federation.
"As an organisation, we are in regular dialogue with UK Anti-Doping (UKAD), the World Anti-Doping Agency (WADA) and the IBSF and we await the publication of Professor Richard McLaren's second report, which is scheduled for December.
"We trust that the IBSF will take a strong stance to protect clean sport and act accordingly."