The Drone Racing League is coming to the Sky Sports Mix channel and you can enjoy the latest high-octane action from one of the world's fastest growing sports.
Sky has invested $1m in The Drone Racing League (DRL), and has agreed to a distribution deal that will see the thrilling world of elite drone racing come to the newly launched Sky Sports Mix channel.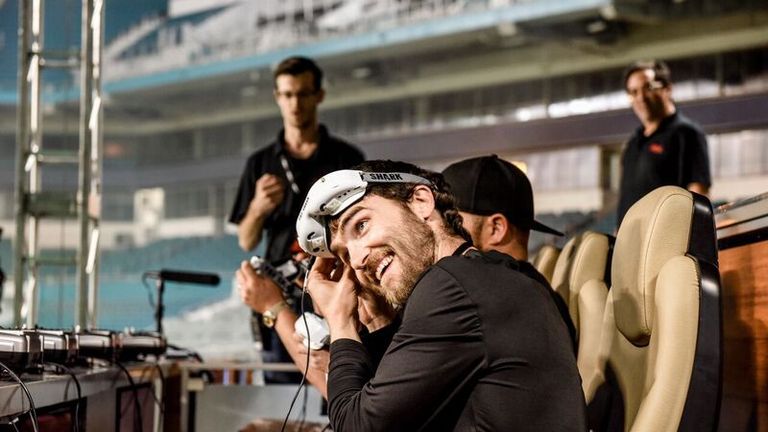 DRL is the global leader of First Person View (FPV) drone racing, which features elite pilots each flying a custom-designed, hand-built drone, through complex, thematic, three-dimensional racecourses that have been compared to a real-life video game.
Drone Racing on Sky Sports Mix
| | | |
| --- | --- | --- |
| Introduction to Drone Racing | Friday | 4am |
| | | |
| Miami Lights | October 24 | 6pm |
| | | |
| LA Pocolypse (Ep1) | October 28 | 8pm |
| | | |
| LA Pocolypse (Ep2) | October 31 | 9pm |
| | | |
| Project Manhattan (Ep1) | November 5 | 8pm |
| | | |
| Project Manhattan (Ep2) | November 7 | 9pm |
| | | |
| Fire City (Ep1) | November 11 | 9pm |
| | | |
| Fire City (Ep1) | November 14 | 9pm |
| | | |
| Finale: Starfighter | November 21 | 9pm |
The DRL media team creates and continues to innovate a custom-designed broadcast and race infrastructure to capture the fast, close-proximity racing.
In addition to Sky's investment, Sky Sports has completed a distribution partnership with DRL to bring live events and broadcast content to the UK and Ireland.
Airing as 10 one-hour episodes, the 2016 DRL season covers five races including a winner-take-all World Championship to crown the best drone pilot.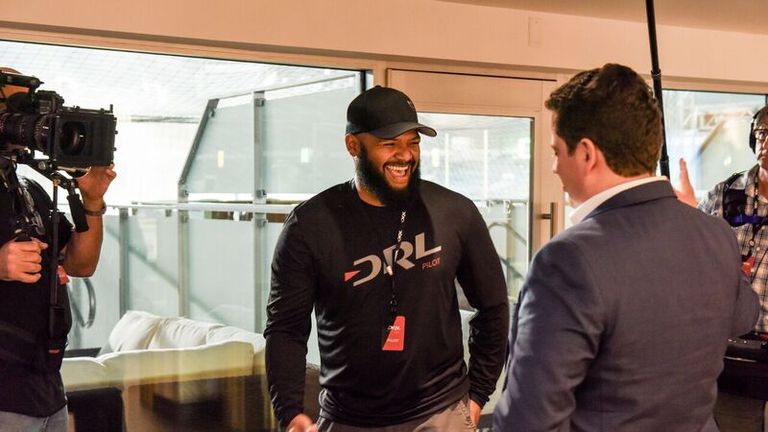 The broadcasts will air from Friday at 4am on newly launched Sky Sports Mix when you can find out what drone racing is all about before the Series gets underway in October. Sky Sports Mix will provide an introduction to the sport for millions of Sky customers at no extra cost, with live sports every day.
Sky Sports and DRL will also team up with London & Partners to bring an official DRL race, the first professional drone race in the UK, to an iconic venue in London.
Emma Lloyd, Group Business Development Director at Sky, said: "We're thrilled to be partnering with DRL to help develop this exciting new sport. The investments we make are all about driving innovation, and ultimately improving the Sky experience for customers.
"We're really looking forward to working with the team at DRL to grow the sport and to bring something completely different to audiences across both TV and digital." 
DRL CEO/Founder Nicholas Horbaczewski said: "This is an incredibly exciting day for DRL. Our team has worked tirelessly to develop the technology, racecourses, and sporting rules needed to deliver the most elite, competitive, and thrilling drone racing league on the planet. We can't wait to share it with fans around the world.
"Having a distribution deal and strategic partnerships with Sky will bring DRL to tens of millions of viewers. With their expertise and our industry leading technology, media production and development of the best competitive racing, we believe we can truly grow a global franchise around this futuristic, high-speed racing sport."
Find out what it is all about watch our Introduction to Drone Racing on Sky Sports Mix from 4am on Friday September 16, with the series getting underway in October.