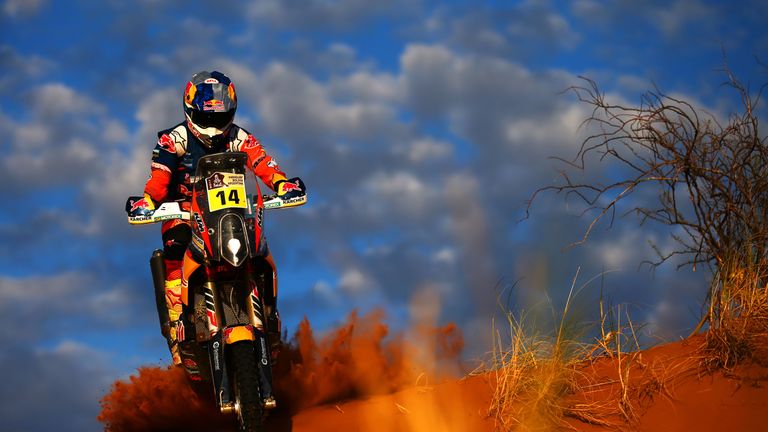 Sam Sunderland has become the first Briton to win the motor-cycle section of the Dakar Rally, which ended in Argentina on Saturday.
It was the 27-year-old's third attempt at winning the event which began in the late 1970s.
The KTM rider secured victory after the 12th and final stage which ran for 40 miles into the town of Rio Cuarto.
The Dubai-based rider previously entered in 2012 and 2014, only to retire on each occasion due to mechanical problems.
It is the 16th year in a row that KTM have won the motorbike title. Sunderland, who was born in Poole, won the fifth stage and finished sixth in the final race.
His margin of victory over Aussie team-mate Matthias Walkner was 32 minutes. Spaniard Joan Barreda, who won four stages in total, could only finish fifth overall.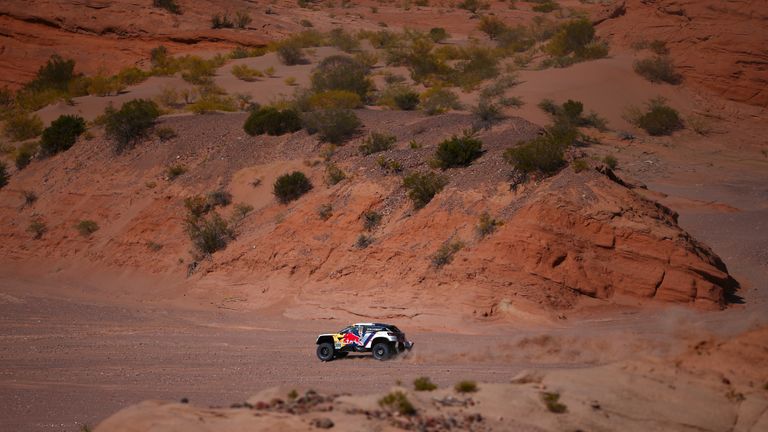 The 2016 winner, Toby Price of Australia, pulled out of this year's race during the fourth stage.
The car section was won, yet again, by Frenchman Stephane Peterhansel who beat his compatriot and Peugeot team-mate Sebastien Loeb by five minutes and 13 seconds.
Peterhansel is a 13-time winner of the event, including six times on two wheels.
The Dakar Rally began 1978 as a gruelling race from Paris across the Sahara to the Senegalese capital but switched to South America in 2009 for security reasons.