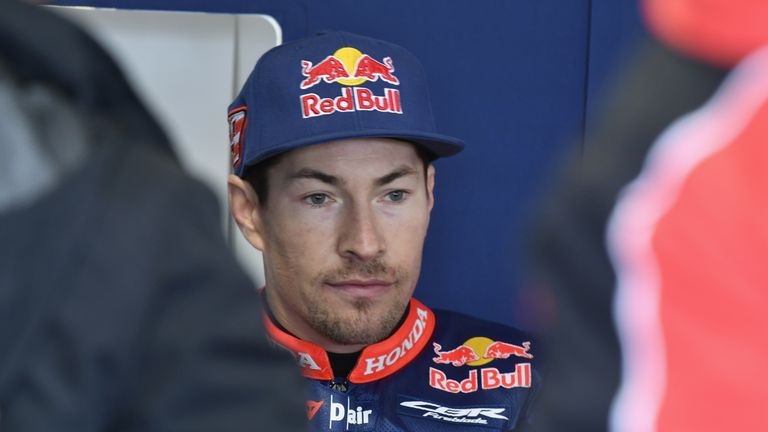 Nicky Hayden is "extremely critical" in an Italian hospital after he was injured in a road accident on Wednesday.
Superbike World Championship rider Hayden was hit by a car while cycling during a training exercise on the Rimini coast.
And a statement released by Cesena's Bufalini Hospital on Thursday revealed the seriousness of the 35-year-old American's condition.
It read: "Nicky Hayden's clinical condition remains extremely critical.
"The young man, who is still in the intensive care unit of Cesena's Bufalini Hospital, has suffered a serious polytrauma with subsequent serious cerebral damage. The prognosis remains reserved."
A statement from Hayden's Red Bull Honda team read: "As well as having his fiancee Jackie by his side, Nicky has now been joined by his brother Tommy and mother Rose who arrived in Italy from the United States earlier today."
Hayden won the Moto GP Championship in 2006 and returned to the Superbike World Championship last year.