Rugby League Expert & Columnist
Brian Carney: Good weeks for Salford, Leeds and Junior Moors, bad weeks for three of the Ws
Last Updated: 27/03/17 5:56pm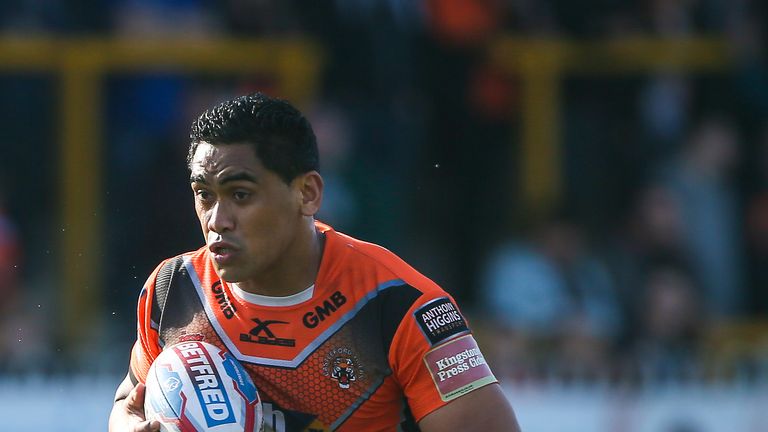 Brian Carney casts his eye over the latest round of the Betfred Super League and picks out the winners and losers.
A good week for Salford
They had the result of the round last week by beating Castleford, and they followed it up by announcing key signatures: Weller Hauraki, Ben Murdoch-Masila, Lama Tasi, and Junior Sa'u all committed to the club, along with coach Ian Watson.
After the victory and subsequent announcements, it was important they went out and continued the feelgood factor against the Vikings. Not only did they win, but the magnitude of the Red Devils' victory says a lot about the attitude of the Salford camp.
They made sure they avoided any kind of dogfight with Widnes by being ruthless from the first minute of the game and they built a lead which quickly became insurmountable for the Vikings.
Late in the game Todd Carney was introduced into the fold, and in a game in which Robert Lui was one of the standout performers, it shows they have the core of a very good side.
I might have to re-evaluate my thoughts on Salford as a force this year. Over the last 18 months they proven themselves as one of the most reliable sides in Super League in terms of performances and results.
A good week for Junior Moors
I went to watch Castleford's win over Catalans on Sunday, a game the Tigers finished with Rangi Chase, Ben Roberts, Luke Gale and Paul McShane all on the field. Add to that list Grant Millington, who is a wonderful ball-playing front row, and you have attacking threats across the pitch.
But the person who I thought was most invaluable on the day was Junior Moors.
He's a player with great passing ability, but if you anticipate him passing the ball he will run right over you, something he did to several Dragons defenders. It's hard to see a better back-rower in the competition at the moment.
The Tigers conceded 26 points in the game, which is something that will be addressed by the club this week, but as an organisation they can take pride in the way they bounced back from a defeat.
The coaches can be particularly proud of the performance of Moors. He's a better player now than he was when he arrived at the Tigers, which is a credit to Daryl Powell and his coaching staff.
A good week for the Rhinos
Speaking of Castleford, their 66-10 thrashing of the Rhinos prompted an email from Gary Hetherington in which he declared Leeds' season would be judged by the four games that followed.
The Rhinos are three quarters of the way through that four-game lot and have registered three wins. They destroyed Catalans, they did the same to Wakefield, and they will look back on the game against Huddersfield and think that if Ash Golding had his kicking boots on instead of carpet slippers, they would have scored more points.
After last year there were a lot of people who were hesitant to hitch their wagon to Leeds. I understand that, but right now if I was one of the other Super League teams watching the performances of the Rhinos, I'd be thinking to myself that it was closer to the Leeds team of 2015 than to the team of 2016.
That said, next Friday's game is a wicked one for them to deal with.
Wigan were alongside Castleford as the standouts of the competition, but now they've had a draw and a loss in their last two games. Not that you'd associate complacency with Wigan, but if there was any chance of the Warriors being complacent when they were early front-runners, that chance is now completely gone. They will be frothing at the mouth to register their next win.
As good as Leeds have been in the month of March, I get the impression Friday's result will be the one they are solely judged on. This game will tell you what to expect from them in the rest of the season - it's already shaping into a classic.
A bad week for Widnes
While the expectation on Widnes wouldn't be the same as it is on neighbours Warrington - more on them below - few would have predicted that a solitary competition point would be all they have to show from their first six outings in Super League XXII. Last year they won six of their first seven.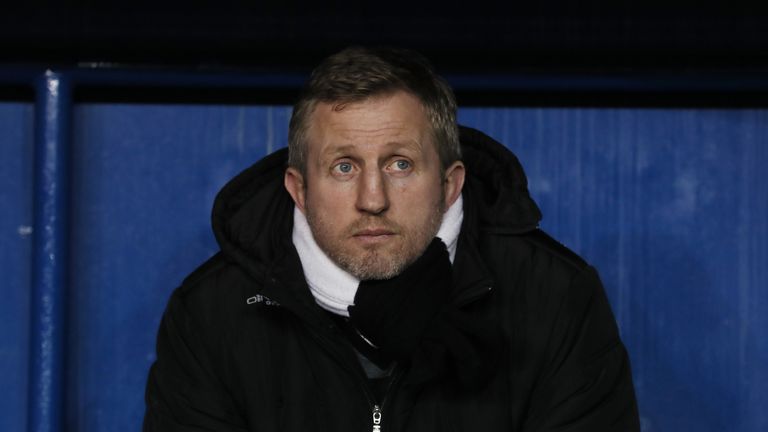 The size of last week's defeat is what will concern their fans even more. Losing is one thing, but losing by that many points is troubling.
They are going through a bit of a dip with injuries, but as has been said before there's not a team that won't go through an injury crisis - the key is how you deal with it. Wigan, in defeat against Hull, fielded a side that aimed up, so you can only take injuries as an excuse so far.
But there could be good news around the corner. Some big names are expected back shortly from their spell on the sidelines, and they may have new faces to take to the field with.
Kevin Brown's sale has given them even more room under the salary cap to make a move for players, and they will, I'm sure, have received a boost to their coffers with his transfer fee as well as the money saved on his wages every month. When, as they inevitably do, players come on the market, Widnes may be in a very good position off the field to pounce.
A bad week for Warrington
Speaking of troubling defeats, when would you say Warrington are in big trouble? They have no wins from six games and up next they have Hull and Leeds.
For half an hour against Saints the Wolves looked all right, but in an 80-minute game that is too small an amount of time.
Earlier in the season they conceded a stack of tries against Castleford in eight or so minutes which took them out of the game, and against Saints they did the same and suddenly they were 18-0 down at half-time. Saints were ruthless in that period, driven around by a hugely impressive Matty Smith, but Warrington have got to be a side that deals with that kind of pressure.
They're better players than the product they are currently delivering.
As players that have professional pride, if they don't do something about a period like this, it will be something that lives with them past their playing days. Not making the top four before the middle of April - a distinct possibility although not a mathematical certainty - will.
What the club needs to do is strip everything down to the most basic gameplan. The completion rate isn't down because they're flinging the ball around; the completion rate is down because they aren't focused on completing.
If you focus on completing, you get up to play the ball more carefully (not slowly) and you won't knock it on; you fight to win the collision and get off the ground quickly. Instead the urgency is coming in putting the ball on the ground...knock-on.
And your kickers will put themselves in a better position on tackles three, four and five to get a quality kick away on their terms. Regress - in the sense that what I'm suggesting isn't a championship-winning strategy - a little to something the players will be able to get their heads around and dig themselves out of the current position.
A bad week off the pitch for Wakefield
At half-time in Wakefield's game on Thursday it looked like it was going to be a black week for Trinity on and off the pitch. They were 24-12 against Leigh and didn't have much to say in the first half.
Then they came out and scored three tries to win the second half and the game. A magnificent display of character, and two incredibly important points against a Centurions team riding justifiably high.
But it came on the day of unwanted attention about their off-field situation. If I was a supporter of a club that was struggling for a stadium, struggling for fans and maybe struggling a little commercially, I'd be concerned.
I've said before and will say again that I am in complete admiration for what Michael Carter has done to stabilise the club. But when you hear it even considered that the club's Super League status could be sold to another city, and that the governing body would go ahead with that, it's troubling news for the town of Wakefield.
If you're David Argyle and Toronto, with a seemingly plentiful pot of money available to spend, why wouldn't you guarantee your Super League position with a cheque as opposed to rolling the dice?
They're motoring in League 1, but why gamble on winning that league, then winning the championship and trying your hand at the Middle 8s? Instead we are led to believe they could solve it all with a cheque - something that would frankly be daft for a wealthy benefactor not to consider.
Carter has been cutting his Wakefield cloth accordingly, and the team has played their part by winning. Now the chance is there for the fans to do their bit by lobbying their council for nothing more than what has been promised to them from the beginning.