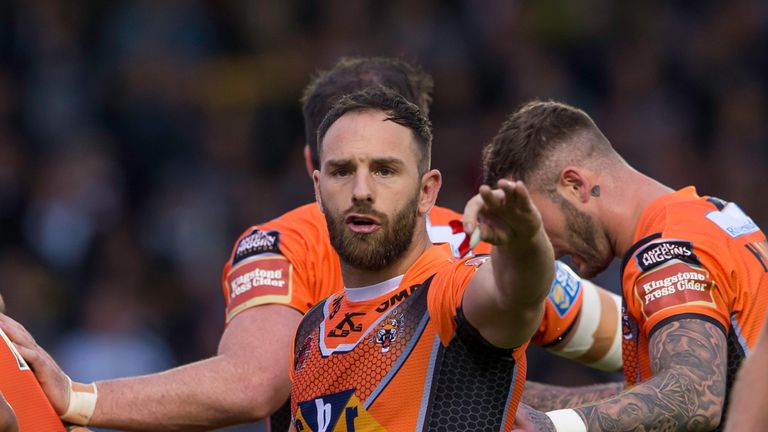 Luke Gale will most likely have the final say on whether he plays again for Castleford in their pursuit of a first Super League title.
The prolific scrum-half, who broke the club's record for points in a season during the 38-24 win over Leeds last Friday, is recovering from an emergency appendectomy which threatens to rule him out for the rest of the season.
Gale underwent surgery on Tuesday after experiencing pain the previous evening.
The 29-year-old England half-back will miss the Tigers' last two matches of the Super 8s, at Wigan on Sunday and at home to Hull on Friday week, but head coach Daryl Powell remains hopeful that he will be back in time for the semi-final on Thursday, September 28.
We'll take evidence from the doctor and see how Luke feels. Ultimately it will probably be down to him.
Daryl Powell
The Grand Final is nine days later and Gale is due to fly out with England's World Cup squad for a 10-day training camp on October 12.
"He's got his feet up at home recovering," said Powell. "He's had keyhole surgery so that's the best. If they'd have had to open him up, that would have been him done.
"I'm not sure how he's going to roll through the next couple of weeks. We'll just have to keep assessing him.
"He's coming in to watch the boys train on Saturday so I'll have a chat with him them.
"It's going to be up in the air right until just before the game I'd say. We've got to get a fair bit of evidence gathered in and we'll see how he goes.
"The feedback is that it's been really positive and the least intrusive it could have been but still it's an operation. The abdominal wall is the main thing.
"We'll take evidence from the doctor and see how Luke feels. Ultimately it will probably be down to him.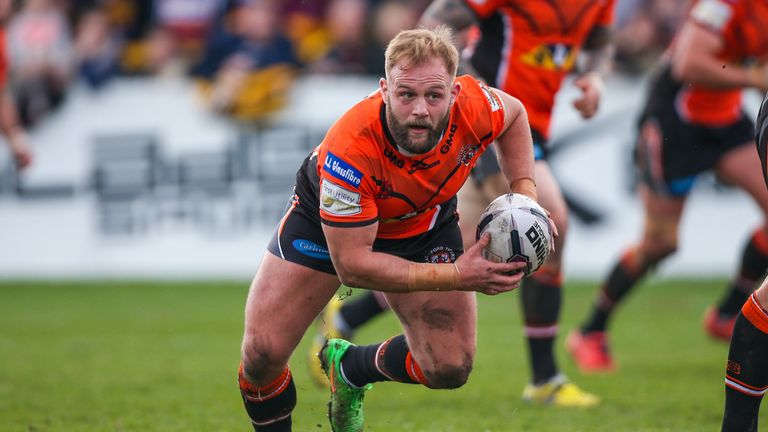 "It's his body and how he feels and whether he thinks he can do it. Obviously medical evidence is important as well. We need to piece it all together.
"There have been times when people have come back in a similar timescale but everyone is different."
Powell says he will use the next two games to work out an alternative half-back pairing in case Gale fails to recover in time.
Hooker Paul McShane has switched to scrum-half with success in the past while Powell can call on young understudies Tom Holmes, who is moving to Featherstone at the end of the season, and Jake Trueman.
"It is what it is," added Powell. "If he's not right, we'll have to crack on and do what we can with what we've got available.
"We've a pretty good squad and we've won a couple of games without Luke this year."
Powell has a further complication with Gale's half-back partner Ben Roberts struggling to overcome a hamstring injury ahead of the Wigan game.