Last week saw the announcement of Sky Academy Sports Scholarships' new coaching development programme with three coaches selected to receive additional support.
One of the many benefits is that those coaches – Mark Bateson, Rob Denmark and Jonas Tawiah Dodoo – will be able to seek advice and discuss ideas with sports science and sports medicine consultant Tony Lycholat, who was brought in to help with the creation of the scheme.
Lycholat has more than 25 years of experience working in various different areas of sport - including elite coach development - and, ahead of the programme's launch, Sky Sports spoke to him to find out just what our coaches stand to gain.
Each coach's programme is being structured specifically around the needs and continued development of the Sky Scholar they coach
Firstly Tony, what do you see as the main aims of the coaching development programme?
Elite coach development programmes in the UK tend to involve external experts who tell the coach what they think the coach needs to know about coaching and the coaching process. Often, these experts – whilst having considering knowledge in their respective fields – have limited, practical coaching experience and will naturally have a bias towards advocating what they know.
This programme starts instead from the perspective that the experienced, naturally reflective coach is the expert and has already thought long and hard about what it is that may make a difference to their athletes. What we are consequently doing with this programme is helping each coach create an individualised development plan by 'stress-testing' their ideas and working with them to explore all the relevant options, prior to supporting them financially and academically.
Secondly, there is considerable 'contested knowledge' in the coaching and sports sciences regarding what is best for an elite athlete. This is because elite athletes are outliers – they are not like the general population physiologically and any sports science research carried out with them is invariably observational in nature (with all the methodological problems that this brings) and applies to them only.
In short, what works for one elite athlete is likely to work for them and them alone. This largely explains that, whilst there are applicable general guidelines and principles, there are also many different opinions regarding the coaching of individual athletes. Whilst this might seem problematic, the Sky Academy Sports Scholarships coaching development programme uses this contested knowledge concept to each coach's advantage.
Through an emphasis on critical thinking and reasoning, the contested knowledge positions associated with different ideas, perspectives and approaches regarding specific performance solutions can be explored, allowing the coach to make up their own mind about what is best for them and their athlete in context, potentially opening up new ways of coaching and problem solving.
Thirdly, an academically robust approach to reflective practice is integral to this programme. This approach uniquely takes into account the individual worldview of each coach, rather than assuming that this is the same for everyone.  This moves reflective practice from the superficial (as is typically most common in coach education) to the individually meaningful.
Finally, the programme sees the coach-athlete relationship as being a complex, shared, two-way journey for both coach and athlete that develops and changes with time. That's why here at Sky, we see supporting the coaches as being as important as supporting the athletes they coach.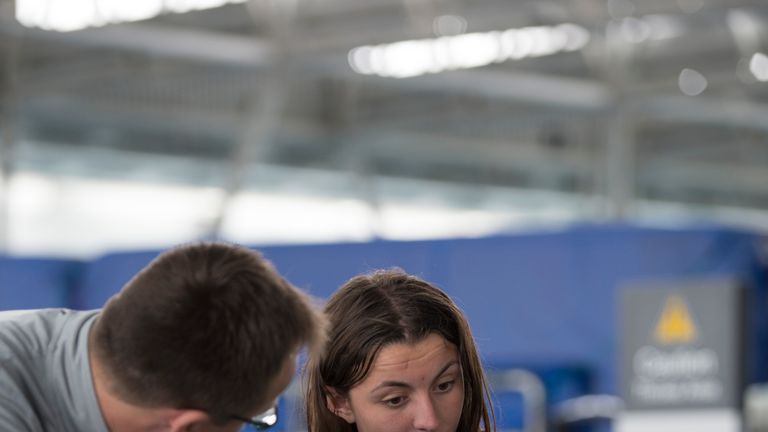 What has your role been in helping to set up the scheme and what part will you play moving forward?
I have liaised directly with the coaches and helped define their individual programmes.
You've been involved in similar schemes in the past, in your experience what are the most important things required for a coach to really benefit from being in such a programme?
It's probably the ability to ask questions of their current values, beliefs and behaviours. I believe all coaches should continually explore the evidence underpinning why they do what they do, and how they do it.
How do our Sky Academy Sports Scholars stand to benefit as a result of the coaching programme?
Each coach's programme is being structured specifically around the needs and continued development of the Sky Scholar they coach. Coaching is often about skilful problem solving over time with an athlete. Through this programme each coach is being helped to become an even better problem solver and the athlete will benefit as a consequence.