A new year, new chapters, new ambitions, new hope.
Wellies. Podiums. Plenty of travelling. What are the targets and plans for the 11 Sky Academy Sports Scholars.
Our Scholars open up on 2017.......
---
LUCY GARNER (road cyclist)
I would obviously love to get my hands in the air again. It's been a while so I'm really going to work hard over the winter and on my sprint training. 
Off the bike, I want to speak more Dutch and try to be more confident when speaking to friends in the laguage.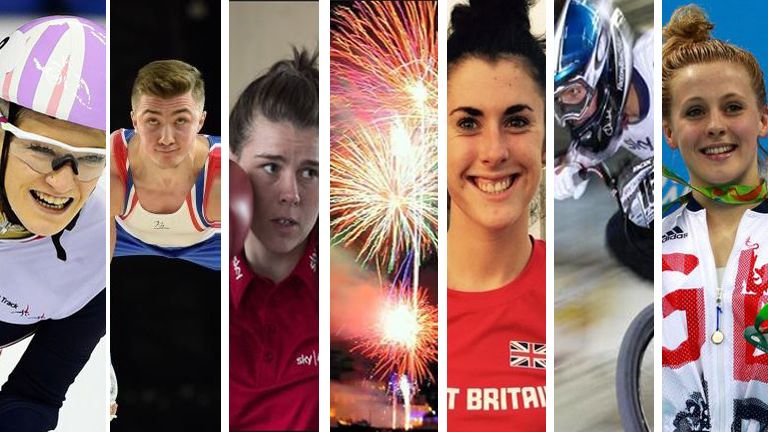 MARK ENGLISH (800m runner)
I want to give it all I have in training and competition. I'd also like to run a new personal best.
Away from the track, I want to visit new countries after my competition season is over.
ELISE CHRISTIE (speed skater)
I only really have one sporting target for 2017 and that's to become world champion! I feel that it's the only thing I haven't achieved so far in my career so it would be an amazing thing to achieve for myself.
My personal New Year's resolution is to be more self confident and less self critical!
I'd also like to be able to make a better beef steak as my boyfriend politely announced in his last interview that "my beef is like chewing gum".
OLIVIA BREEN (sprinter and long jumper)
My sporty resolution is to keep working really hard. I am working harder than ever and my body feels ready for the new demands.
I am sure I have it in me to really improve at long jump so my resolution is to be selected for the World Championships and the Commonwealth Games in long jump and 100m.
I really want to jump in competition what I know I am capable of.
My non-sporty resolution is to learn to drive! Each time I start to learn something happens and I stop but I am determined to keep at it in 2017.
SIOBHAN-MARIE O'CONNOR (swimmer)
I want to get back to full fitness and get back into good shape. I was in great form in Rio, but I had a long break afterwards which was incredible and I loved it.
However, I now have a lot of work to do to get fit for the competitions this season.
I also want to find a hobby outside of the pool. I am not sure what yet, but I hope I can find something productive and fun to do away from swimming!
SAM OLDHAM (gymnast)
My resolution is to prioritise my health above all else in my gymnastics. 
My other resolution is to start learning Japanese and to start reading the Lord Of The Rings.
SAVANNAH MARSHALL (boxer)
My biggest battle is mental. I've been to two Olympics, I've done every major tournament and I'm thinking 'am I willing to battle for another four years? Do I want something different?'
I've not thought about boxing since Rio. It's all about finding myself. I don't want to settle for something just for the sake of settling for something. I am happy with myself though.
I am obsessed with Houses under the Hammer on TV - maybe I should be aiming to be a property tycoon!? I also want a new pair of wellies.
QUILLAN ISIDORE (BMX rider)
I want to get the absolute best out of myself on and off the bike and become a podium athlete on the British Cycling pathway.
JESSICA JUDD (1500m runner)
I want to keep on top of core work and stretch everyday. Sometimes I'm tired and forget but I want to improve my flexibility!
I also want to continue to be a pescatarian and not drink fizzy drinks!
HOLLY BRADSHAW (pole vaulter)
My plan is to stay healthy the whole year. I say this every year but 2017 is going to be my year!
I also intend to enjoy every single minute of another year, making the most of every second with my friends and family. 
JACK BATESON (boxer)
In the ring, I want to win. Plus I want to get myself to Elland Road football ground more often and support Leeds as they fight their way back up to the Premier League.
---
WHAT'S COMING UP FOR OUR SCHOLARS....
FEB 3- 5, 2017: Elise Christie, World Cup short track speed skating in Dresden, Germany
FEB 10-12: Elise Christie, World Cup short track speed skating in Minsk, Belarus