Elite League Speedway: Poole Pirates sign Thomas H Jonasson and Andrei Lebedev
Poole have confirmed the signings of club asset Thomas H Jonasson and Latvian teenager Andrej Lebedev.
Last Updated: 18/05/13 10:16am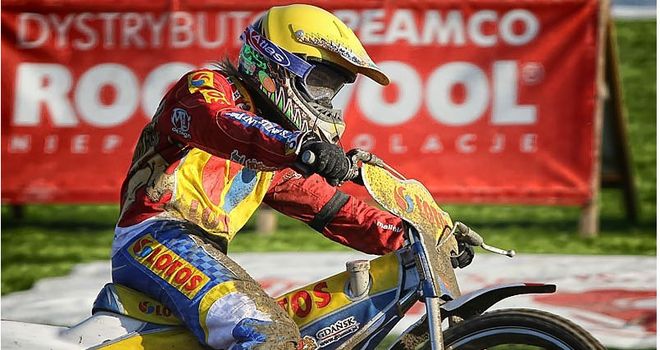 The Pirates have endured an awful start to the season, with only three wins in nine Elite League meetings, and they also lost star rider Darcy Ward to injury.
Joining Ward on the sidelines are Dawid Stachyra and Kyle Howarth, and Poole will go into Wednesday's clash with the Lakeside with a much different line-up, having signed Przemyslaw Pawlick earlier in the week.
Promoter Matt Ford said: "We have to kick start our season quickly and I believe these changes have to be made if we are to get any momentum for a play-off push.
"To break the news to both Dawid and Kyle was not something I particularly enjoyed doing.
"To tell riders who have done nothing wrong that there is no team place for them is a heart-rending task and I would like to go on record and praise them both for what they have done for Poole this season.
"Telling them of our decision was one of the toughest decisions I have had to make since taking over the club 14 years ago.
"Dawid has been the only rider to score a maximum for us this season and he was battling hard on Wednesday night and played an important role in securing that first away win of the season at King's Lynn.
"Kyle is a rider I have long admired and I firmly believe can make big strides in the sport. He fights for every point going and is never beaten. Unfortunately for both of them they have fallen victim to the numbers game.
"I would not hesitate in bringing either rider back in a month or two if the opportunity should arise but I felt that the side needed to have a greater balance to it and with Shamek (Przemyslaw Pawlicki) and THJ slotting in we certainly have a pair of riders who can score big points to support Chris (Holder) and Magic (Maciej Janowski).
"I have had good reports about Andrej and he is ready to break onto the British scene and I am hoping we can see a new star born here at Poole.
"Without a doubt these are bold moves and as I said previously very difficult ones to make, but I am hoping that we can really turn our season round now, build on Wednesday's win and start pushing hard for those play-offs."