Tai Woffinden to let fractured collarbone heal without surgery
Tai Woffinden has scrapped plans to have surgery to correct his fractured collarbone.
Last Updated: 23/09/13 3:57pm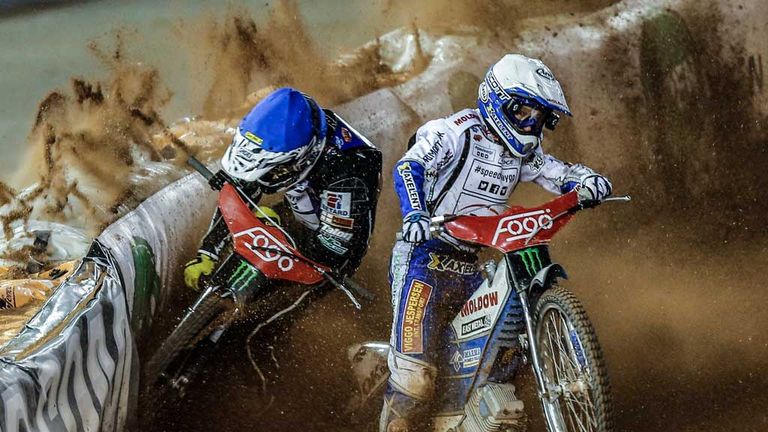 Woffinden crashed on Saturday in the Rockklassiker Scandinavian FIM Grand Prix in Stockholm and suffered a repeat of the injury he sustained riding in Cardiff in June.
He battled through the pain to claim seven points and leave himself needing six more in the final round in Torun on Saturday week to be crowned champion.
There had been talk of surgery to get him back to fitness in time, but Woffinden confirmed on Monday morning he would not be going under the knife and instead let the injury heal as it is.
"I've been to hospital and seen the X-ray. Basically, I have fractured the collarbone and bent the plate that was already in there from the injury in June," Woffinden said.
"It's uncomfortable, of course, but the advice which I am happy to take on board is that the metalwork is still keeping the collarbone in place and there is no point in having surgery to take it all out and put a new plate in.
"I am better off resting for the next couple of weeks and allowing the injury to settle down. There is no reason why I can't let it heal with a bent plate because the collarbone is still together.
"So I will rest, then go to Torun and do my very best. It's the same as June, I know how to manage it and I will have to go through it all again in Poland as I did in June.
"I will then go and see my doctor again, book another appointment to take a look and decide what course of action to take immediately after Torun."