Emil Sayfutdinov says money was the reason for him pulling out of Grand Prix
Emil Sayfutdinov has stated that financial issues are the reasons for him not competing in the 2014 Grand Prix series.
Last Updated: 05/03/14 3:24pm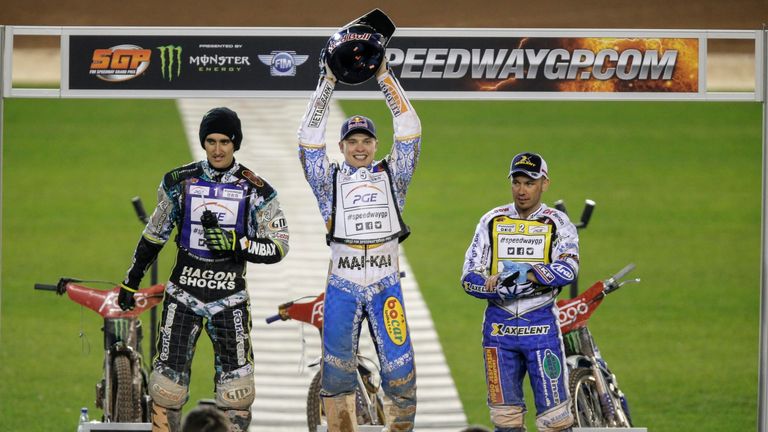 The FIM and Speedway Grand Prix organisers BSI announced earlier this week that the Russian star would not be competing, due to the fact he had not fully recovered from injuries picked up midway through last season.
However, the 24-year-old - who ran Britain's Tai Woffinden close in the world title race before his injury in 2013 - has admitted that it is money rather than his fitness that is his main issue.
Sayfutdinov posted a statement on his official Facebook page - where there is also video of him in action from this week, looking fully fit - confirming his reasons for withdrawing.
Because of payment disputes with his 2013 Polish club Czestochowa, and issues with his sponsors in Russia - Sayfutdinov says he cannot compete in the Grand Prix, but insists he still dreams of becoming World Champion.
His statement read: "I regret to inform fans that I will not be starting in the Grand Prix in 2014. My decision was taken because of huge financial problems, lack of more support from Russian sponsors, a lack of contract in the Russian league and also a lack of interest from the Russian federation.
"Unfortunately I am still in many debts after last season. Having in my mind not fixed financial issues here in Poland, I am not able to prepare correctly for the start of the GP and compete at a satisfactory level.
"Many bad things have happened lately around me that have influenced my preparations for the individual world championship. At this moment of my career I need a break to re-build everything, so I can come back on the right ways.
"I want to add that I don't hold any grudge against anybody regarding my decision which I had to take. Sometimes you have to take one step back to take two forward.
"I have been waiting so long to make the final decision as I believed most of issues would end differently. I would like to thank BSI and FIM for not to holding me responsible.
"I have started in the Grand Prix for 5 years. I want to thank everyone for their support so far.
"The title of individual world champion is still my big dream but I am not able to compete this year. I am not saying goodbye but see you later."