Elite League: Darcy Ward hoping to return for Poole Pirates against Coventry Bees
Darcy Ward is hoping to feature for Poole Pirates in the Elite League on Wednesday as he bids to improve his sharpness.
Last Updated: 20/05/14 10:16am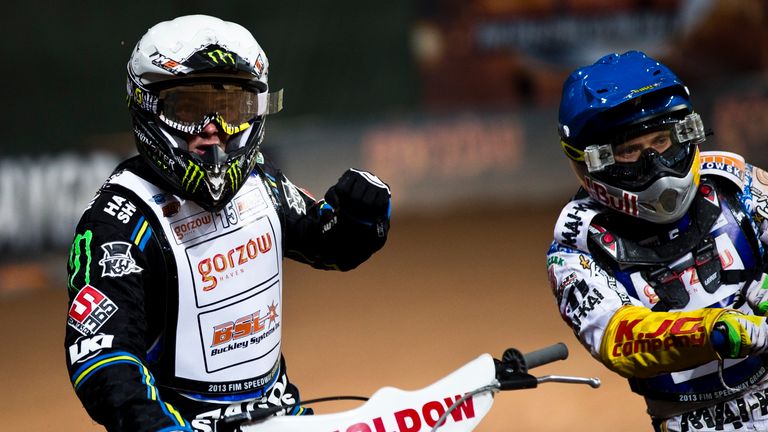 The Australian ace ruptured his anterior cruciate ligament in the New Zealand GP on April 5 and is yet to feature for the Pirates in the Elite League in 2014.
He did not ride for nearly a fortnight prior to Saturday's Finnish GP where he missed out on the semis on countback - the first time he had failed to reach the last eight of a GP after completing five heat races.
He is now looking to return to action in the British, Swedish and Polish leagues this week in a bid to improve his sharpness ahead of the Czech SGP in Prague on May 31.
Ward told speedwaygp.com: "I'm not as sharp as everyone who has been racing consistently every day and every week.
More rides
"I need more rides now and I also need to focus on trying to build the knee. I can't forget about that.
"I'm a bit undecided about what I'm doing with the leagues, but I think I'll be back at Poole on Wednesday and maybe I'll do this Tuesday for Piraterna, I'm not sure."
Ward admits he is still 'a bit wary' following his injury but he hopes regular riding will help.
"It's not so much pain now. It's just a little uncomfortable. I'm still riding a little bit wary of it. Once I start riding a bit more and getting a bit more confident with it all, it should fall into place," he said.
Poole team boss Neil Middleditch is also hopeful Ward will feature in Wednesday's home clash with Coventry.
"I'm not sure what his plans are at the moment because it's all up in the air, but I'd like to think he will ride on Wednesday," he told the Bournemouth Daily Echo.