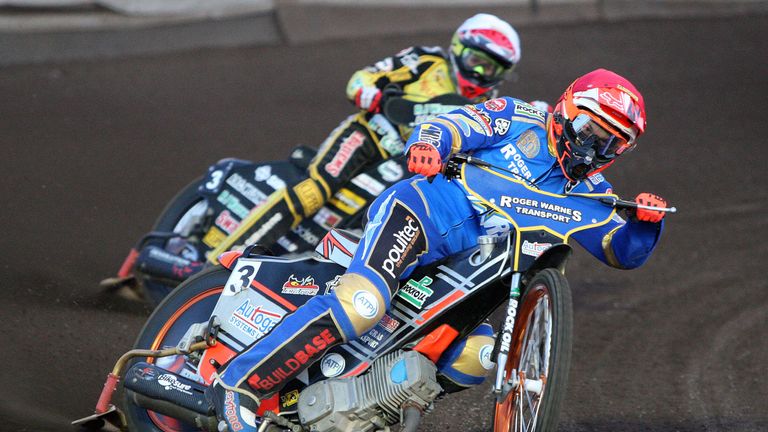 Kings Lynn Stars rider Rory Schlein, a popular figure in British speedway, talked to Sky Sports about his big crash in Poland that has left his career in the sport in doubt...
On May 24 Rory Schlein was at the tapes for Heat 1 of a Polish league match for his club Orzel Lodz against Lokomotiv Daugavpils. Such is the brutal nature of the sport that Schlein suffered a serious crash signalling an end to his season. The Australian recalls what happened.
"It was the first race of the day, Freddie Lindgren made a really good start off gate four, I was off gate 1," he told Sky Sports. "I got round the first couple of corners and wasn't doing anything drastic, but as we entered turn three, I was hit from behind from my team-mate which steered me into the fence.
"Your instincts take over and I tried to get off, but the bike quickened and went flying into the fence. Unfortunately as it hit the fence it moved the air fence up and obviously as I was coming in behind the bike, I hit the solid fence.
"That's just speedway I guess. My team-mate didn't really help, he didn't really need to do what he did coming in hot, but that's how it is."
The Darwin born racer shattered his L5 of his spine and broke his L2 vertebrae with fragments shooting into his lung and kidney. There was some luck for the 30-year-old, if you can call anything lucky in such a scenario, with the top back specialist in Poland answering the call to perform the operation.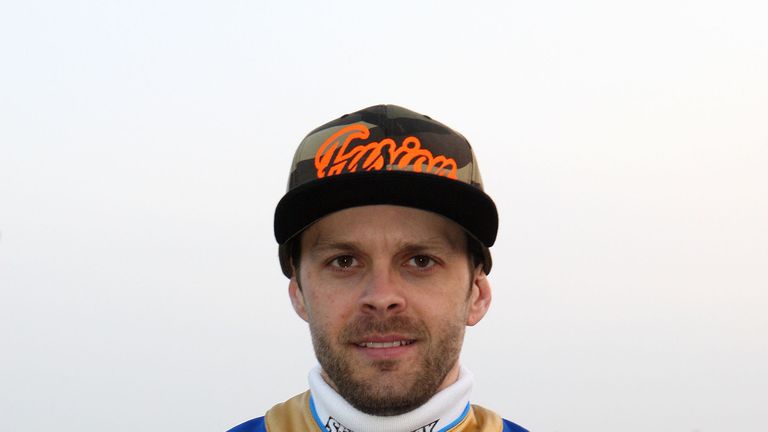 "The best spinal guru in Poland was in town, he wasn't on call at the time but my club rang him and asked him to come down and help me out. I went straight in for a CT scan.
"I wish I was knocked out because I've never experienced pain like that. There's times where you break a leg or collarbone, but this was my whole body in pain. You couldn't roll into a position where you could cope with it and losing feeling in my legs was even more upsetting."
The Kings Lynn Star has been making remarkable progress since the incident and is up and walking but knows it is a long road ahead.
"So far it's good, I targeted being able to get down and enjoy Cardiff (British Grand Prix), which I did, so I'm well ahead of my target. As much as we are making fantastic progress though, I need to be prepared to hit some stumbling blocks which I've been advised I will.
"It's now getting to the point where it's time to get the movement back, which is harder than the healing process. Hopefully as time goes it will get easier, but we've got to get through the worst and rebuild my back muscles, trying to get the range of movement back and sort out the nerve damage."
A long road ahead
Doctors have given Schlein a six-eight month timescale for a full recovery, but the former Coventry Bee is not looking too far forward and instead taking things one step at a time.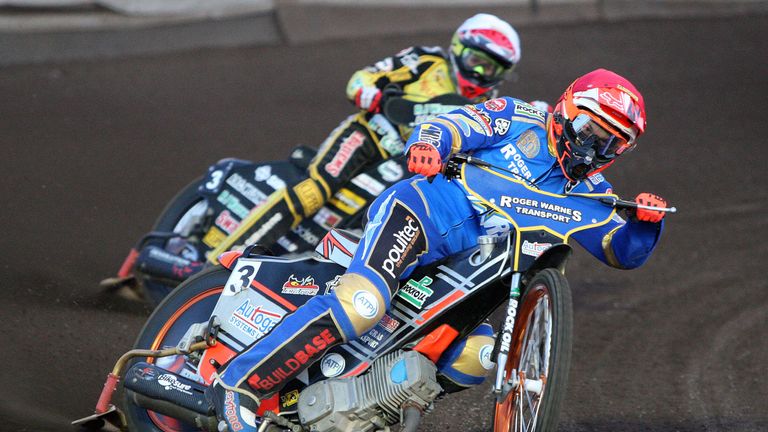 "I've always been a quick healer but I've never had such a bad injury, I've had injuries before but this is the first operation in my whole career and the worst one you could have.
"I want to be back in the gym well before then trying to get back to normality, where I can get out on the push bike or play 5-a-side.
"These are the things I want to do first, then I'll decide whether I'm fit enough to throw my leg over a bike again. Then it's fighting the demons in my head which all speedway riders do after a nasty injury."
The two-time Elite League Riders Champion has been a regular in the British speedway for the past 15 years and admits he has been overwhelmed with the support he has received since the crash.
"The speedway family is unbelievable. I know all sporting crowds are very supportive of their athletes and I may sound biased, but the speedway community is so good.
"It's the same on social media where I've had nothing but cool remarks and messages, even other riders like John McGuinness and football players like Ryan Bennett have wished me a speedy recovery. It's a great feeling to know that you are respected outside your sporting code."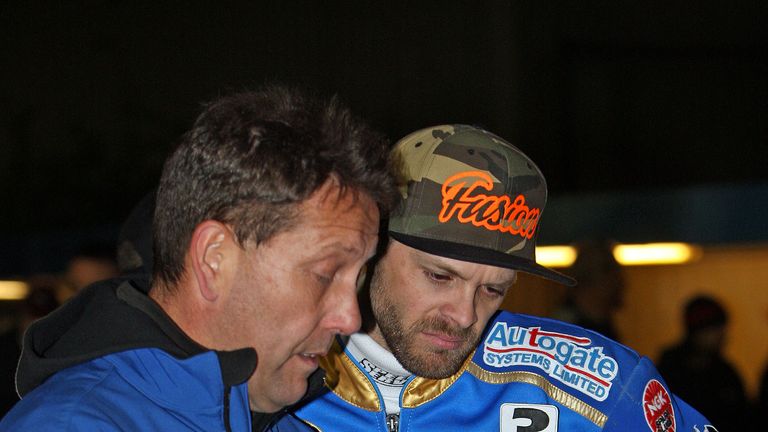 Injuries do not just affect their sporting careers in speedway, with riders earning their living day by day racing around Europe, so a long-term absence means a serious blow to their financial situations. 
"I wish we were like footballers, as we usually get an injury and are back riding again soon after, they only have to break a toe nail and they're out for five weeks!" Schlein joked. "It's frustrating but it's been part of speedway from day dot.
"I can't thank my clubs enough, Kings Lynn, Lodz, my Swedish club, they've all done a collection for me, every little helps."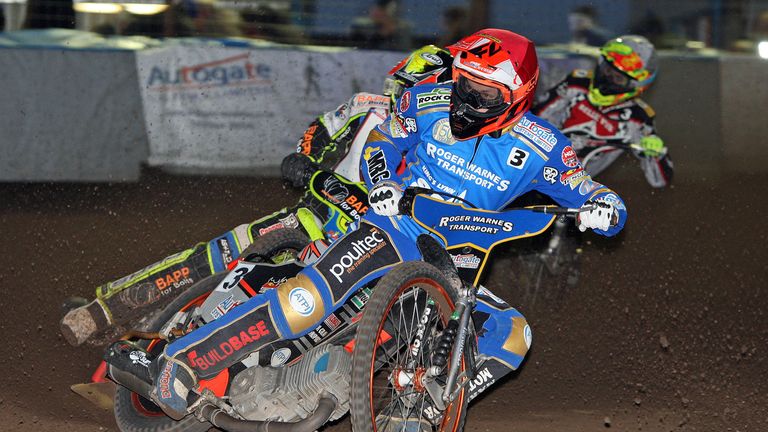 No need for change
Despite his horrific injury, Schlein does not want to see the sport lose some of its unique raw appeal in order to introduce new safety methods.
"I'm the type of rider where I don't want to make it like Formula 1, which I look at now and feel it's like billboard racing, the fear factor has gone out of it. You look at Motocross, Moto GP, Speedway, this is proper racing, raw stuff.
"I want us to keep it (speedway) raw, with that unbelievable intensity, skill and fear. The talent of guys who ride a bike with no brakes at 80mph and there's no other sport in the world that comes close to that."
In 2014 the Kings Lynn Stars dominated the Elite League only for injuries to hit hard and ultimately hamper their chances of winning the play-offs, but the 2007 Elite League winner is hoping to avoid a repeat this time around.
"I'm hoping it's going to be the reverse, get the injuries out the way early which we have, with Kenneth (Bjerre) and myself. Last year we lost so many riders within a week, we lost three in a week plus had Kenneth and Nicklas (Porsing) were riding injured; it wasn't to be.
"As a team we will only get better and I'm hoping we can go into the play-offs in form; not be in form all year then get some injuries. A lot of people always say it; the team that goes into the play-offs on a roll normally comes out on top."
Whether Schlein is to make a return to speedway is up in the air at this moment in time, but the ever popular Aussie racer will not be short of support in his long road to recovery. Let's hope British fans will see him in action again next season.