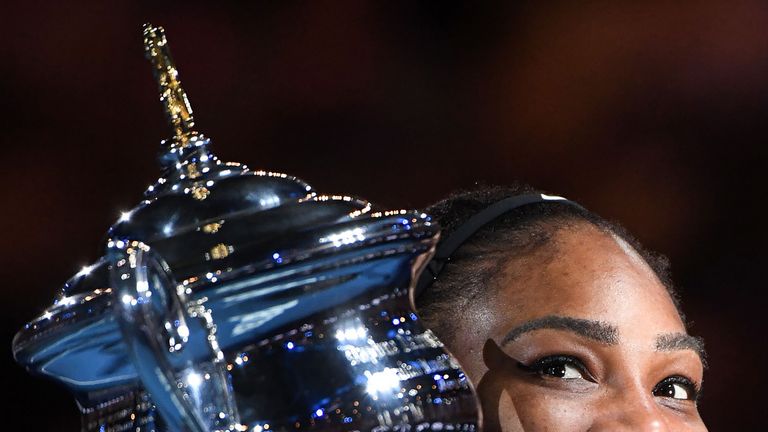 World No 2 tennis player Serena Williams will have a baby in the autumn, her representative has confirmed.
The 35-year-old, who has 23 Grand Slam titles to her name, posted a picture of herself on social media app Snapchat on Wednesday showing a prominent bump with the message "20 weeks". She deleted this later in the day.
Williams clinched the record for Open-era major titles, nearly 18 years after winning her first at the 1999 US Open, when she claimed the Australian Open with victory over sister Venus in January.
The seven-time Wimbledon champion now looks set for a spell out of tennis which will mean missing the three Grand Slams - the French Open, Wimbledon and US Open.
Williams, who announced her engagement to Reddit co-founder Alexis Ohanian in December, has not played on tour since winning in Melbourne as she pulled out of high-profile tournaments in Indian Wells and Miami, blaming a knee injury.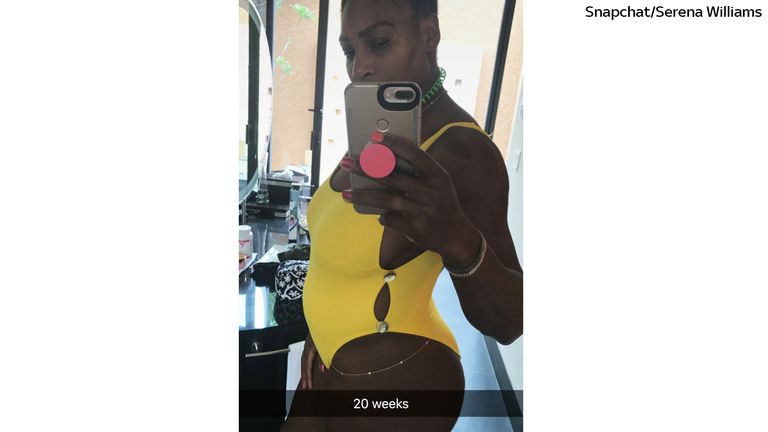 It caps an emotional few days for the American who will return to the top of the world rankings next week. She will also be eligible to retain that No 1 status under the WTA special ranking rule if she plays her first tournament within 12 months of giving birth.
Confirming the pregnancy several hours after Williams' Snapchat picture went viral, her spokesperson said: "I'm happy to confirm Serena is expecting a baby this Fall."
Other well-wishers soon followed with compatriot Andy Roddick tweeting: "There's going to be a baby GOAT (greatest of all time). We are so happy and we know @serenawilliams will be a great mother."
Chris Evert added on Twitter: "A baby and a wedding? A VERY special year ahead for @serenawilliams So happy for her new journey..."
US Open Tennis expressed their support by saying: "Serena Williams will have a new pride and joy to hug and call her own soon! Congratulations on the exciting baby announcement!"
By aiming to return to the game, Williams will follow in the footsteps of Victoria Azarenka, who is close to heading back on tour after the birth of her first child Leo in December.
The former world No 1 is pencilled in to make her comeback at the Bank of the West Classic in Stanford at the end of July, while Kim Clijsters also returned to the top of the game, winning the US Open in 2009 18 months after giving birth to her daughter.