Victoria Azarenka relishing future 'battle of mums' with Serena Williams
By Reuters
Last Updated: 20/06/17 3:18pm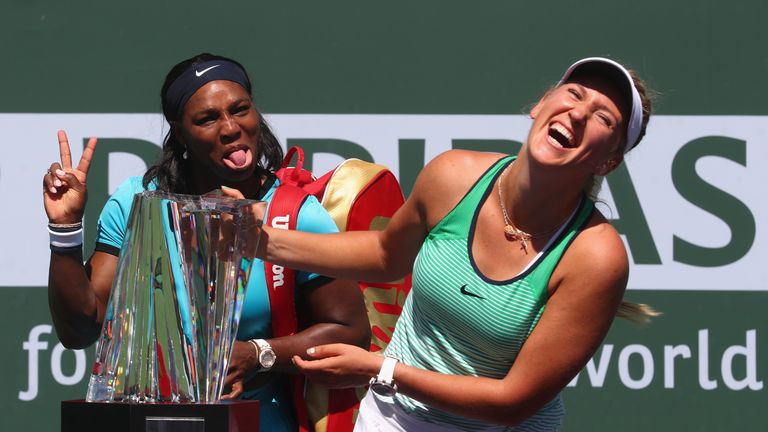 Victoria Azarenka cannot wait to renew her rivalry with close friend Serena Williams in what could shape up to become a future battle of the tennis mums.
For a change, Azarenka, who has four wins and 17 defeats against Williams, is a step ahead of the American having given birth to son Leo in December - a day, she says, represented a "180 degree" turn in her life.
While the former world No 1 and twice Australian Open champion resumes her career this week in Mallorca, Williams's baby is due in September with the American to return next year.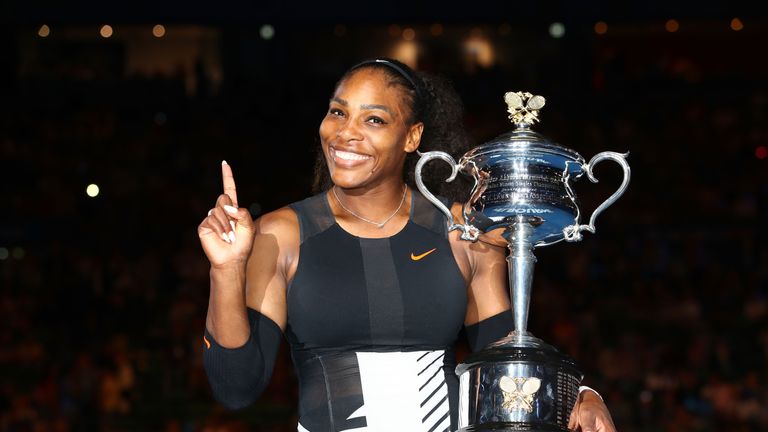 "I've been friends off the court with Serena for a long time and I'm very happy for her," Azarenka told Reuters as she prepared for her comeback on the Mallorcan grasscourts.
"First of all I was so happy when she said she was pregnant but when I first heard I thought, 'Oh my God, I'll never have the chance to play against her again.' I was a little sad.
"But it's incredible that she's coming back and I know that hopefully we'll face each other more times."
Azarenka, who is back on a protected ranking, believes the enforced 12-month break can help her become an even better player than before and maybe emulate Kim Clijsters, who returned after starting a family to win three of her four major titles.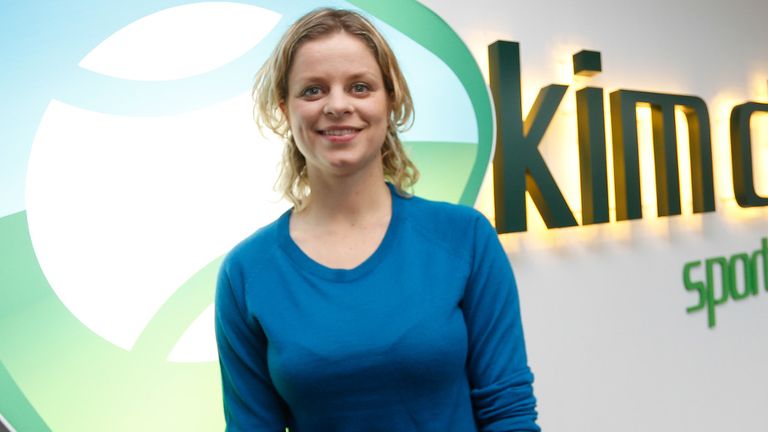 "I'm managing my time better now," she said. "I get better quality time now. When it comes to practice I used to get there and talk and laugh, and waste some time.
"Now I'm just there for one reason. I'm there, then I'm gone. I have a limited time and I need to make the best of it. You have a short time to have your priorities straight, to give it all for the sport you love, but it doesn't end here.
"Tennis is not forever."
For those on the move, we will have Queen's Club, Halle and Wimbledon covered via our website skysports.com/tennis, our app for mobile devices and iPad, or follow our Twitter account @SkySportsTennis to join in the conversation. Who will win the The All England Club women's title this summer? Have your say...
Sky customers can now upgrade to Sky Sports for an unmissable summer of sport. Upgrade now!