Memorable Wimbledon moments: From Andy Murray's hip to Gilles Muller's epic win over Rafael Nadal
By Sky Sports Tennis
Last Updated: 16/07/17 6:38pm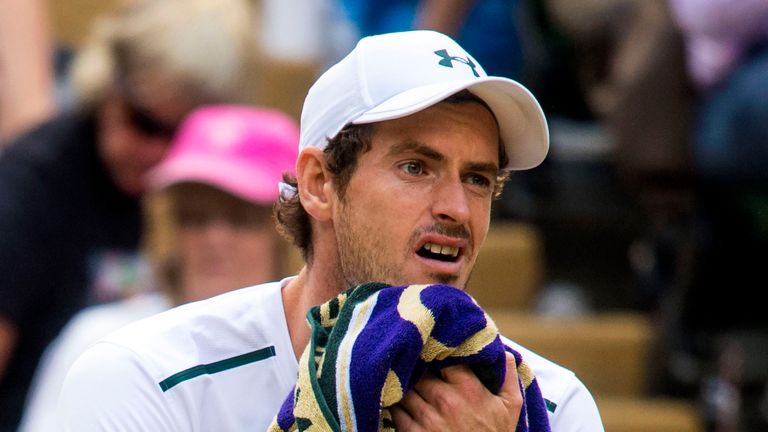 There were upsets, injuries, British success, and a record-breaking eighth title for Roger Federer. With Wimbledon 2017 in the bag, we look back at some of the memorable moments…
Federer's eighth
The final itself was not much of a contest, with Marin Cilic seemingly hampered by an injury that had him in tears at the end of the first set. However, that does not make Federer's record-breaking Wimbledon win any less remarkable.
After losing in the semi-finals last year and taking six months off, there were doubts if he would return to the top of the game again. But not only did he win Wimbledon for an eighth time, but he did so without dropping a set, becoming the first man to do so since Bjorn Borg in 1976.
He has now won 19 Grand Slams and has moved up to No 3 in the world. With no points to defend for the rest of the season, a return to the top of the rankings by the end of the year seems more than possible.
Andy Murray's hip
From Uri Geller urging newspaper readers to send positive energy by touching a picture of Murray, through to the moment the joint pain finally proved the world No 1's undoing in the quarter-finals, this was the soap opera of the championships.
His every wince was analysed, and while Murray was adamant he was fit to play seven matches, it turned out that four and a half was his limit. It was painful to watch Murray being swatted out of the tournament in five sets by Sam Querrey.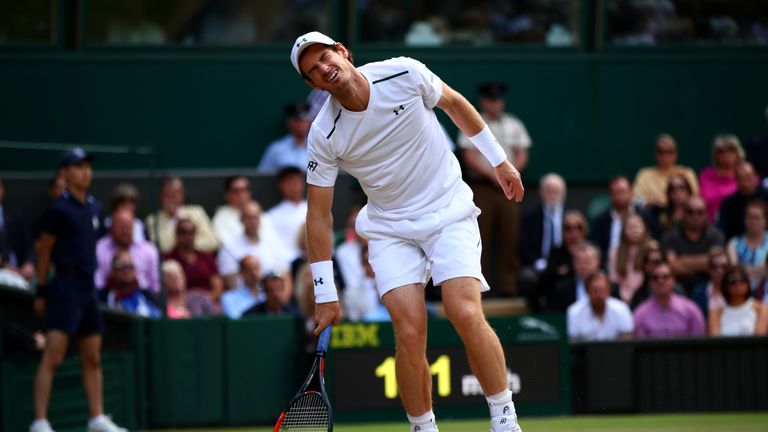 "I gave everything I had," he said afterwards. "I'm proud about that but it's obviously disappointing to lose at Wimbledon. I knew I wasn't going to do any major damage by playing, so I obviously wanted to try, if possible, to find a way at the end."
Now we have a new saga, of whether he will be fit for the US Open.
Konta reaches semis
British No 1 Johanna Konta began the tournament with expectations far outweighing her previous record at Wimbledon, which consisted of only one win. But she coped with the occasion superbly and played tremendous tennis.
Konta was involved in two of the best matches of the tournament, surviving a clash of great tension against Donna Vekic in the second round and then out-hitting second seed Simona Halep in the quarter-finals.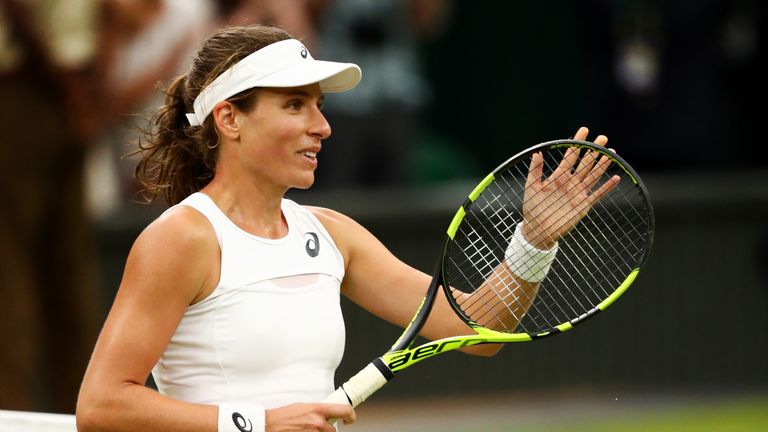 She was eventually beaten in straight sets in the semis by Venus Williams, but said she hopes to learn from the experience.
"I definitely do want to keep pushing myself to be the best that I can be," she said. "This was my second Grand Slam semi-final. It was her 202nd, I bet. So she definitely came into the match with a lot more experience than I did."
Magic Muguruza
Garbine Muguruza's talent has never been in doubt, but a difficult year since winning her maiden Grand Slam title at the French Open saw her arrive at Wimbledon under the radar, especially after losing 6-1 6-0 in her opening match at Eastbourne beforehand.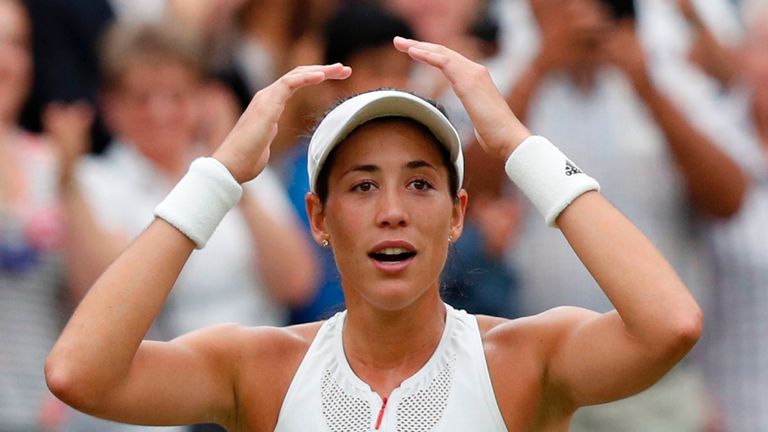 A fortnight later Muguruza is the champion and right back at the top of the new generation. Her performance in the final against Venus Williams was terrific but, lifting the trophy aside, the standout moment of Muguruza's tournament was her brilliant fourth-round win over Angelique Kerber.
Djokovic done for the year?
After winning in Eastbourne, there were expectations that Djokovic could challenge for a fourth Wimbledon title, despite a largely disappointing year. He eased into the last 16 without dropping a set, but then saw his match against Adrian Mannarino pushed back overnight after Muller's late finish against Nadal.
It was a decision Djokovic did not agree with. "I obviously was not happy not to play [on Monday] night. I wanted to play. We could have played. And we were kept for two and a half hours in the dark without knowing what we were going to do. So, you know, you were on your toes, warming up cooling down. Really the referees office was completely indecisive."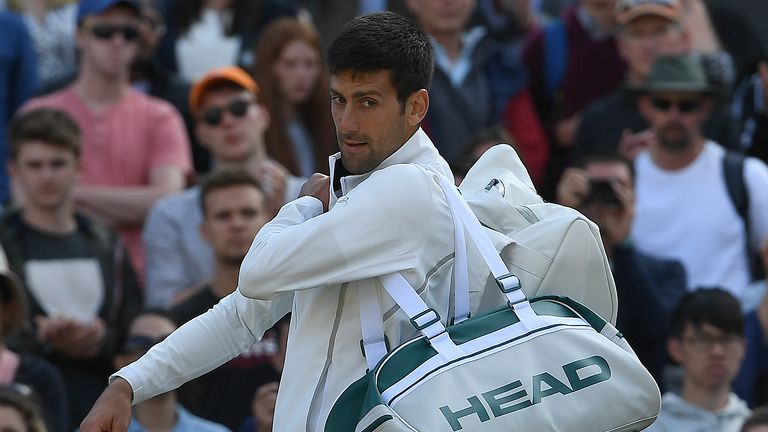 Although he eased past Mannarino, he retired from his quarter-final against Tomas Berdych the following day trailing 7-6 2-0, citing an elbow injury. He said afterwards that it has been "bothering" him for a "year and a half" and may now look to take a break.
"I will have to take some time and see what needs to be done. I guess a break is something I will have to consider right now. As long as it kind of comes and goes, it's fine, but obviously, adding up, maybe it worked for seven, eight, 10 months, but now the next seven months is not working that great."
Muller's delight
Rafael Nadal was fancied by many to add the Wimbledon title to his 10th French Open triumph, and he played some dazzling tennis through the opening three rounds. The first set of his third-round match against Karen Khachanov was a 22-minute brutal assault masquerading as tennis.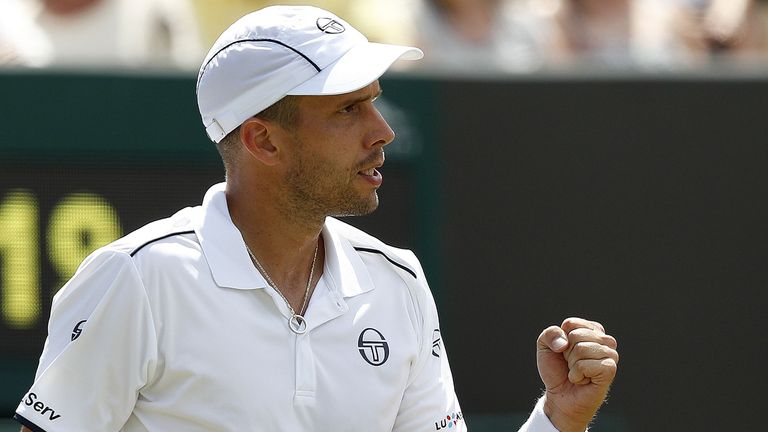 But then he came across a grass-court natural in Gilles Muller, a veteran left-handed Luxembourger who had beaten a ghost of Nadal's Wimbledon past, Lukas Rosol, earlier in the tournament. And Muller refused to bow to Nadal, even as his early two-set lead was whittled away. It came down to a titanic decider, and Muller brilliantly came through 15-13, after a clash lasting 12 minutes short of five hours.
We will have the Masters 1000 series in Montreal and Cincinnati covered via our website skysports.com/tennis and you will also be able to catch all the action on Sky Sports.
On the move? Head to our app for mobile devices and iPad, or follow our Twitter account @SkySportsTennis to join in the conversation. Who will win the US Open titles this year? Have your say...
Sky customers can now upgrade to Sky Sports for an unmissable summer of sport. Upgrade now