Marin Cilic reveals blister caused tears in Wimbledon final loss to Roger Federer
By Sky Sports Tennis
Last Updated: 16/07/17 8:01pm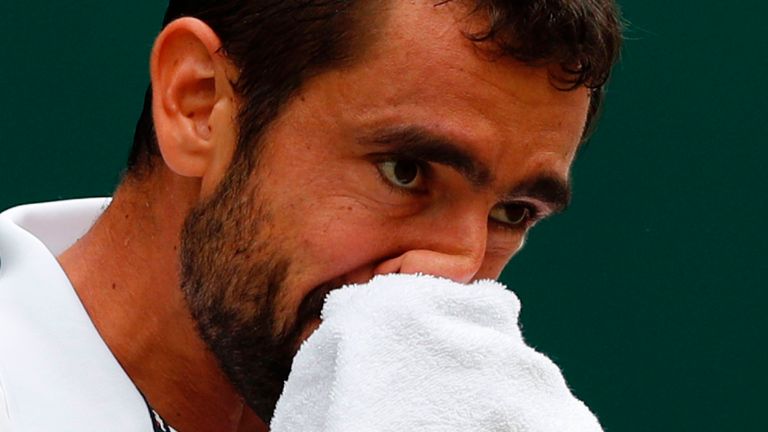 Marin Cilic said a painful blister on his left foot contributed to his Wimbledon tears as he was beaten in the final by Roger Federer on Sunday.
The seventh seed could not hold back his emotions during the match and broke down in tears during the second set.
He received a medical timeout at the end of the set and was beaten 6-3 6-1 6-4 in one hour and 41 minutes in his first Wimbledon final.
"It was definitely one of the unfortunate days for me for this to happen. I had a really bad blister and fluid came down into the callus," said the 28-year-old.
"It was tough emotionally because I know how much went into the preparation in the past few months.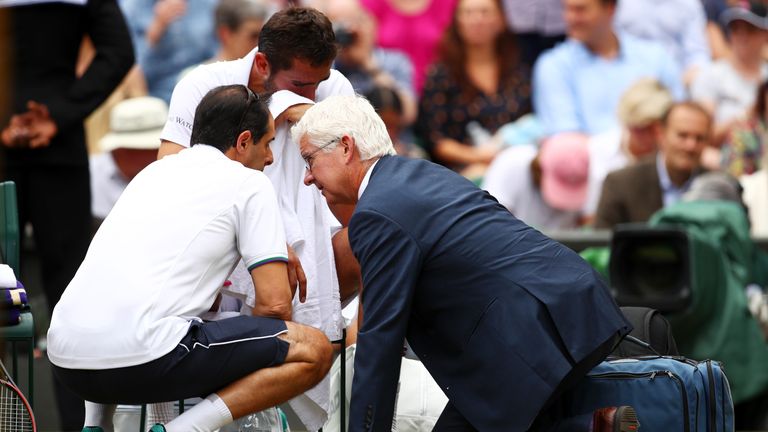 "It was really bad luck but I wanted to give my best and try as much as I could. But it was tough when you are in that situation because you know there is not much chance to win."
Cilic explained that his tears at 3-0 down in the second set were more a result of his disappointment at not being able to perform at his best rather than a legacy of the pain.
"It was just a feeling that I knew that I cannot give my best on the court, that I cannot give my best game and my best tennis, especially at this stage of my career, at such a big match," he said.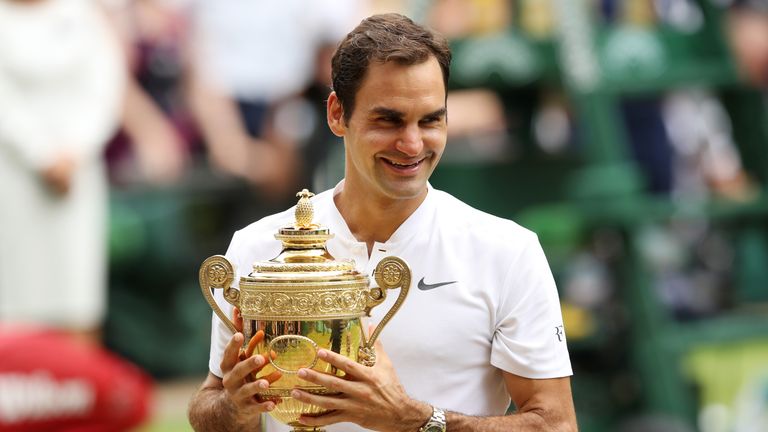 "It was very, very difficult to deal with it. That was the only thing. But otherwise it didn't hurt so much that it was putting me in tears. It was just that feeling that I wasn't able to give the best."
He added: "For me it was actually very difficult to focus on the match, as well, as my mind was all the time blocked with the pain. It was tough for me to focus on the tactics, on the things that I needed to do.

"I wasn't serving very good today because of that. Also, I was just not able to set up properly on the balls. It was very, very tough to deal with it."
We will have the Masters 1000 series in Montreal and Cincinnati covered via our website skysports.com/tennis and you will also be able to catch all the action on Sky Sports.
On the move? Head to our app for mobile devices and iPad, or follow our Twitter account @SkySportsTennis to join in the conversation. Who will win the US Open titles this year? Have your say...
Sky customers can now upgrade to Sky Sports for an unmissable summer of sport. Upgrade now