Sky Sports will show the US Open Championship for a further five years as part of a new agreement for live golf that also includes women's, senior and amateur events from the USA.
The new agreement with the USGA provides and expands our exclusively live golf portfolio, with coverage of over 35 championships between 2015 and 2019.
Sky Sports viewers can enjoy an unrivalled schedule that includes The Ryder Cup, the Masters from Augusta, The US PGA Championship, World Golf Championship, PGA Tour and European Tours.
You can look forward to extended coverage, including:
US OPEN CHAMPIONSHIP: Exclusive live coverage of all four days from the US Open between 2015 and 2019. Golf's second major of the year will take place on the iconic courses of Oakmont Country Club in 2016 and Pebble Beach Golf Links in 2019.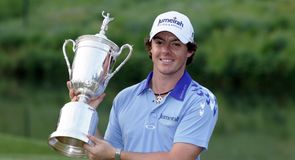 WOMEN'S EVENTS: Sky Sports will show more live women's golf with the Women's US Open and US Women's Amateur Championships, as well as the 2018 Curtis Cup Match between the UK and Ireland and the USA.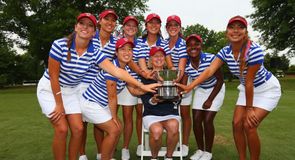 MEN'S EVENTS: Viewers will enjoy action from the US Senior Open and US Amateur Championship for a further five years as well as the 2017 Walker Cup Match from the Los Angeles Country Club.
Success
In recent years British golfers have thrived in majors on US soil with Justin Rose, Rory McIlroy and Graeme McDowell winning three of the last four US Opens.
Announcing the new agreement, Barney Francis, Managing Director of Sky Sports, said: "The US Open has provided some unforgettable moments on Sky Sports and this announcement strengthens our long-term live golf schedule even further.
"Only on Sky Sports can viewers watch European golfers take on the best in the world in the US Open and we're delighted to take our partnership with the USGA into its 26th year."
Mike Davis, executive director of the USGA, said: "Sky has been one of our most important broadcast partners for more than two decades. Sky is the destination for golf in the UK, and we are excited and proud that our championships will continue to have a home on their many platforms."
Sky Sports show golf every week of the year and will schedule coverage from more than 100 tournaments in 2014. Coverage is presented David Livingstone with commentary and analysis from Colin Montgomerie, Paul McGinley, Butch Harmon and Ewen Murray.