Another major championship, another medal for Christine Ohurogu.
The 400m runner continued her knack of finding top form just as the biggest events come around as she took the gold at World Championships in Moscow by the finest of margins.
A trademark late surge saw Ohuruogu emerge victorious in a British record time but only after a photo finish showed her dip towards the line had been enough to see her pip defending champion Amantle Montsho.
After silver at the Olympics in London, it appeared Ohuruogu would have to settle for the same again after looking to have left her final kick too late. Her reaction as she waited for the result suggested she thought as much too. However, Montsho's failure to dip proved costly with the Brit adjudged to have won by four thousandths of a second.
It was the Londoner's second world title propelling her into an elite group of just four British athletes to have achieved the feat after Colin Jackson, Jonathan Edwards and Mo Farah, who also recorded his second world gold in Russia.
It shows her ability to rise to the occasion and perform on the biggest stages in the sport, ensuring that she will now be viewed as one of the country's most successful track and field athletes of all time.
Her displays in Moscow were enough to see her named as one of the Britain's athletes of the year alongside Farah, an accolade she won in consecutive years in 2007 and 2008.
There was also relay success for Ohuruogu in 2013 with gold in the European Indoors with Eilidh Child, Shana Cox and Perri Shakes-Drayton before anchoring the team to bronze at the World Championships as Margaret Adeoye replaced the injured Shakes-Drayton.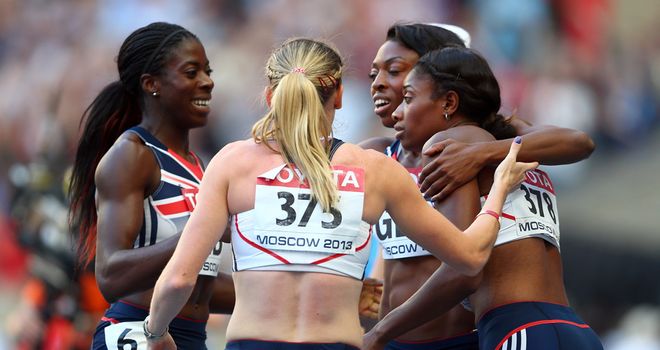 Those medals, added to the undoubted highlight of the individual goal medal in Moscow, have seen Ohuruogu given the chance for one final title for the year - the Sportswoman of the Year. The 29-year-old is part of a shortlist of six extremely talented athletes and is arguably the most well-known of the nominees.
Two-time winner of the award Sally Gunnell has backed her fellow 400m runner to win the award but admitted that any of the six athletes would be more than worthy winners.
"If I had to pick one I would go for Christine, I mean it is my event and I understand it really!" said Gunnell. "What she's done compared to what other women have done in athletics is quite outstanding."
The success Ohuruogu has had over a number of years now means that she is a role model for many young girls and it is a responsibility that she doesn't take lightly.
The number of girls participating in sport is on the rise again but there is still work to be done to encourage more to take part, according to Ohuruogu.
"The excuses are quite flimsy but they are still preventing girls doing sport so you do have to look into them," she said.
"Us girls did come out on top during the Games, we did really, really well and I think a lot of girls are seeing that. I think what we're trying to say to girls is that whether you want to go professional or not it is still important that you maintain a healthy lifestyle and that you are still active is some kind of sport regardless."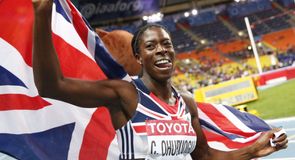 Ohuruogu will hope to continue to set a winning example in 2014 with the European Championships and Commonwealth Games golds sure to be targeted. Rio is still three years away and Ohuruogu will be just 32 in 2016 meaning another shot at a second Olympic gold medal is a very realistic prospect.
Certainly on the evidence of this year she is showing no signs of slowing down.