Jane Dougall looks at the ongoing debate around a Team GB football team at the Olympic Games and the battle facing FA chairman Greg Clarke.
A few years ago I interviewed Scottish footballer Kim Little before she travelled to America to sign for Seattle Reign FC.
The cameraman and I asked if she could look at some memorabilia from her time playing in Britain so we could film it.
I thought she'd pull out Arsenal medals and possibly Scotland caps, but first out from her loft was Little's GB kit from London 2012.
Little told me that one of the best experiences of her life was playing in front of more than 70,000 fans when Team GB beat Brazil at Wembley - she said it had given her goosebumps.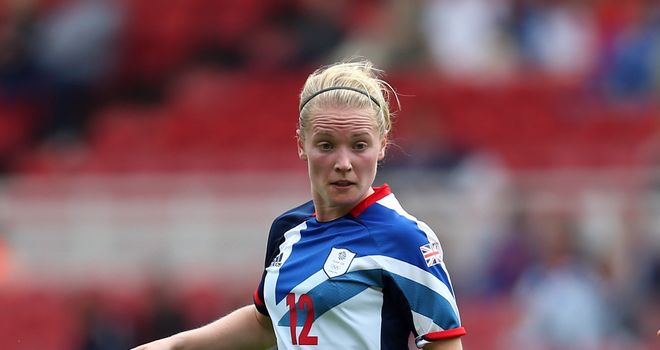 At that point in 2012, women's football was already on the rise in Britain but that televised match was a tipping point, awakening a public interest we hadn't seen before.
However, it became clear that Team GB for women's football was a one off for the home nations. In the lead up to Rio 2016, the FA mooted the idea of entering British teams again, but FIFA stated it would need the backing of all four home nations and Scotland, Wales and Northern Ireland all opposed the idea.
There was disappointment for (some) fans, for the Chef de Mission, but most of all for the players.
It is something that Greg Clarke, the FA chairman has been working to rectify in time for Tokyo 2020, telling Sky Sports News HQ: "I've spent a lot of time trying to build bridges internationally, the home nations are discussing how we could achieve that for the women's game.
"And we have got a follow up meeting to look at the practicalities of making it happen. But I'm hopeful that the four of us together will create a partnership of equals that will allow our women to compete in the Olympics going forward."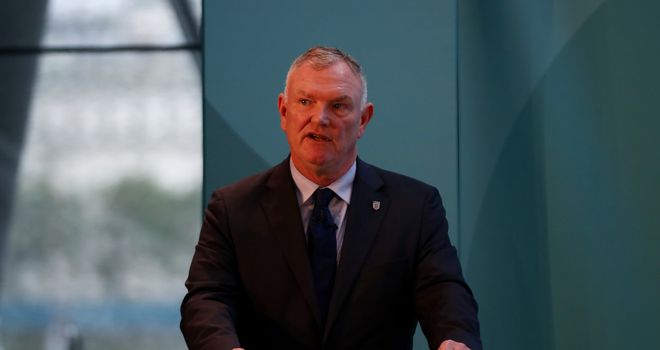 This sounds encouraging, but looking back at discussions which took place before Rio, it's difficult to see how Clarke can change opinions. There were, and still are, fears that playing as Team GB would threaten the home nations separate status in other competitions such as World Cups.
The Scottish Football Association chief executive, Stewart Regan said in 2015 that the SFA didn't believe football should be played under a Great Britain banner.
Despite the success of the London 2012 squad, Regan reiterated that there was never a plan to have a permanent British team and that they had made that clear, as had the Welsh and Northern Irish.
For those who assume the squad would be all English, two names spring immediately to mind.
They are Jane Ross, who plays for Women's Super League1 champions Manchester City and helped them win the double in her debut season with the club, and the aforementioned Little, who has just re-signed for Arsenal after helping Seattle Reign win the 2015 title. In the same year she was second top scorer in America's National Women's Soccer League.
Individuals aside, all four British teams are in a good place at the moment. England have just beaten the USA - the world champions and No 1 FIFA ranked team in the world, at the 'She Believes Cup'.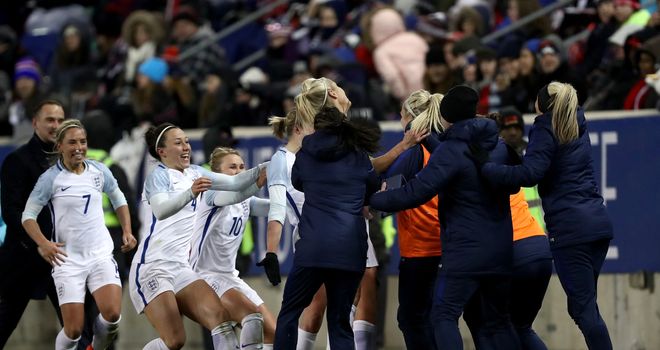 Scotland are going to the Euros this year - the first time they've ever qualified for a major tournament and they are also currently playing in the Cyprus Cup and face Wales in a play-off for fifth place.
Northern Ireland women narrowly missed out on getting to the final of the Istria Cup in Croatia and will this week battle for third place against France B.
To unite the best from those teams would arguably give Team GB a stronger chance at a medal in 2020, but as it stands they won't be playing together.
Since London 2012, we've had an Independence referendum and Brexit. It feels like the word 'separation' as opposed to 'united' is on everyone's lips at the moment.
Clarke has a job on his hands - but he also has time. Time to persuade the governing bodies that uniting for one tournament every four years won't erode away at their individuality and that the players - from all four nations - deserve those goosebumps.