Athletics: Russian athlete Olesya Syreva has been given a two-year ban after failing a drugs test.
European indoor silver medallist Olesya Syreva of Russia has received a two year ban for doping.
Last Updated: 04/02/13 3:32pm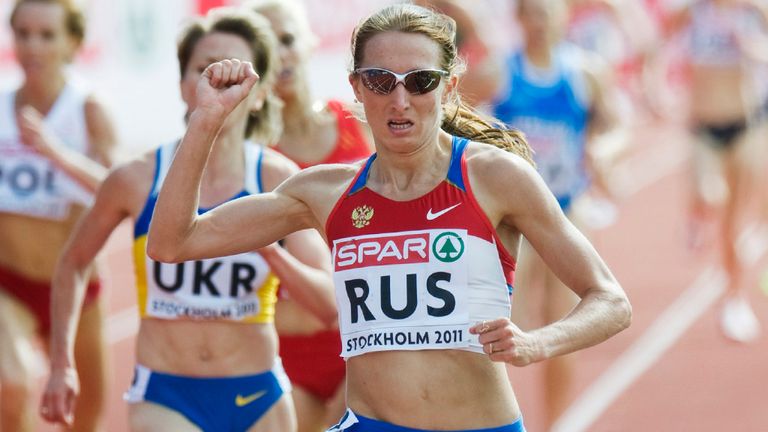 The ban has annulled all of Syreva's results dating back to 3rd March 2011.
The 30-year-old will now lose the 3,000 metres silver medal she won at the European Indoor championships held in Paris.
When tested Syreva showed an abnormal haemoglobin profile in her biological passport, the Russian federation revealed.
A two-year ban for the same offense was also imposed on Russian marathon runner Mikhail Lemaev, who finished 45th at the 2009 world championships in Berlin.
Both of their bans started last Friday.