Athletics: Marlon Devonish is shocked that Tyson Gay failed a drugs test
Marlon Devonish admits he was shocked to hear the news that his friend Tyson Gay had failed a drugs test.
Last Updated: 16/07/13 6:59pm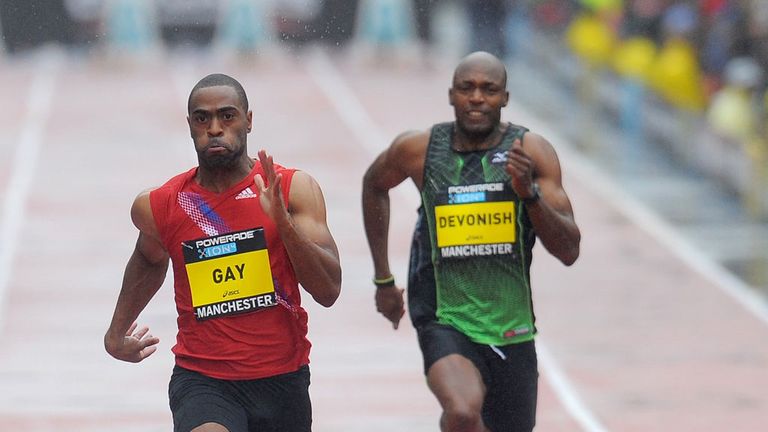 The highly-decorated British sprinter spent two years training with the American and believes he is a man of integrity.
"Completely and utterly shocked," Devonish told Sky Sports. "I know Tyson very well, I trained with him in 2008 and 09. He's nice guy, really humble, I got to know the guy and picked his brain about training and stuff. I'm completely shocked.
"As much as I got to know him, I'm not a fly on the wall. But I know he's a genuine guy and what he has said seems genuine to me. I think he has put his trust in somebody and he's prepared to take it on the chin.
"Having said that, Tyson Gay should know better because of who he is and what he is."
Devonish, part of the relay team that won gold in Athens in 2004, said he was ultra-careful about any new supplemenst that came onto the market.
"I would speak to the UK Athletics doctor before taking any supplements, and I wouldn't touch it until he told me it was completely fine," he added.
"There's no way you would touch anything without going to the UKA doctor. I wouldn't go to a GP because there's scope that they might not be sure and I couldn't live with that.
"We all want to see the best compete and with Gay and Powell not at the World Championships that's not going to happen. It's a massive blow to the sport and hopefully we can get to the bottom of this."