British Paralympic superstart David Weir breaks world wheelchair mile record
British Paralympian superstar David Weir has broken the wheelchair mile world record.
Last Updated: 24/05/14 4:45pm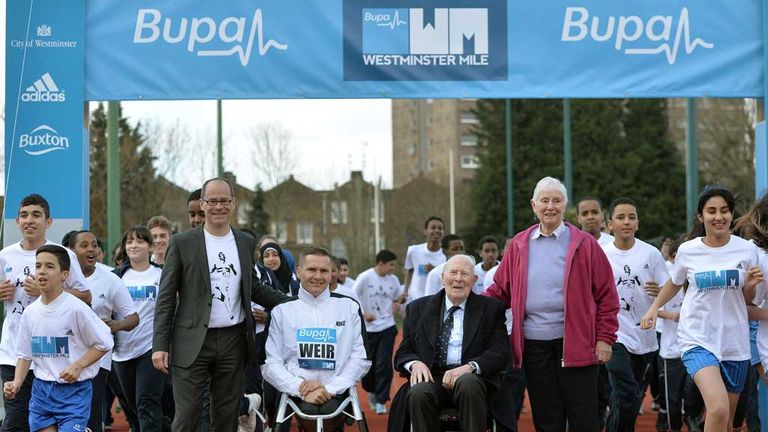 Weir, who won four gold medals at the London Paralympic Games in 2012, claimed victory in 3.07 seconds in the Bupa Westminster Wheelchair Mile on Saturday.
Weir said he gave it his "best shot" after just missing out on becoming the first person ever to complete a mile marathon in less than three minutes and suggested better conditions may have changed the outcome.
"I gave it my best shot and I wasn't too far off," he said. "I was at maximum speed. It's just the speed humps that take the momentum away a little bit.
"I knew I was in good shape because I've done tons and tons of speed work. But it was just a bit tough here on the turns. If it was a straight mile, I would have gone under easily.
"The changeable conditions made it hard too. I didn't know if it was going to rain or not so I was planning for the wet and then it was dry.
"It would have been great to have broken three minutes but I'll be back next year to give it another go."
The event marked the 60th anniversary of Sir Roger Bannister's sub four-minute mile, and the 85-year-old said he hopes Weir can break the record in the near future.
"It was wonderful to see him get so close," he said Sir Roger on presenting Weir with his winner's medal.
"I think he'll do it next year and I hope so. He tells me that he has managed to break three minutes for the mile in Richmond Park but I think that was a downhill course.
"He still has a little bit more to try out before he does it but I think he might do it next year."