Jessica Ennis' coach Toni Minichiello named UK Coach of the Year.
Jessica Ennis' coach Toni Minichiello has been named UK Coach of the Year.
Last Updated: 21/11/12 11:01am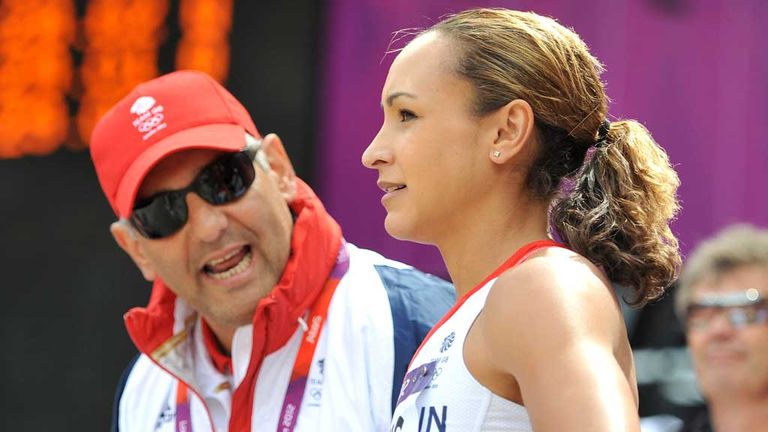 Minichiello has coached the 26-year-old from Sheffield since the age of 13 and his efforts were rewarded with an Olympic heptathlon gold medal at London 2012.
He was previously the national event coach for combined events and changed roles in 2010 to become a UK Athletics Olympic coach, allowing him to focus exclusively on Ennis, who won gold with a British record haul of 6,955 points.
Ennis said: "It's brilliant and so nice that he has been recognised in this way.
"He's been such a fantastic coach for years and years and brought me through from an athlete that knew nothing about athletics or sport to Olympic champion, so it's very well deserved.
"He's a character when he's training. He's obviously a great coach and he's kind of a great teacher."
The accolade of High Performance Coach of the Year was shared among several recipients.
New UK Athletics head coach Peter Eriksson, who was previously head coach for Paralympics GB track and field athletes, and the women's endurance track cycling coach Paul Manning were honoured along with Minichiello, while world No 1 golfer Rory McIlroy's coach Michael Bannon also picked up a gong.
Every coach of a London 2012 gold medallist was rewarded with induction into the Coaching Hall of Fame at the ceremony organised by the national coaching body, SportsCoachUK.