Glasgow meeting given one-off tax break to help attract athletics elite
International athletes competing at the Glasgow Grand Prix in July will be exempt from income tax.
Last Updated: 13/05/14 8:22am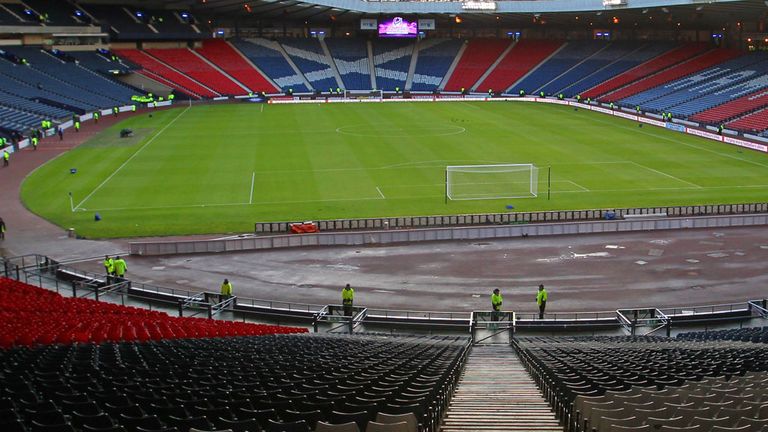 The one-off move, agreed by the government, should help organisers attract top names to the July 11-12 meeting at Hampden Park, which will be part of the Diamond League.
Glasgow has been given the event instead of London to help prepare the city for the Commonwealth Games, which begin two weeks later.
Chancellor of the Exchequer George Osborne said: "I want to do everything to help make this summer a summer of sporting success in Scotland. Not only is the great city of Glasgow hosting the Commonwealth Games, but also the Glasgow Grand Prix as well - and the UK government will do its part to make sure both are great sporting events.
"The tax exemption the Treasury is announcing will extend the cultural and economic contribution that the Games will bring. It will also ensure Scotland continues to attract the highest standard of athletes."
Lord Smith of Kelvin, Chairman of Glasgow 2014, said: "Having this Grand Prix event in Glasgow and Scotland for the first time provides an international showcase for Hampden Park, Scotland's national stadium, our Commonwealth Games venue for Athletics - as well as the great global athletes who will come to compete.
"Glasgow 2014 warmly welcomes this positive contribution from UK government which will play a key role in maximising opportunities to engage the Commonwealth's elite international athletes in what will be an exciting build-up to the Glasgow 2014 Commonwealth Games, the UK's next big sporting event.
"The one-off exemption will apply to all non-UK resident accredited competitors in the event to encourage more world-class international athletes to compete in the event, and has been granted on an exceptional basis."
British Athletics chief executive Niels de Vos welcome the announcement too.
He said: "We are delighted that the national and international importance of the Sainsbury's Glasgow Grand Prix has been recognised and look forward to welcoming the world's best athletes to Hampden Park as part of the IAAF Diamond League.
"No athletes have been confirmed at this stage and we will release names in due course."