NBA: New York Knicks sack head coach Mike Woodson and his entire coaching staff
The New York Knicks have sacked head coach Mike Woodson after failing to reach the NBA play-offs this season.
Last Updated: 21/04/14 4:02pm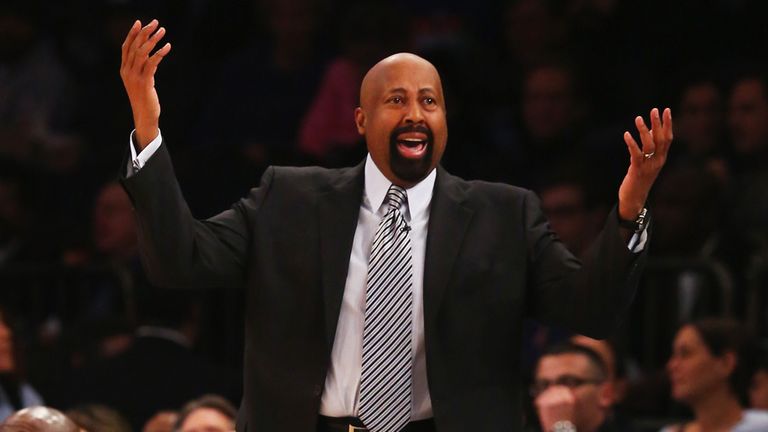 Woodson and his entire coaching staff have been relieved of their duties with immediate effect following a meeting with Knicks president Phil Jackson.
The team started the season with big expectations after Woodson guided them to their first Atlantic Division title in 10 years last term - his second full season at the helm.
But they endured a nine-game losing streak early in the season and were always struggling to get back into the Eastern Conference play-off race.
However, they rallied with an eight-game winning run in March and won 12 out of 15 games to revive their hopes of qualifying for the post-season.
The Knicks won their final four games of the regular season to take the race to the wire, but their final 37-45 record was not quite enough to pip Atlanta to the final play-off berth.
Legendary former coach Jackson, who was appointed as Knicks president in March, issued a statement on Monday confirming that he will now be rebuilding the clubs coaching set-up.
Respect
"I have a tremendous amount of respect for Mike Woodson and his entire staff," Jackson said.
"The coaches and players on this team had an extremely difficult 2013-14 season, and blame should not be put on one individual.
"But the time has come for change throughout the franchise as we start the journey to assess and build this team for next season and beyond.
"Everyone in this franchise owes a great deal of gratitude to what Mike and his staff have done. We wish him the best."