Tavoris Cloud can out-box Adonis Stevenson and take on Tony Bellew next, says Jim Watt
With Tony Bellew next in line, Jim Watt expects Tavoris Cloud to win back a world title this weekend.
Last Updated: 27/09/13 1:52pm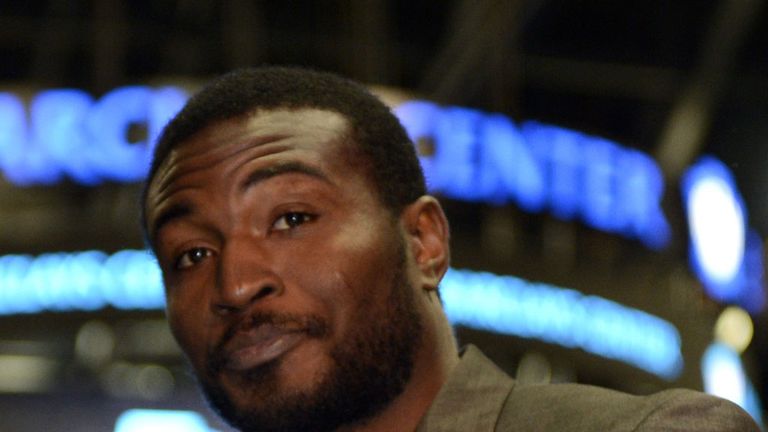 Not only is Adonis Stevenson an explosive puncher and an exciting fighter who is up against a well-known name in Tavoris Cloud, but our own Tony Bellew will be ringside.
He is the mandatory challenger to whoever ends the night with that IBF belt which means he can not only get a good look at who he has to take on, but of course he can also shout his case at the winner.
And I've got to say, the light-heavyweight division has not been the most exciting in the world over the past few years, but now it is really on the up.
Stevenson burst on the scene by flattening Chad Dawson in the first round, then Sergey Kovalev looked the part as he took Nathan Cleverly's WBO title away. There's also the dear old ageing nuisance that is Bernard Hopkins, Jean Pascal and a couple of other names - and all of a sudden the light-heavweight division is full of big fights.
Gameplan
To be honest, the main man is of course Stevenson, the one-punch knockout master and I have to say I can't wait to cover his fight this weekend.
But who do we want to win? Who do we want to see Bellew go up against when he finally gets his chance of winning a world title? Well, dare I say it, I think he might want Stevenson to come through this because he can out-box him.
Bellew can stick to a gameplan - as we saw in his two fights with Isaac Chilemba - and there is every chance he could get through the 12 rounds, avoiding the big shots, then come out on top due to his superior skills and his defence.
He used to be a bit hot-headed at times but with the world title on the line, Tony will do what he can and has to, to lift that world title.
Tavoris Cloud might just be a more difficult opponent because he is a clever fighter. To be honest he doesn't have the greatest style either, which makes him harder to deal with.
He might not have a load of big names on his record because there just hasn't been many in the light-heavyweight division, but other than Hopkins, he has beaten what has been put in front of him.
Respect
Somehow he has found a way to win but although we haven't seen too much of Stevenson, there is one thing we know Cloud is going to have to deal with and that's a big punch!
And don't think Cloud just needs to drag him into the second half of the fight because the wonderfully-nicknamed Superman has stopped people late as well as early. He is dangerous at any time.
So it could be Cloud's awkward style or Stevenson's power that sets up a defence against Bellew.
Stevenson looks to be the favourite and it wouldn't surprise me if he can pick up another impressive KO, but don't forget that Dawson gave him little respect, came out with no defence at all and paid the price.
Well, Cloud will have seen that, will be on his toes from the first bell and if he can avoid those shots, I think he can kid his way to victory on points.
I wouldn't put any money on it but I just think Cloud's style could give Stevenson nightmares.