Nathan Cleverly may struggle with larger opponents, says Jim Watt
Was Nathan Cleverly's move to cruiserweight a wise one? Jim Watt ponders the Welshman's decision.
By Jim Watt
Last Updated: 17/05/14 10:18pm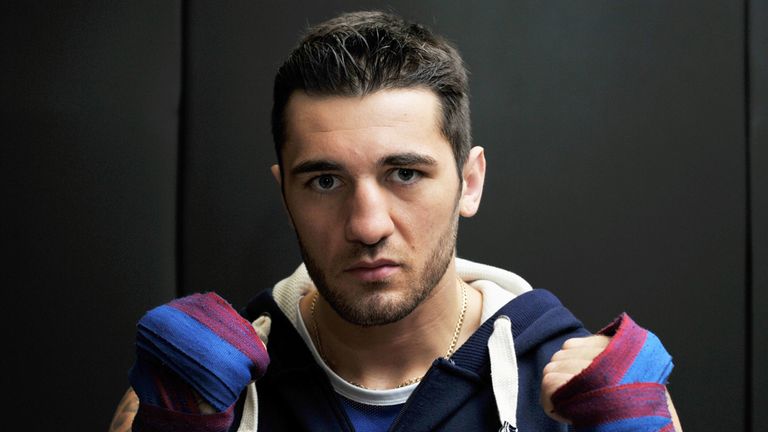 I liked him at light-heavyweight and I always looked upon him as a natural athlete with natural stamina - always in great shape and very sharp.
He didn't set the grass on fire as a world champion but he didn't get a lot of credit, either, because he wasn't facing the elite.
The good news is they've got Sean Corbin, who is 39, lined up for him. Tony Bellew's management did the same with him for his cruiserweight debut, they got him a guy with a name that they expected to beat. Bellew got a good introduction to the cruiserweight division against Valery Brudov and I think Cleverly's going to get the same.
Corbin is experienced but he's not as good as Cleverly. However, we'll see whether Cleverly can mix it physically with these big guys, if he can push them around up close, if he can back them up, can he stand his ground with them?
It's no good using the speed and boxing on the outside - you've got to be able to mix it sooner or later in the division you're competing in.
That's the thing we have to learn about Nathan. Can he cut it at this division or is he just moving up because his career collapsed at light-heavyweight?
Physicality
The first question for me is: is he moving out of the light-heavyweight division to the cruiserweight division because of the weight or is it because there's a couple of guys at light-heavyweight that he doesn't fancy? Namely, Sergey Kovalev and Adonis Stevenson? Both of those men are ferocious punchers.
The next question is: can he mix it at cruiserweight? He was never a huge light-heavyweight and we're talking about a 25 pound increase; it's a huge jump and you're also facing guys who are training down. So when the first bell sounds there could be a huge weight disadvantage.
First of all he has to make sure that physically he can cut it at cruiserweight and he's not just moving out to get away from the light-heavyweight division.
Growing
Cleverly is talking about growing into the division - as if he wants two or three fights before the Bellew rematch. Growing into the division doesn't sound to me like a guy who is struggling badly at the weight below!
I thought he beat Tony Bellew, I thought he won that fight but a rematch would be a huge domestic fight for the future but since then he had a lot of bad luck and his title defences kept collapsing. That's left him without any big names on his record that stand out.
In terms of his boxing skills, I worry that his style seems intent on being exciting to the detriment of taking punches that he didn't have to take. And he's supposed to be the smartest boxer we've got!
You want excitement but he was known to take chances at light-heavyweight - I don't know if you can afford to do that at cruiserweight.
I am expecting Cleverly to come through Corbin and more rounds be better, but I just hope he looks good, looks like he is in the right place now again.
Watch Nathan Cleverly's return to the ring on Fight Night, live on Sky Sports 1 from 8pm