Amir Khan says his speed will cause Saul 'Canelo' Alvarez problems
By Nick Lustig
Last Updated: 06/05/16 11:04am
Amir Khan has warned Saul 'Canelo' Alvarez that his move up to middleweight has not slowed him down.
Khan (31-3 KO19) challenges the formidable Mexican (46-1-1 KO32) for the WBC middleweight title at a catchweight of 155lbs on Saturday at the T-Mobile Arena in Las Vegas. 
It will be the first time Khan has ever fought above welterweight in his career and the British fighter is rated as the significant underdog, with many expecting Alvarez's power and strength to be a deciding factor. 
But Khan says his move up in weight has not affected his speed and has also insisted he has the shots to hurt Alvarez.
"The speed has still been there, I thought it was going to decrease a little bit, but it's still there. The sharpness of my shots and the power has definitely improved," he told Sky Sports News HQ.
"So, I really believe he is going to have big problems going into the later rounds especially with the speed. 
"Like I said, with the speed now we have a lot of power, having put a little bit more weight on. When I do hit him with these quick shots, he is definitely going to be hurt by them.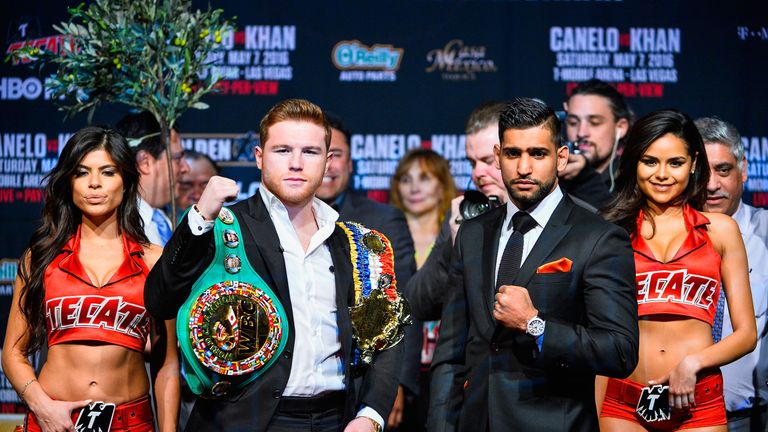 "I know that I am fighting someone who has got a big shot and is a bigger guy than me. So he'll be able to take my power.  
"I can only beat him by using my speed and skill. It might go the full distance, I think it probably will. But it's all about being one step ahead of him, catching him with some good shots, making him fall short and keep boxing him."
Alvarez has tasted defeat just once since entering the professional ranks in 2005 - a majority points decision loss to Floyd Mayweather in 2013 - and is the heavy favourite to secure victory.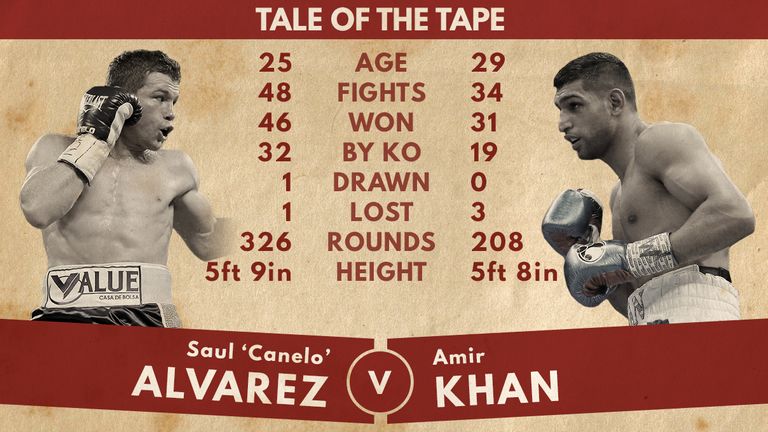 But Khan said: "I believe I can beat Canelo, I have had a great training camp in San Diego and also had great sparring partners that have been pushing me. 
"By moving up to 155 lbs, which is a weight category I have never been up to, it has given me the chance to put on more muscle and gain more strength. 
"I feel nice and strong going into the fight. Whatever Canelo brings in the ring, I know I have answers for that and I am going to be more than ready."