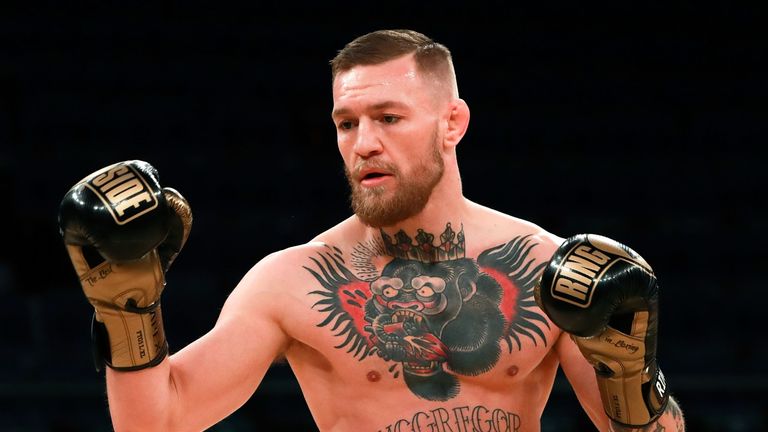 UFC superstar Conor McGregor has been licensed to box in California and is on the lookout for a "high-level opponent".
The Irishman has spent months calling out boxing's biggest name, retired great Floyd Mayweather, while still finding time to become the UFC's first two-weight champion.
McGregor has since relinquished his featherweight belt, and the prospect of swapping the octagon for a boxing ring has grown with confirmation he has been granted a licence to fight in one of the sport's heartlands.
"He got a licence today and a federal ID," California State Athletic Commission executive officer Andy Foster told MMAFighting.com. "He's a California boxer now. He's qualified.
"I'd love to see him fight in California. It just needs to be the right opponent. Certainly a high-level opponent. We're happy to license him. We're happy he's a California fighter."
Mayweather said back in September he and McGregor "weren't able to make the fight happen", while the unbeaten five-weight world champ continues to insist he is "happily retired".
And Leonard Ellerbe, boss of Mayweather Promotions, told ESPN on Wednesday: "It's all a game, all a calculated effort to gain more fans. Conor McGregor can say anything he wants to, but he has a boss and his name is [UFC president] Dana White."
Upgrade to Sky Sports now and get 12 months half price. Hurry, offer ends December 4th!