Anthony Crolla looking razor sharp in sparring ahead of Jorge Linares rematch, says Joe Gallagher
By Richard Damerell
Last Updated: 14/03/17 5:17pm
Anthony Crolla has been producing his "best ever" form in late night sparring sessions as he works towards his rematch with Jorge Linares.
The Mancunian is undergoing a stringent training camp for his second fight with Linares on March 25, live on Sky Sports, after losing his WBA lightweight title in a points defeat to the Venezuelan last September.
As he prepares for the biggest fight of his career, Crolla has even pushed back the timing of his sparring, to ensure he is physically primed for the first bell at Manchester Arena.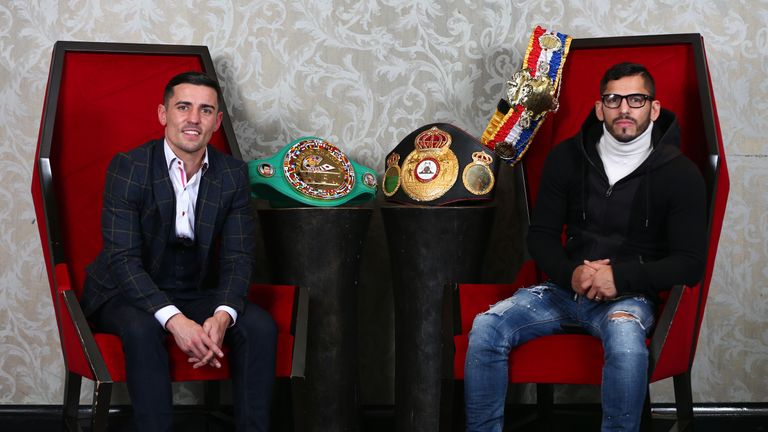 "The last few weeks now I've been in late at night, finishing late so my body clock is used to doing something at the time that I'm fighting," said Crolla.
"Tonight I've sparred a local lad, a big prospect, very talented, Zelfa Barrett. We've used Zelfa for a few fights, but he's certainly got similarities to Linares - he's great sparring."
Trainer Joe Gallagher has carefully guided the career of Crolla, who battled back from serious head injuries to win a world title, and believes the 30-year-old's burning desire to beat Linares has brought out the best in him.
It's the best I have ever seen him. Hopefully he can hold that and perform.
Joe Gallagher on Anthony Crolla
"I've never seen a better Anthony Crolla," said Gallagher. "I know people say this is the best, but there was a session - I think it was last week - and I came home texting 'I have never seen Anthony Crolla this good.'
"It's the best I have ever seen him. Hopefully he can hold that and perform."
Crolla is a passionate Manchester United fan, but admits the demands of training have restricted his visits to Old Trafford.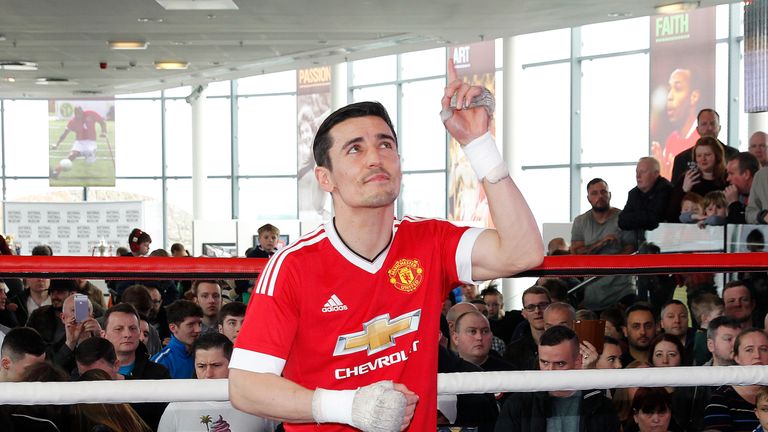 "Literally not much of a social life," said Crolla. "Just training, going home to spend time with the family. I go to the football a little bit, but I've not been able to do that as much. That's how it is.
"It's the biggest fight of my career and it's a massive opportunity."