York Hall is a special venue in the hearts of boxing fans - reflecting on Friday's fights
Reaffirming why the no-nonsense setting is so revered
By James Dielhenn
Last Updated: 18/03/17 9:57pm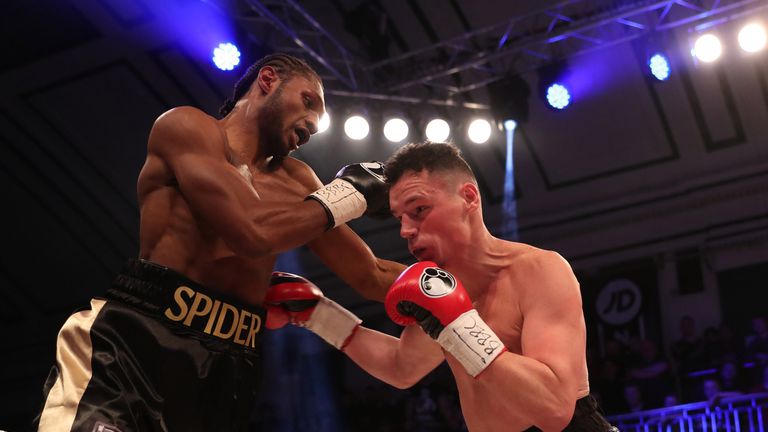 There is nothing glamorous about York Hall, but its gritty presence is at the heartbeat of the current boom in British boxing. Sky Sports spent a Friday evening in east London…
After the scent of booze wafts by, you can smell the history inside York Hall, the famous boxing venue that provides young prospects with their rite of passage into the sport's bigger leagues.
York Hall is a far cry from The O2 Arena, which has hosted the majority of Anthony Joshua's world title adventure, and is even more distinct from Wembley Stadium where 90,000 fans will watch the world heavyweight champion against Wladimir Klitschko next month. But Joshua and his peers at the pinnacle of boxing would attest that York Hall is the foundation upon which a scene has grown.
The old-fashioned walls themselves are as tough as the competitors who build their reputations inside. Built in 1929, York Hall nearly met its demise 14 years ago when Tower Hamlets Council planned to demolish it. Amid protests from those who understood its true value, York Hall famously beat the count and lived to fight another day.
Since then, everyone from Joshua to Carl Froch to Carl Frampton has boxed inside the 1,200 capacity venue. Imagine if the council had won that 2003 struggle to knock York Hall to the ground - what impact might that have had on today's superstars?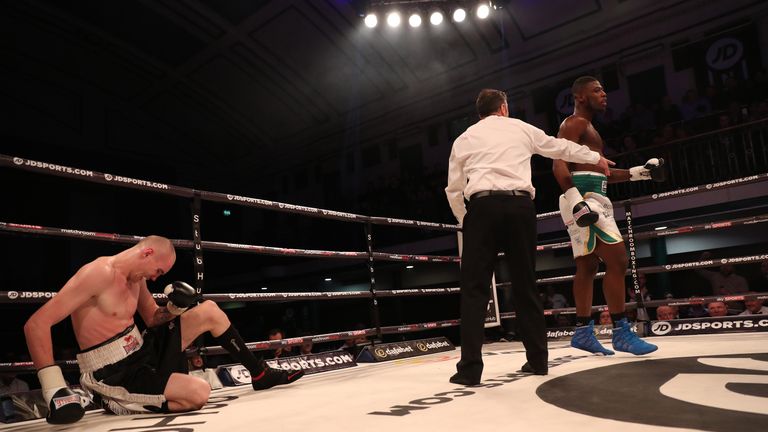 The beauty of attending a night of boxing in the Bethnal Green setting, an unassuming building in a refreshingly unpretentious part of town, is that today's superstars are interspersed among the paying punters.
On Friday night at York Hall's most recent show, James DeGale was casually mingling with fans, discussing the in-ring action and obliging every request for a picture. There is something about this location that fosters a feel-good atmosphere between those invested emotionally in British boxing.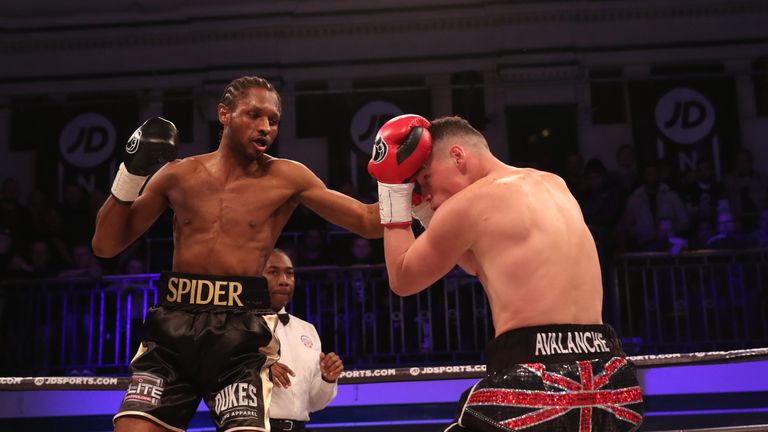 And so, to those actually fighting on Friday; Reece Bellotti, Craig Richards, Isaac Chamberlain, Danny Dignum and Jake Ball registered impressive victories to further announce themselves as the latest burgeoning group of prospects.
'Spider' Richards' points win over fellow unbeaten Londoner Alan Higgins was the fight that brought out the finest in York Hall's unique atmosphere. The balconies overlooking two sides of the ring enable the most passionate fans to literally loom over the fighters, often appearing in danger of spilling onto them. It must be a particularly nerve-wracking place to box, when you can see the whites of the eyes of anybody screaming drunken advice.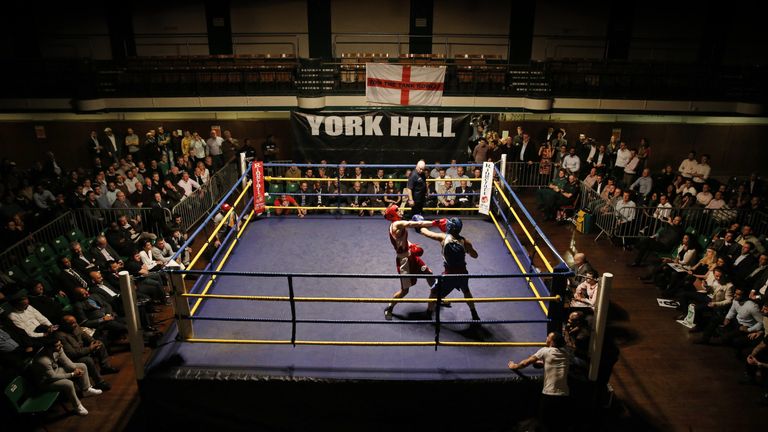 So for the young men who prevailed on Friday, the experience will only make them stronger. And for York Hall itself; the venue's legend grows with every punch that is thrown.
Sky customers can now upgrade to Sky Sports and get 12 months for just £18 per month. Upgrade now!